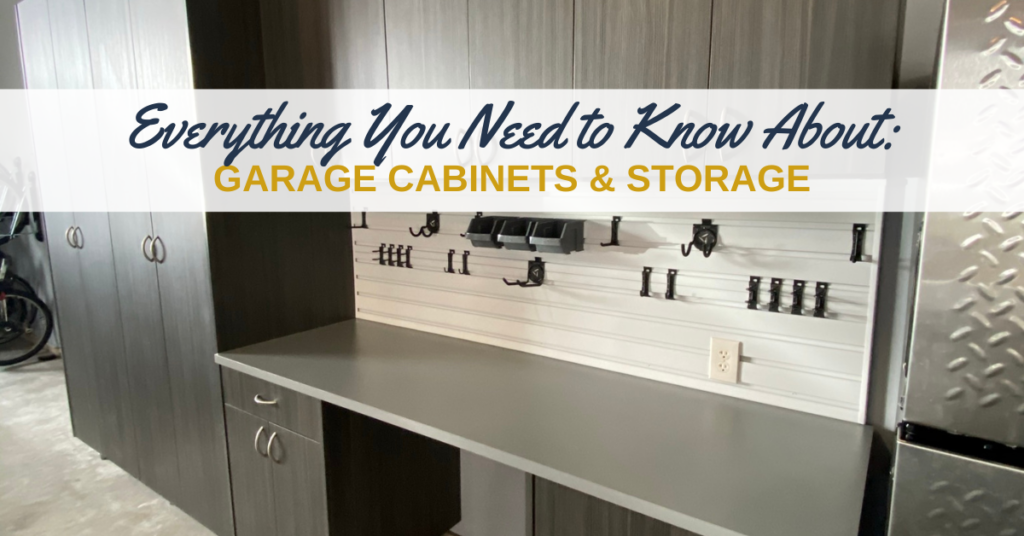 Everything You Need to Know About Garage Cabinets & Storage

Welcome to our comprehensive guide: "Everything You Need to Know About Garage Storage." For most of us, our garage is more than just a place to park our cars, it's a multifunctional space used to store everything from seasonal decorations to sports equipment and power tools. However, all too often, our garages end up cluttered and disorganized, making it challenging to find what we need when we need it. As a custom home organization company serving the Twin Cities area as well as Hudson, New Richmond, Eau Claire, and beyond, we know a thing or two about garage storage solutions.  Read on as we help you discover the secrets to a well-organized garage with links to our most popular blog posts.
Your Play-by-Play Guide to Garage Zone Organization
A fully organized garage doesn't happen overnight, so we're kicking off with a play-by-play guide showing you how to create distinct zones within your garage.  By following this guide, you'll effectively decrease clutter, optimize storage capacity, and maintain a well-organized space! Click here to read our blog, where we've outlined the steps, suggesting different zones and offering recommended garage storage systems to ensure each area of your garage stays perfectly organized.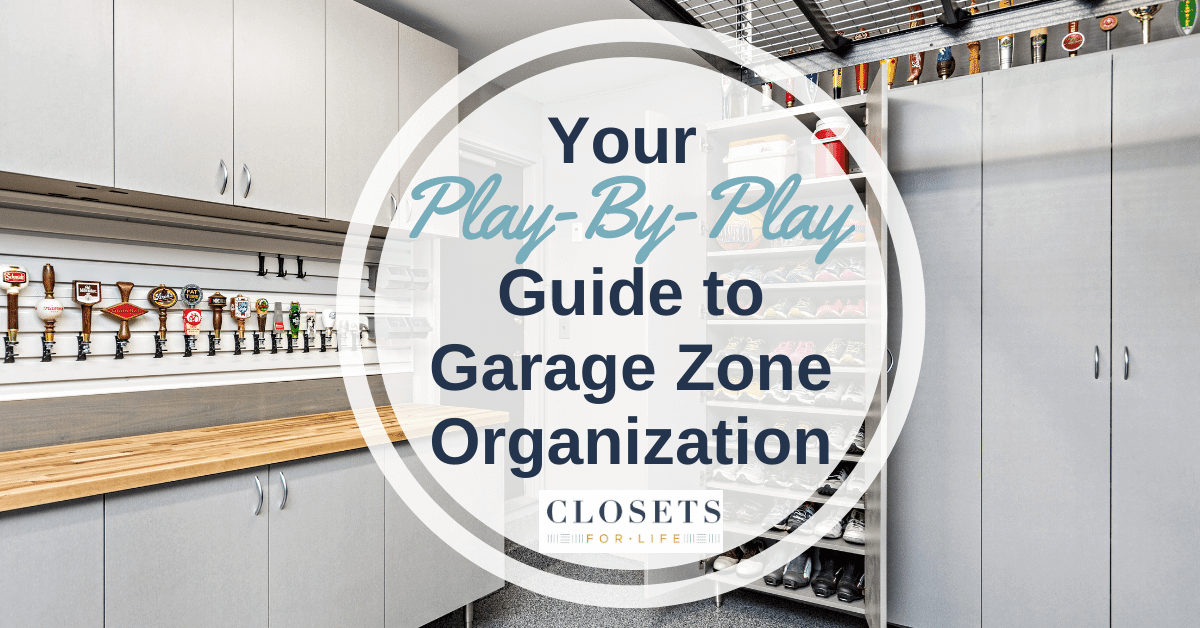 What Not to Store in Your Garage and Why
Why is it so easy to turn our garage into a chaotic catch-all space? It's because we can! But that doesn't mean we should.  Strategic garage cabinets and shelving can make a world of difference in keeping your home organized, efficient, and clutter-free.  In this "What Not to Store in Your Garage and Why" blog, we will explore the do's and don'ts of garage storage, helping you understand what items are best suited to store in this space and why.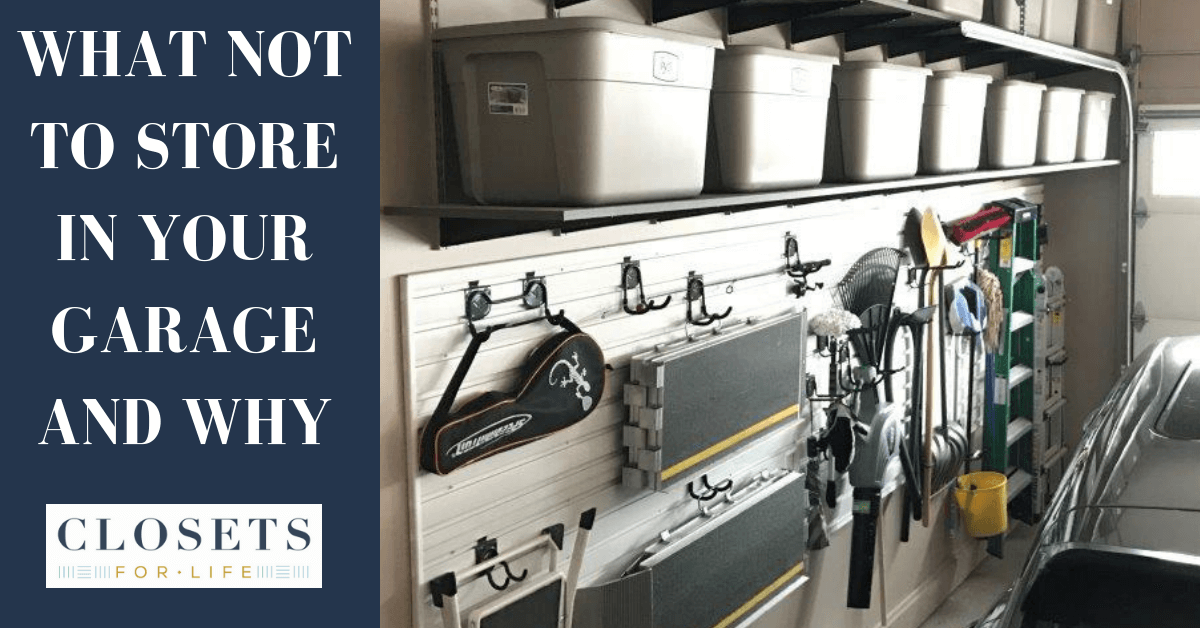 Garage Upgrades that Increase Your Home's Value
Unlocking the full potential of your home's value often means looking beyond the walls of your living space. While it's true your garage primarily functions as storage for your vehicles, it can be so much more than that. Strategic garage upgrades can significantly boost your home's overall value. So, if you're like many homeowners we work with, this blog is for you! Explore how garage upgrades can increase your home's value and take your most important investment to the next level.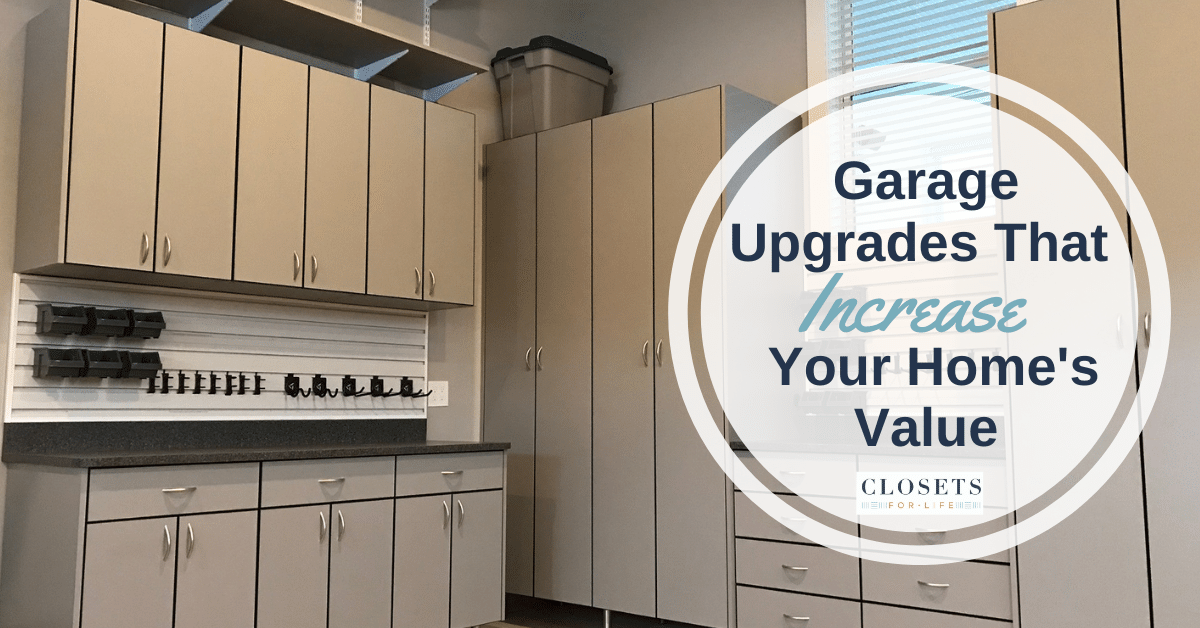 Five Garage Storage Examples to Get You Inspired
You'll want to unleash your inner organizer after you read this article showing you inspiring ways to organize your garage!  Whether it's improving the aesthetics of your garage, creative storage ideas, or how to add more storage, you'll enjoy witnessing how others have transformed their cluttered garages into a space they are now proud of!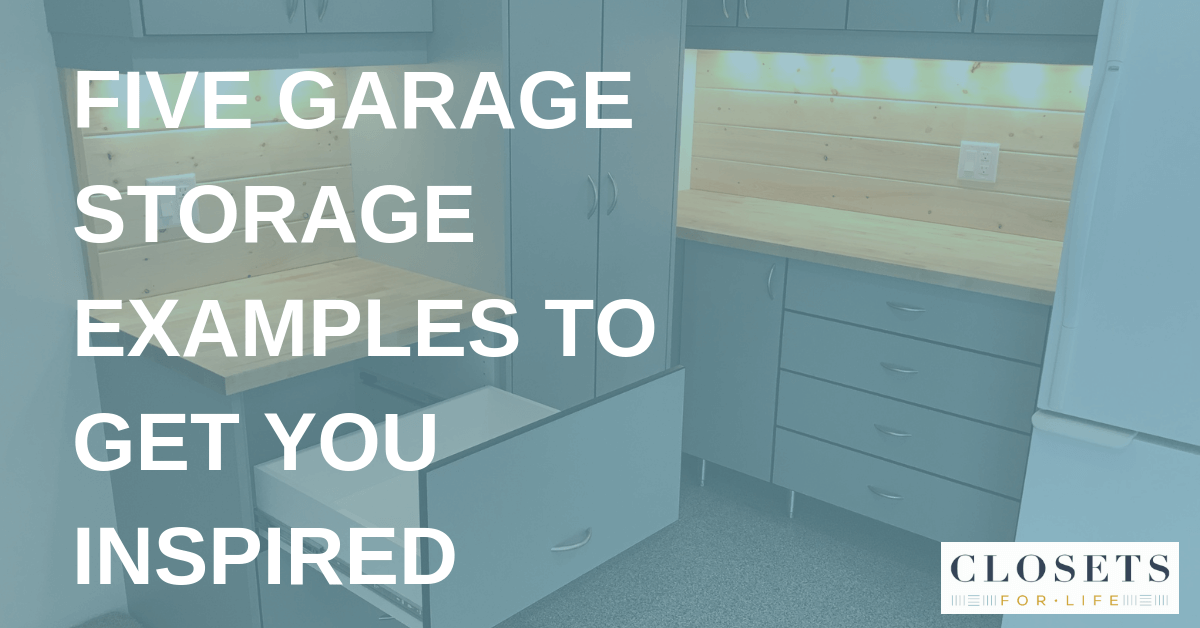 Total Garage Makeover: Garage Floor Coatings & Cabinets
A new garage floor and cabinets work hand in hand to elevate your garage from a cluttered, neglected space into a well-designed, functional area that enhances your home's appeal and value. From how a garage floor coating provides an instant upgraded look to cabinetry that creates open space making it easier to find specific items, you'll love this garage makeover before and after feature!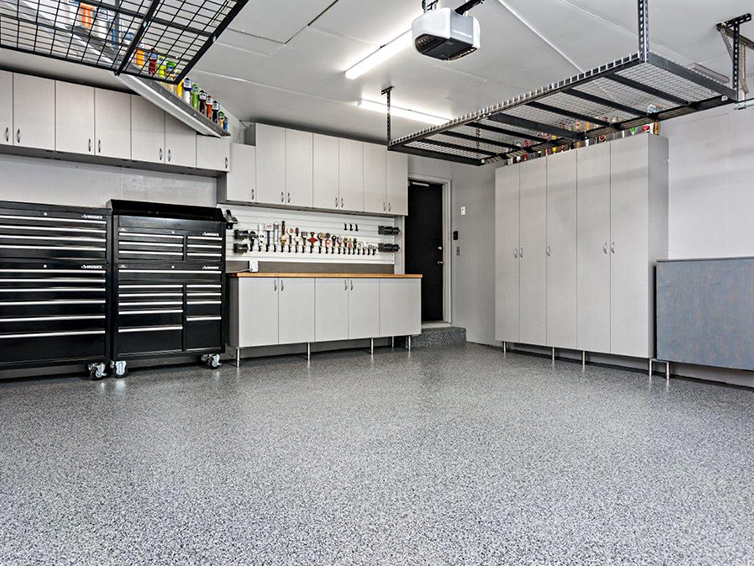 Your Custom Garage Organization Partner in Minnesota & Western Wisconsin
Are you ready to dive in and embark on this journey to reclaim your garage's true potential?  At Closets for Life, we specialize in all areas of the home, including garages, closets, kitchens, home offices, laundry rooms, pantries, wine cellars, and more.  From cabinetry finishes to finding the right layout to perfectly match your needs and space, our locally-owned closet design and installation team can create customized storage solutions that make getting and staying organized a breeze! Contact our Minnesota & Wisconsin custom closet design team today to schedule a free in-home consultation.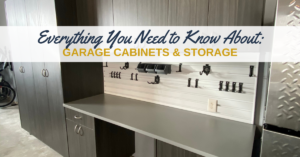 Welcome to our comprehensive guide: "Everything You Need to Know About Garage Storage." For most of us, our garage is more than just a place to park our cars, it's a multifunctional space used to store everything from seasonal decorations to sports equipment and power tools. However, all too often, our garages end up cluttered […]
CONTINUE READING