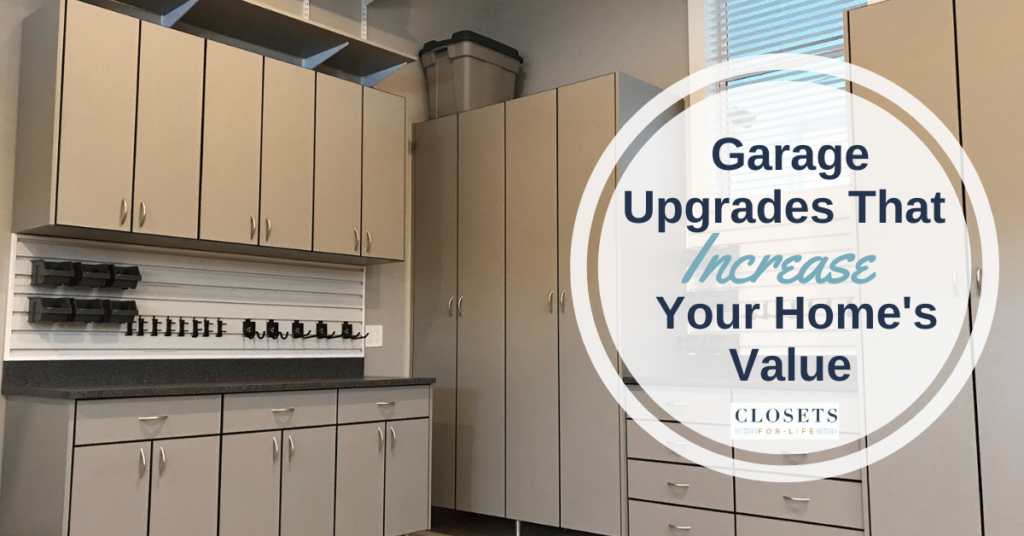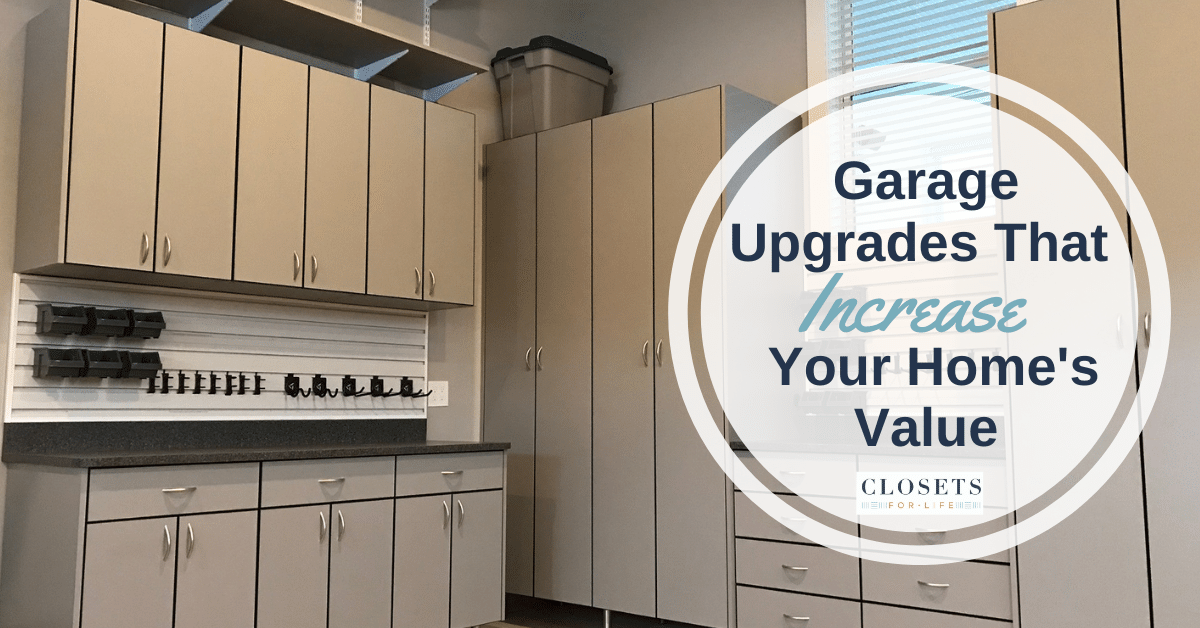 GARAGE UPGRADES THAT INCREASE YOUR HOME'S VALUE

A well-appointed garage is a valuable asset to elevate your home's appeal to a greater number of buyers. On average, a garage is 45% of a home's square footage. That's a whole lot of opportunity just waiting to be unlocked! Whether your garage is used for storing vehicles, a workspace, storage, or all of the above, garage upgrades are a worthwhile investment. Here are some upgrades to consider that not only increase your home value but also maximize your garage's storage, curb appeal, and functionality.
CUSTOMIZED STORAGE
Potential buyers love storage and will pay for a home that feels more spacious! Custom storage such as garage cabinets, workbench, and wall storage is perfect for tucking away sports equipment, lawn care tools, and other items and can add thousands of dollars to the resale price of a home. Adding storage in your garage also frees up space from other places like your basement and closets. Consider custom, quality cabinets and shelving to create a clean and streamlined look that will impress the right buyer!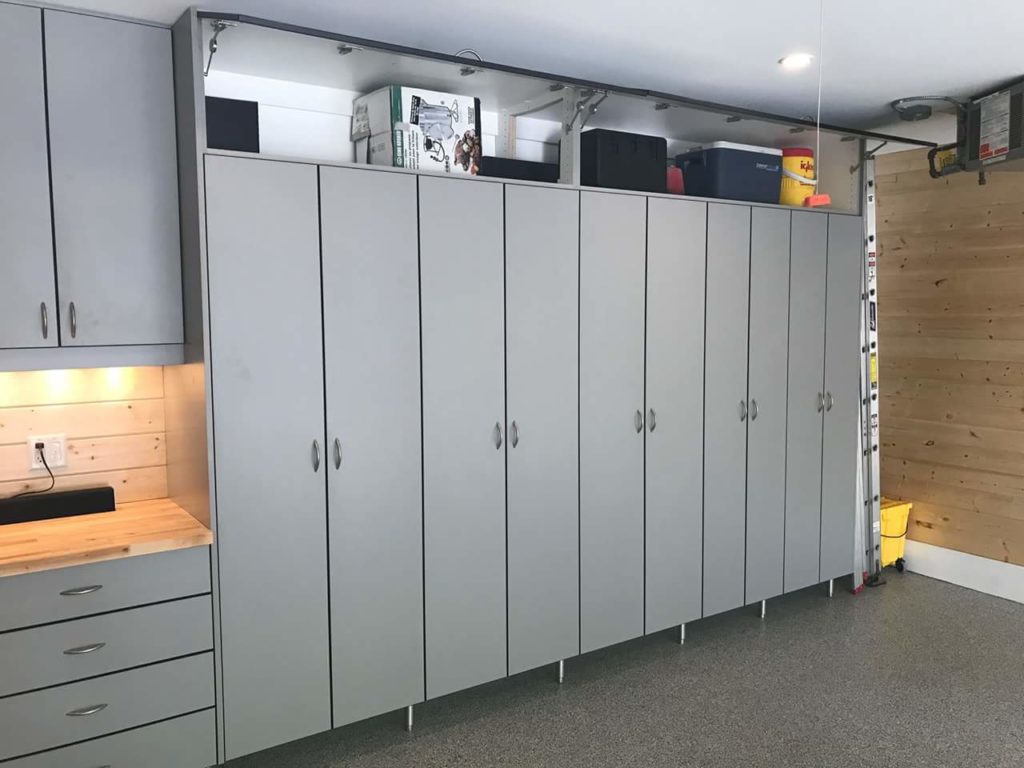 View our portfolio of garage storage projects for ideas &inspiration.
Want to take it up a notch? Consider the Gladiator garage storage line.
Learn how we can bring organization to any room of your house!
GARAGE DOOR UPGRADE
Whether your home is traditional, modern, or something in-between, a new garage door can completely transform the look and add loads of curb appeal! Garage doors can account for up to 30% of the exterior space visible from the street. In addition to adding curb appeal, Investopedia calculates that upgrading your garage door brings an 88.4% return on investment.
INSULATE/HEAT
Plain and simple, homebuyers will pay more when they are getting more. When you heat and insulate your garage, you create an instant additional living space. A warm garage can be used for virtually anything from the coveted "man cave" to a workout/game room to today's high-demand work-from-home space! It also lays the foundation for any future upgrades.
FLOORS
By the time homeowners are ready to sell, their garage floors are stained, cracked, and damaged. Adding a floor coating that comes in a range of colors is a showstopper! Polyaspartic polyurea garage floor coatings can be installed in just one day and are four times stronger than epoxy. It's the perfect solution to adding longevity to your garage floor while also dramatically improving the entire garage's overall aesthetics.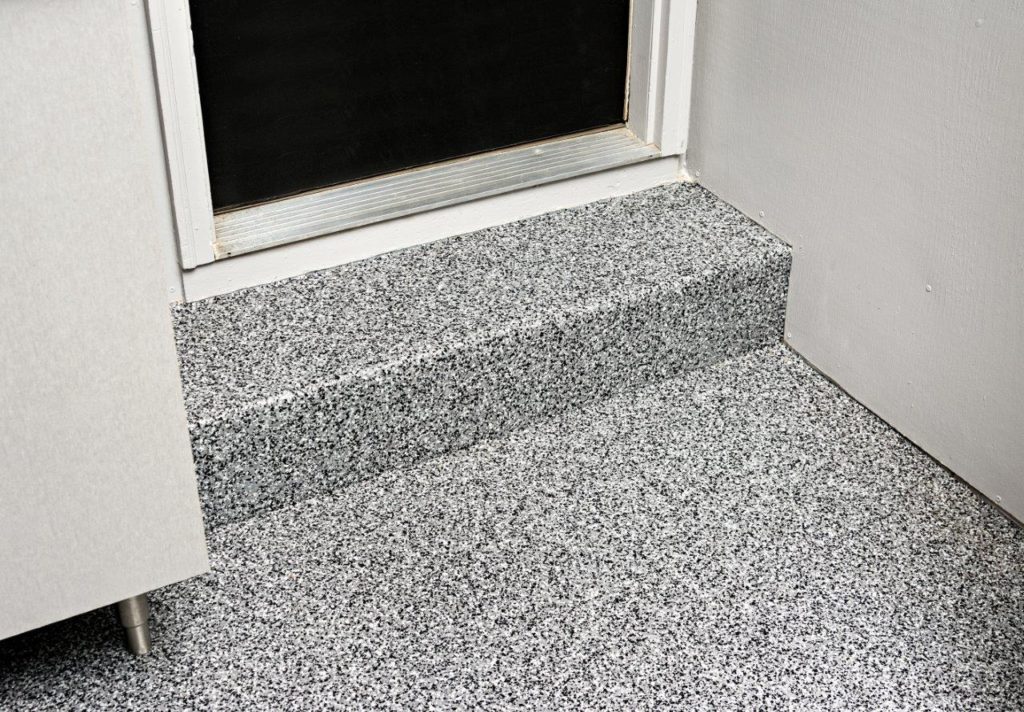 OVERHEAD STORAGE
"We need more storage." This is the most common request we get from homeowners. Overhead garage storage is one of the most economical solutions. Garages provide the vertical storage space that the rest of the house does not. By taking it up and off the floor, you create even more available storage space offering massive appeal to potential homebuyers! Seasonal items are perfect for storing overhead. Below are the most commonly stored items overhead racks.
Christmas decorations
Patio furniture
Boat accessories like fishing rods and swim toys
Lawn tools like hedge trimmers, rakes, and shovel
Sports and camping equipment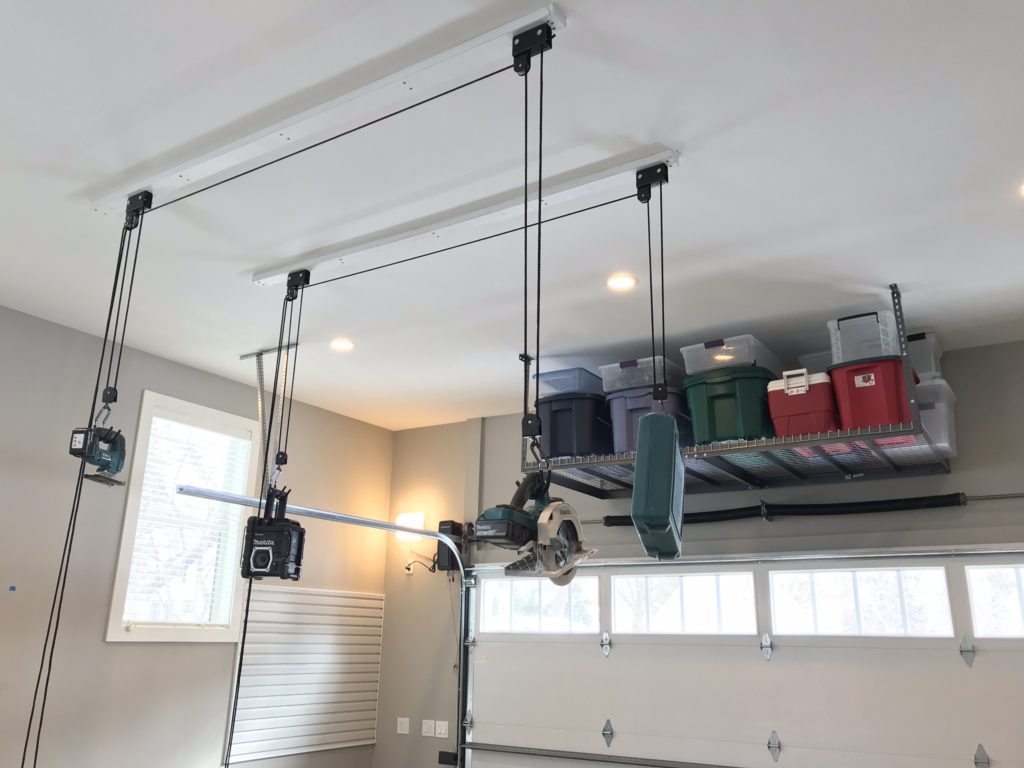 WALL STORAGE
A clean and organized garage undoubtedly increases value and marketability. Flexible Gladiator GearWall® storage allows you to customize your wall to hold frequently used items such as tools, ladders, rakes, and shovels.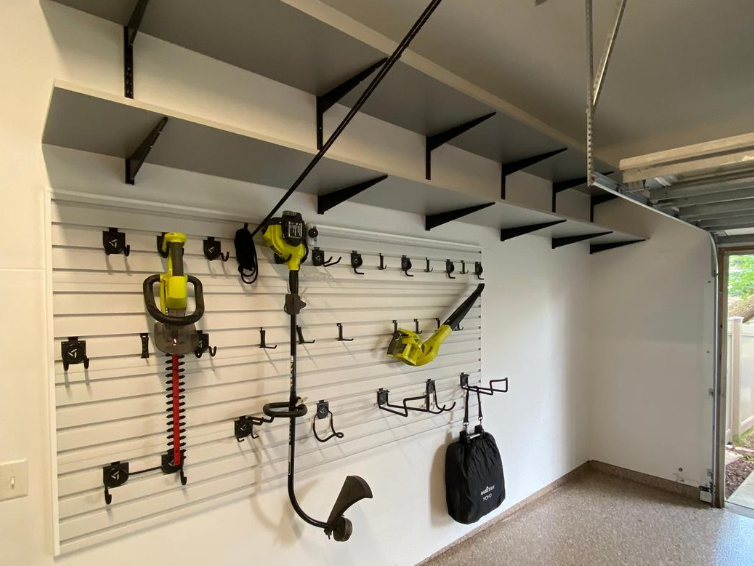 YOUR MINNEAPOLIS & ST. PAUL GARAGE STORAGE & ORGANIZATION EXPERT
Your dream home deserves a dream garage! If you're ready to add functionality and value to your garage or any area of your home, don't look any further. At Closets for Life, we specialize in organization solutions for all areas of your home, including closets, garages, kitchens, home offices, laundry rooms, pantries, and more. Custom storage can triple your space's storage capacity, increase your home's value, and provide support to help you stay organized. We'll come to your home (or meet virtually!) to measure your space and discuss your needs and wants. Contact us today to schedule a free in-home consultation.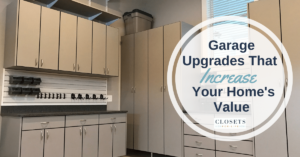 A well-appointed garage is a valuable asset to elevate your home's appeal to a greater number of buyers. On average, a garage is 45% of a home's square footage. That's a whole lot of opportunity just waiting to be unlocked! Whether your garage is used for storing vehicles, a workspace, storage, or all of the […]
CONTINUE READING