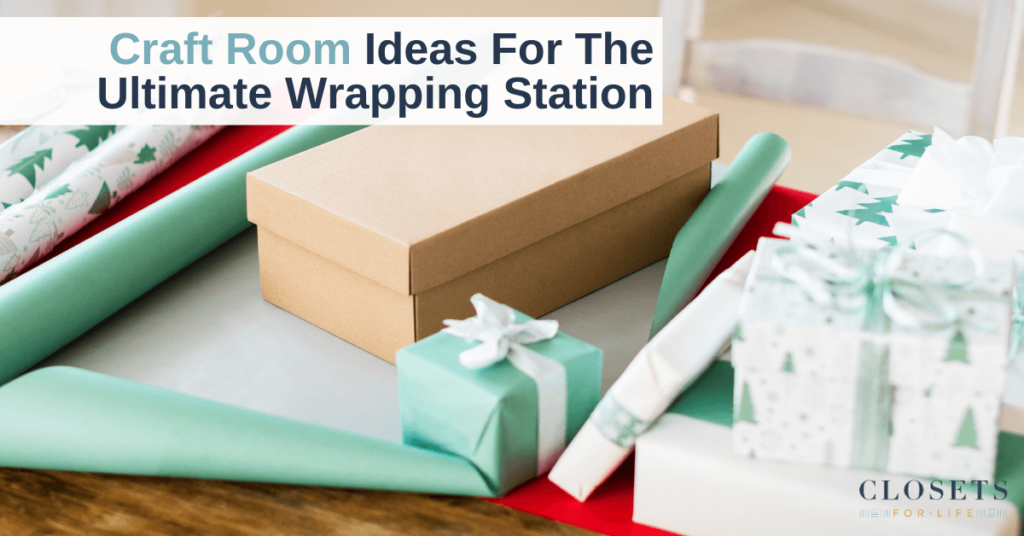 'Tis the season for gift giving!  Crafters and wrappers alike know that to keep the creative juices flowing, you need an organized and functional workspace!  We're taking a page from our craft room playbook to show you ways to create the ultimate wrapping station!  Whether it's a small corner in your home or an entire room, your endless search for scissors and tape can come to a blissful end. Let's keep the organization boom of 2020 going and transform your space into the gift that keeps on giving!  
CLOSET
If space is at a premium, an extra closet is a great place for a wrapping station.  The key is to maximize vertical space. Display and store wrapping paper and ribbons with tension rods and add a slide-out or drop-down counter for wrapping.  Behind every door is a wealth of storage potential!  Add wire racks to hold paper, pegboard to hang scissors, and curtain rods to keep your ribbons from getting tangled.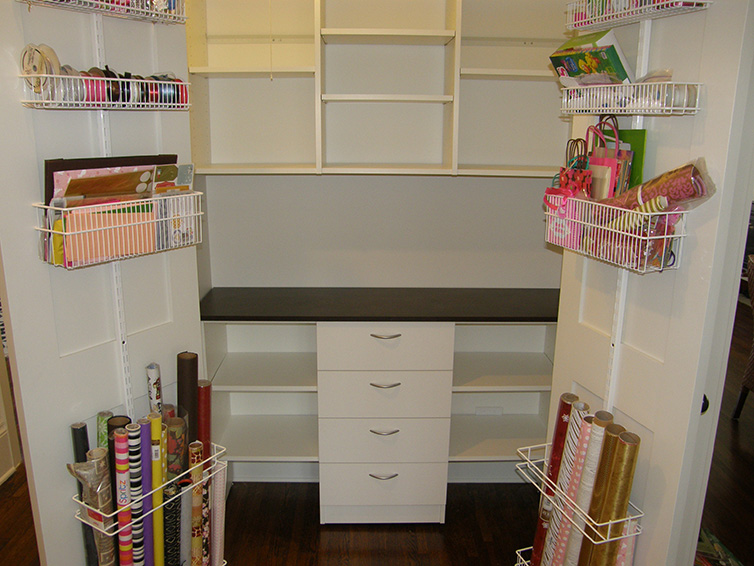 WRAPPING ROOM
Don't let that spare bedroom go unused any longer.  Turn it into a space any crafter would love!  With an entire room, the possibilities are endless.   A craft room/wrapping station doesn't have to be "crafty.".  It can be designed to match your existing décor while also being functional.  For the perfect wrapping room storage, consider both open shelving and cabinetry with multiple size drawers that are extra deep.  To create a generous amount of workspace, find an oversized table or include an island in your custom design like the one we created below for a client's craft room. Learn the story behind this project here >>> A Crafter's Paradise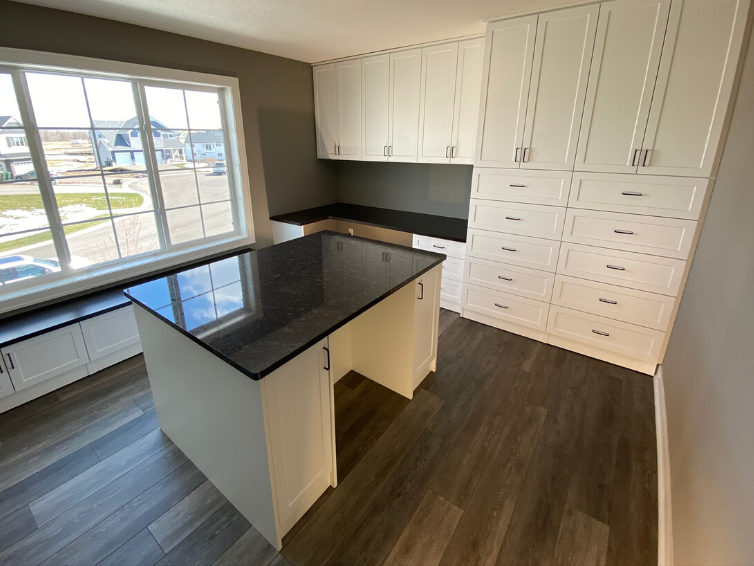 COZY NOOK
Fortunately, you don't need to have an entire room to create a wrapping station.  You can find a cozy crafting corner in almost any part of your house, even a hallway!  Find a space that allows you to have a shelf and desk, or even an old dresser will do!  To create an organized, small area that makes a big impact, add pegboard for hanging paper and ribbon and bins for your tape, scissors, and name tags.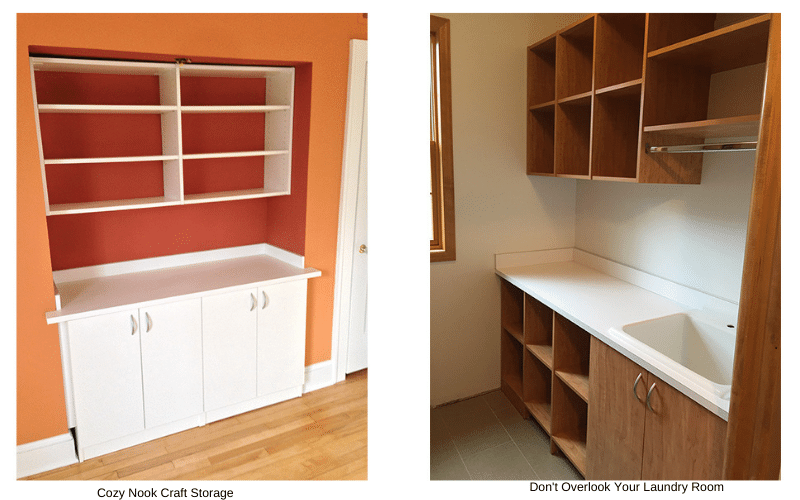 LAUNDRY ROOM
A laundry room usually has the two essential requirements for a craft/wrapping station: cabinets and a counter.  It's the ultimate room for double duty!  Your folding counter doubles as a wrapping station, your cabinets offer tons of storage for all of your wrapping supplies, and a sink is perfect for your craft projects!
BASEMENT
If taking over or repurposing another room isn't an option, consider part of a room that you can add some deep shelving or cabinets, like your basement.  Find a counter space that can double as a workspace and add a crafting chair!  Creatively placed bins and shelving can keep your supplies organized and hidden away.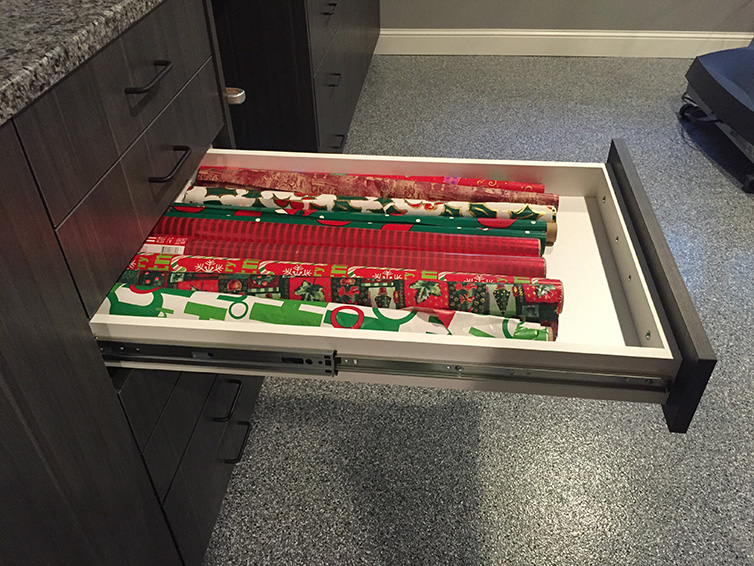 YOUR CRAFT ROOM & HOME ORGANIZATION EXPERT IN EDINA, MN & BEYOND 
Let us help you kick off your holidays with a customized craft room or gift wrapping space design that will help keep you organized and focused! Contact Closets For Life today to schedule a free in-home consultation. Our company specializes in organization solutions for all areas of the home, including craft room storage, closets, garages, kitchens, home offices, laundry rooms, pantries, and more.  We'll come to your home (or meet virtually!) to measure your space and discuss your needs and wants.  Give us a call or click the button below to schedule your free consultation!