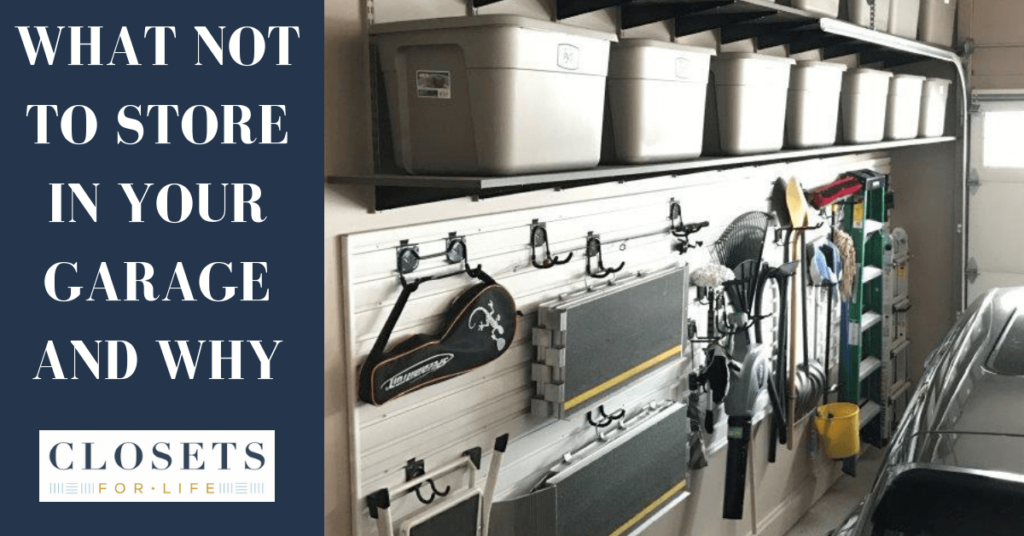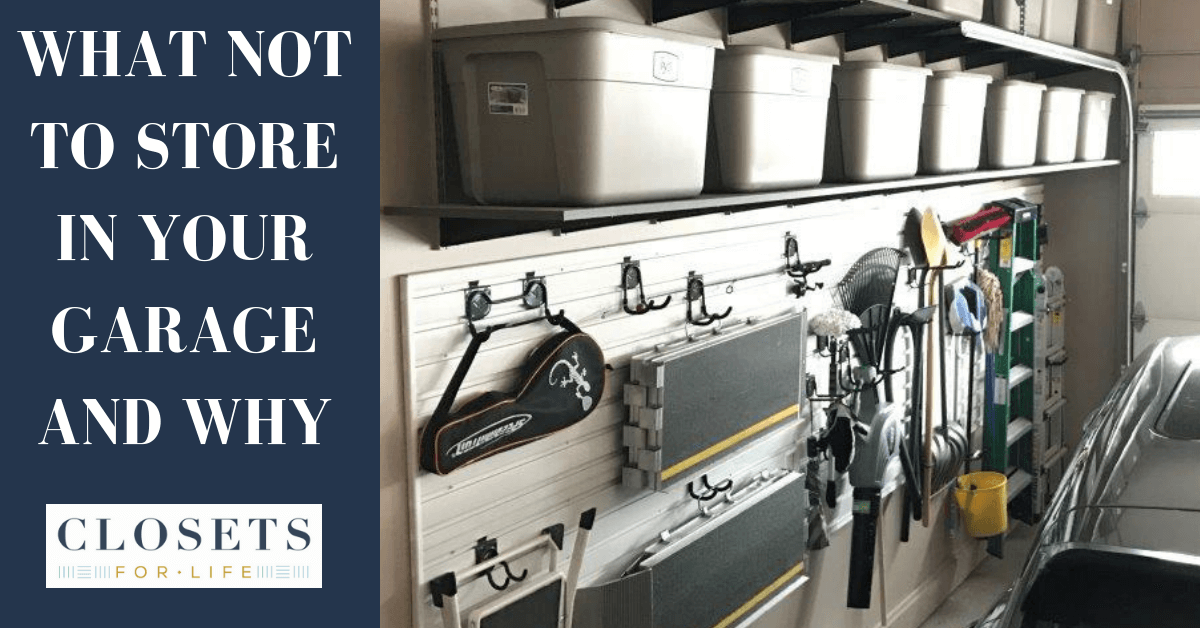 What Not To Store in Your Garage and Why

Garages account for, on average, a whopping 45% of a home's square footage.  Despite this, or perhaps because of it, garages tend to be the place where homeowners stuff items they don't know where else to put.  While most homeowners do not plan for clutter to overtake their garages, it simply happens because, without proper storage support, big open spaces like garages are easy depositories for anything and everything.  How ironic that the one area of our home where the door is regularly open and its contents on display is the most often neglected in terms of organization!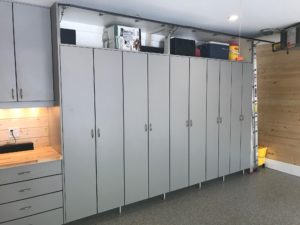 As organization experts, we've helped homeowners across the Twin Cities add custom organization to their garage, giving them the right storage to help them get, and keep, their garages organized.  Across our many garage projects, we've run into a lot of items that shouldn't be stored in a garage.  While some are more well-known, like paint, you might be surprised by other items that make the list.
To help sort out the mystery, we've compiled this helpful list of what not to store in your garage and why.
Items That Don't Belong in Your Garage Storage
Paint
While you might already know this, we still run into a whole lot of paint cans stored in the garage.  This is likely due to the fact that they are big, bulky, and hard to store anywhere else, but resist the urge.  Extreme heat and extreme cold (something we have in abundance here in Minnesota!) can spoil your paint, rendering it unusable.
Pet Food
Storing pet food in your garage is like calling an open buffet for rodents.  While storing them in a sealed plastic container is better, mice and other vermin can still potentially chew through.  Better to store Bowser's food indoors.
Firewood
In cold weather climates like here in Minnesota, it can be tempting to stack your wood in the garage to keep in dry and within easy reach when starting a fire in the winter months.  However, firewood is host to many pests which can infiltrate your garage and make their way into your home.  A stack of wood also makes an especially welcoming home for those mice who have been snacking on your pet's food!
Propane Tanks
Propane tanks should always be stored outside your home (there's a reason they are stored outside at the store!). To begin, you never should assume that a propane tank won't leak, which could ignite and cause an explosion. Additionally, in the summer your garage can get up to 20 degrees warmer than the outside temperature.  Subjected to these extreme temperatures, propane is especially susceptible to leakage.
Paper Documents and Photos
We know, those old file and photo boxes are an eyesore that you want out of your sight.  But resist the temptation to store them in your garage.  On top of being a great nesting home for spiders and other insects, the fluctuation in temperature and humidity are not good for their longevity.  If you prefer not to spend hours peeling apart photos and papers that have gotten stuck together,  keep these boxes in a cool, dry spot instead.  This goes for books as well.
Refrigerators
What?  We were even a bit surprised to learn this one having completed a few garage transformations that included a fridge. However, if you're a stickler about conserving energy, know that a non-climate controlled garage is not the best place for a fridge.  Fridges are designed to operate best between 65 and 78 degrees.  During the hot summer months, having a fridge in a hot garage is going to mean it has to work overtime to keep cool, which will quickly rack up your utility bill.
Clothing and Bedding
Even when stored in plastic containers, clothing and bedding do not belong in the garage. These items make a welcoming home for insects and rodents that can easily foil your attempts to keep them away.  In addition, heat and humidity are not kind to fabric.  A much safer alternative is to store these items inside, or better yet, go through and declutter them!
Notice a Theme?   
You've likely noticed a theme to the threats faced by stored in your garage.  If the item is susceptible to heat, humidity, fluctuating temps or pests – store it elsewhere.   This includes items like wine and canned food!
Your Twin Cities Garage Organization Expert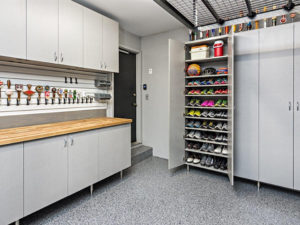 Need help getting your garage under control?  Once you've removed the items that don't belong, much of the battle with garage clutter involves having the proper storage   Closets For Life is a custom organization company based in Apple Valley, Minnesota that can help.  Contact us for a free consultation!  We'll come to your home, measure your garage, discuss your needs and wants, suggest ideas and, best of all, follow up in just a few days with a custom design specifically tailored to your need and space – all free of charge.  Expert design – quality craftsmanship – extraordinary customer service – it's a win-win!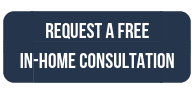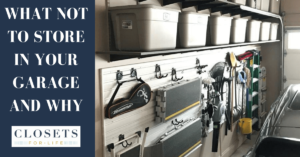 Garages account for, on average, a whopping 45% of a home's square footage.  Despite this, or perhaps because of it, garages tend to be the place where homeowners stuff items they don't know where else to put.  While most homeowners do not plan for clutter to overtake their garages, it simply happens because, without proper […]
CONTINUE READING