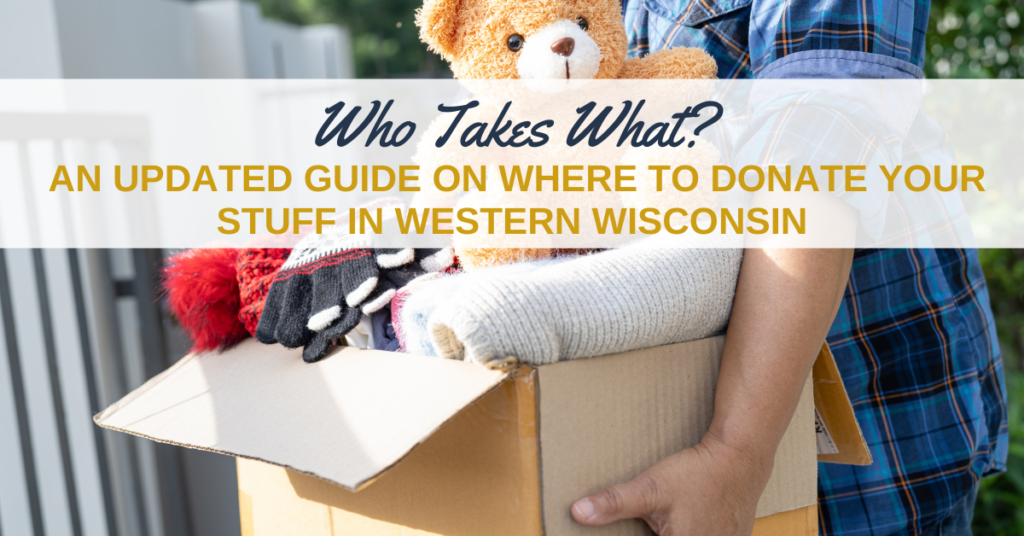 Who Takes What? An Updated Guide On Where to Donate Your Stuff in Western Wisconsin

Spring cleaning is upon us, and whether it's your walk-in closet, garage, or your entire home, chances are you've discovered many things you no longer want or use. According to a study, the average US citizen throws away 70 pounds of textiles.  In addition to the Twin Cities area, did you know we help homeowners with their organizational needs in Western Wisconsin?  As a custom home organization company serving Hudson, New Richmond, Eau Claire and beyond, one of our goals is to offer customers and readers valuable information on home organization. That's why we've compiled numerous blog posts with advice on organizing, from mudroom storage to basement cabinetry ideas to walk-in closet organization! Simply put, we have solutions for every room in your home, including what to do with items you no longer want. Continue reading to learn where to drop off items or sell items for extra cash in and around your area.
Where to Donate Stuff in Hudson
There are several excellent organizations throughout western Wisconsin that accept gently used item donations. Often, you'll get a tax incentive for donating which can put some money back in your pocket!
ReStore: Associated with Habitat for Humanity. ReStore accepts drop-off donations of new and gently used items based on these Donation Guidelines. They also take unused building materials.
Fresh Threads Express: Perfect for donating your gently used clothes!  They aim to meet clothing needs with dignity and to network with those in the community. Recycle, upcycle, and no waste!  Click here to find out more about donation drop-off options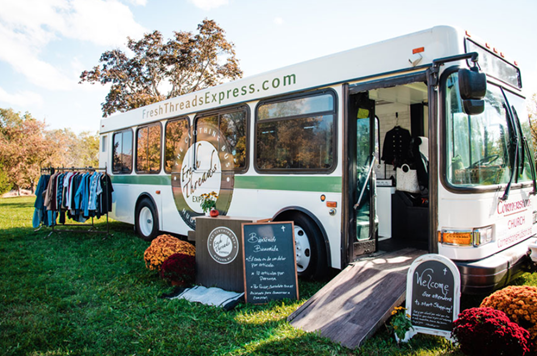 Where to Donate Stuff in Eau Claire
Goodwill: Goodwill Industries donations help to provide job training and opportunities and keep items out of landfills There are several donation sites in and around Eau Claire. For a map to find a location near you, click here.
Hope Gospel Mission: Offers a free pickup service for household items for residents living in their service area. Specific items needed for resident care are listed on their website on the Get Involved page under "Give Needed Items". Call (715) 552-5566 ext. 1113 to schedule an appointment.
Freecycle: You make posts about things you want to gift or receive. Other members reply and then you arrange a pickup time and location. Just like that, you'll have saved something from going to a landfill and given it a new life serving St. Croix County.
Where to Donate Stuff in New Richmond
Salvation Army's 'Grace Place': Accepts clothing, books, furniture, appliances, and other household items. Visit their website for a complete list and to schedule your pickup.
Five Loaves: This nonprofit relies on donations to provide for those in need.  You may drop off your clothing or food donations or send your tax-deductible monetary donations. ​100% of your financial contributions stay within your community.
Have Items to Sell?
Thanks to the internet, selling your items online is a great option for donating furniture, appliances, and other housewares. Make sure you check their websites first for the guidelines on selling.
ecoATM kiosks are automated machines located in Hudson that make it simple and convenient for consumers to sell unwanted smart devices.
Facebook Marketplace: You can sell most clothing and household items with a Facebook account and a camera. Here is a list of what can't be sold.
Once Upon a Child: This is a retail chain with a location in Eau Claire that's perfect for selling all your kids' old clothes, toys, and strollers! A retail store that buys and sells gently used kid stuff.
Plato's Closet: Also a retail shop that buys and sells gently used name-brand clothing and shoes with multiple locations in Wisconsin and the Twin Cities.
Garage Sale: If you're considering a garage or yard sale, check out this article that shares tricks to making it worth your time and energy.
Specialty Items
Here are some great resources for those specialty items you weren't sure where to donate or sell.
Donateacar.com: Easter Seals of Wisconsin is an excellent cause for that car you can't sell.
Kars4Kids: A nonprofit that can pick up virtually any car, boat, or even real estate donation, regardless of condition, and usually without a title.
Clean Sweep: Donate your paint to Clean Sweep. It offers several times throughout the year, allowing residents to bring their hazardous materials collections to a central location for proper disposal.
Still can't find what you were looking for? The National Association of Productivity and Organizing Professionals is a nonprofit that helps people organize their lives and businesses.  They will work with you in your home or business, providing personalized services in decluttering, organizing the kitchen or closets, or sorting and filing papers.  Click here for more information.
Your Custom Closet & Organization Expert in Western Wisconsin
Now that your home is clutter-free, do you need help keeping it that way with new and improved organizational solutions?  At Closets for Life, we specialize in all areas of the home, including closets, garages, kitchens, home offices, laundry rooms, pantries, wine cellars, and more.  From cabinetry finishes to finding the right layout to perfectly match your needs and space, our locally-owned Wisconsin closet design and installation team can create customized storage solutions that make getting and staying organized a breeze! Contact our Minnesota & Wisconsin custom closet design team today to schedule a free in-home consultation.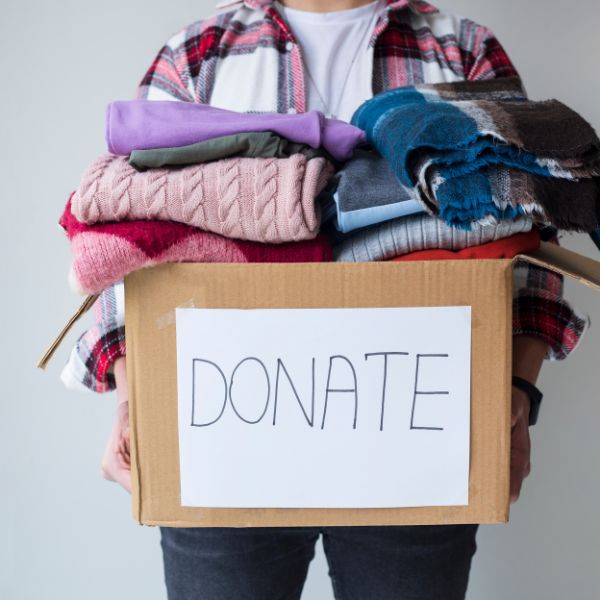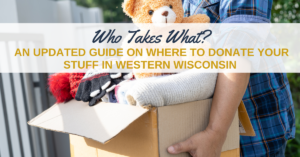 Spring cleaning is upon us, and whether it's your walk-in closet, garage, or your entire home, chances are you've discovered many things you no longer want or use. According to a study, the average US citizen throws away 70 pounds of textiles.  In addition to the Twin Cities area, did you know we help homeowners […]
CONTINUE READING