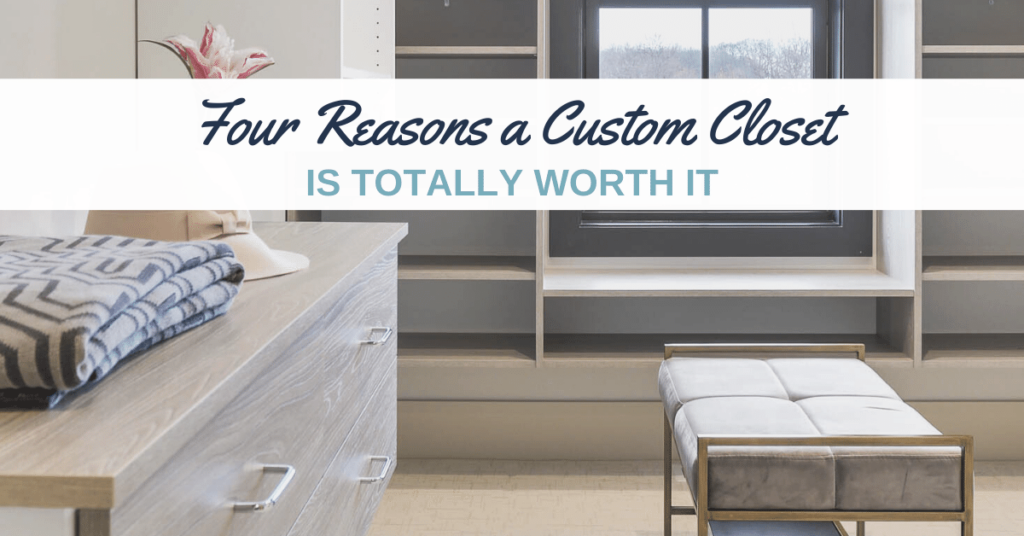 Four Reasons a Custom Closet is Totally Worth It

You know those moments when you do something and say to yourself, 'I wish I would've done that a long time ago!"? You're not alone. After completing a recent walk-in closet transformation, we received this message from a client: "Love it!!! And we LOVE our closet so much!!! Thank you for making our bedroom complete!" Testimonials like this remind us how life-changing an organized home can be! Our Twin Cities custom closet designers share the biggest reasons you'll never regret investing in a custom closet.
Resale Value
You expect a custom closet in a high-end home, but did you know they are a highly sought feature in even moderately priced homes? A custom closet system is not only a desirable feature but also tells a prospective buyer that the homeowner takes great pride in their home. From pull-out jewelry drawers or gorgeous two-toned cabinetry, upgrades like these will provide lasting value. When it's time to sell, you'll benefit from a higher sale price because your custom organization helped your home stand out from the competition!
Enjoyable Mornings
Establishing an enjoyable morning routine sets the tone for the day! A significant part of that enjoyment comes when you limit the time you spend looking for things. Investing in a closet designed around your must-haves, like a pull-out laundry hamper and closet island or luxurious hardware and lighting, pays off! The National Association of REALTORS® Research Group's Remodeling Impact Report gave a closet renovation project a Joy Score of 10. That means all the homeowners surveyed were happy and satisfied with their closet renovation project! Here's to starting your mornings off right☕!
Maximize Space
Want extra storage? Yes, please! Think of all the additional space you'll have with adjustable double-hanging rods! With a custom-designed organization system, rather than one that comes out of a box, you can be assured your storage needs will be met with the perfect blend of hanging rods, drawers, shelves, and accessories, doubling your storage space and maximizing efficiency! The result is a system that will help you not only get organized but stay organized as well!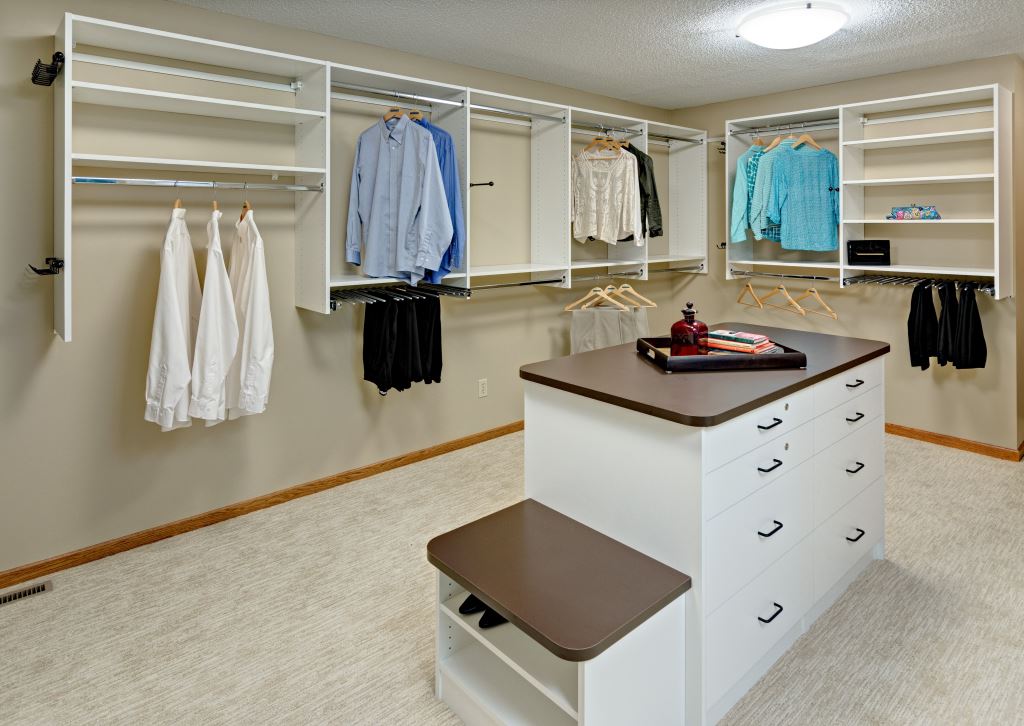 Admire the View
Having a custom walk-in closet personalized for you and your belongings is a homeowner's dream come true! Specific places and easy access to all of your pants, shoes, tops, belts, and hats will make you never want to leave your closet, but it doesn't stop there. A custom closet system can be more than an organization system; it can provide aesthetic benefits as well! With the ability to customize finishes, textures and hardware, we can design a new closet that feels like an extension of the livable space in your home. A destination versus somewhere you are just passing through.
Custom Closets for Homeowners in Woodbury, MN & Beyond
A beautiful new closet is closer than you think. With the help of an experienced local closet organization professional, you can create a dream closet that fits all your organizational needs and much more! At Closets for Life, we specialize in all areas of the home, including closets, garages, kitchens, home offices, laundry rooms, pantries, wine cellars, and more. We approach every project with a fresh perspective explicitly tailored to your lifestyle. We'll come to your Twin Cities, Western, WI or Woodbury, MN home(or meet virtually!) to measure your space and discuss your needs and wants. Contact our Minnesota custom closet design team today to schedule a free in-home consultation.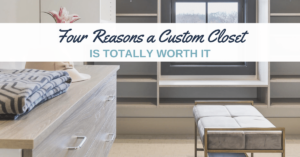 You know those moments when you do something and say to yourself, 'I wish I would've done that a long time ago!"? You're not alone. After completing a recent walk-in closet transformation, we received this message from a client: "Love it!!! And we LOVE our closet so much!!! Thank you for making our bedroom complete!" […]
CONTINUE READING