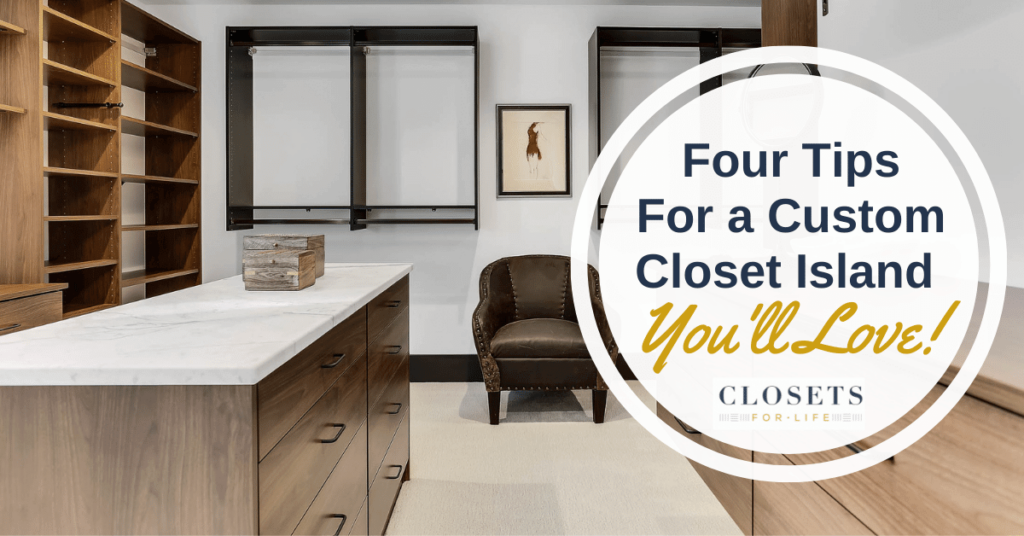 Four Tips for a Custom Closet Island You'll Love

Everyone knows what an organizational wonder a kitchen island is, but did you know an island can have the same impact on your walk-in closet?   Not only does a closet island anchor your space, but the options for design and functionality are also endless! So, hold off starting another Pinterest board; our team of Twin Cities custom closet designers is sharing four professional tips for creating the perfect closet island!
#1 Storage is Essential
Look at what you want to store in your closet island, this will dictate your storage needs.  From there, a designer can help you decide the amount and size of shelving, cabinetry, and drawers you'll need.  Our Closet Inventory Checklist is a great place to start.  Here are some island storage ideas to bring joy back to where your day begins and ends!
Include a small bench for sitting with additional storage inside or underneath, as seen below
Hooks on one side to hang a wide range of accessories
Custom shelves on the side to display your favorite bags, shoes, or decor
Pocket shelves suitable for an extensive shoe collection
If your space is limited, try two smaller islands
Pull-out ironing board
Looking for more ideas? Refer to our Closet Island Must-Have Features article for additional inspiration.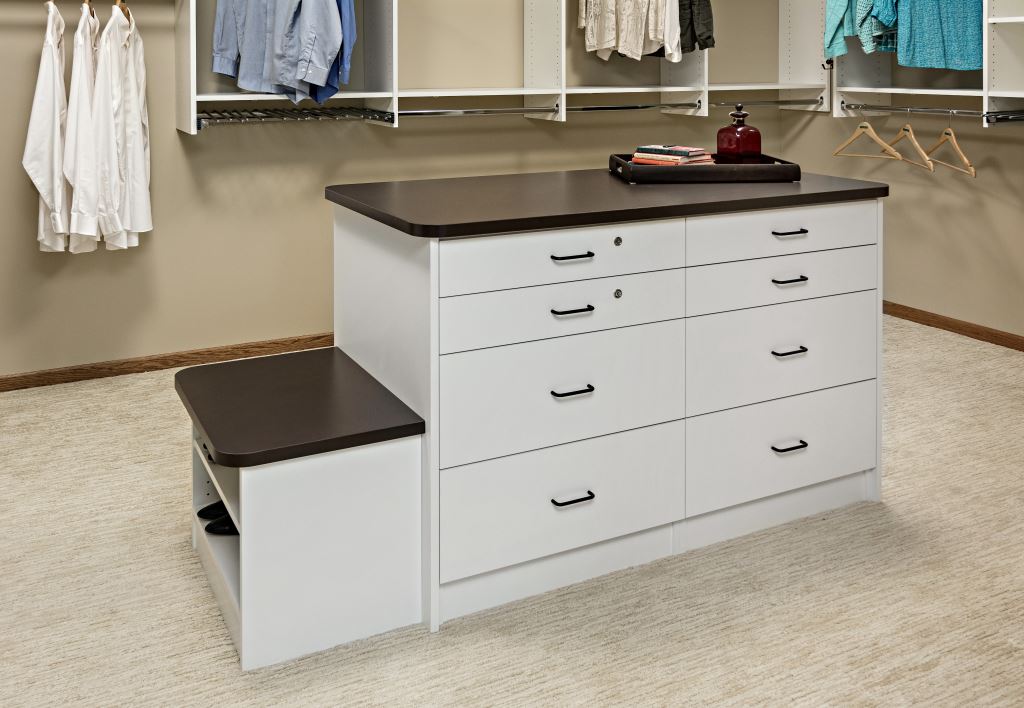 ==> See more photos and learn the details behind this Maple Grove, MN custom walk-in closet project
#2 It's in the Details
Attention to detail is every closet's secret weapon. Don't just think about drawers, think about the inside of your drawers as well. Jewelry, socks and other small items can get easily jumbled. Consider drawer inserts to help keep items orderly. Also, don't neglect to think about lighting. Nothing draws attention to a light fixture like an island! Perfect for hanging a jaw-dropping chandelier or another statement making light of your choice.
#3 Fine Finishes & Textures
From rustic elegance to timeless white, finishes are all about creating visual interest, and your closet island is no exception. To make a big impact, consider a finish in a contrasting color to your other cabinetry for your island. For a more subtle statement, try neutral, monochromatic colors. We love how beautiful this textured Driftwood looks and feels!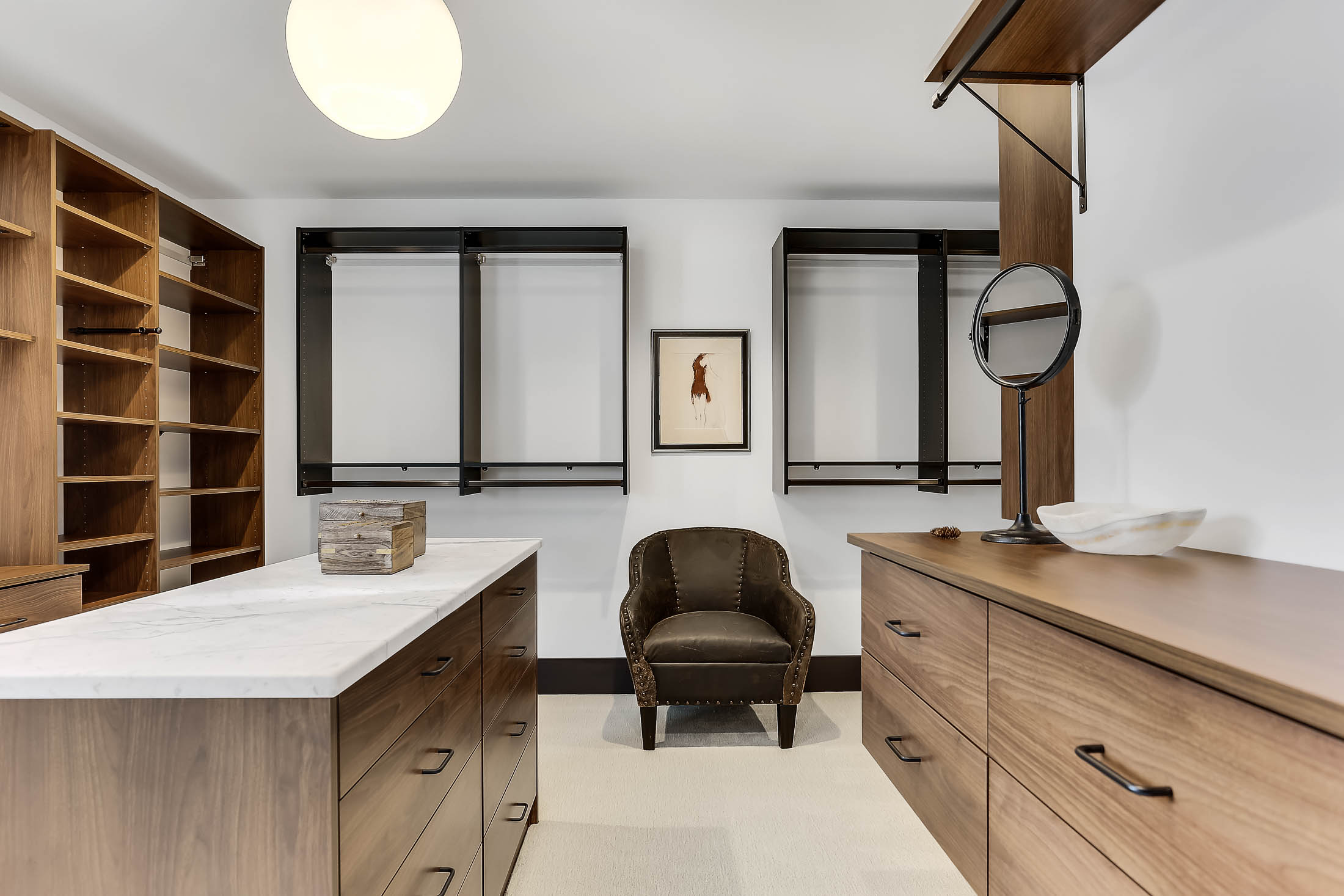 #4 Top it Off:
Your island countertop provides a prime opportunity to showcase your esthetic and let your individual style shine through. With so many options, including granite, marble, stone, wood, and stainless steel, your countertop can be rustic and elegant or streamlined and minimalist. The choices are infinite!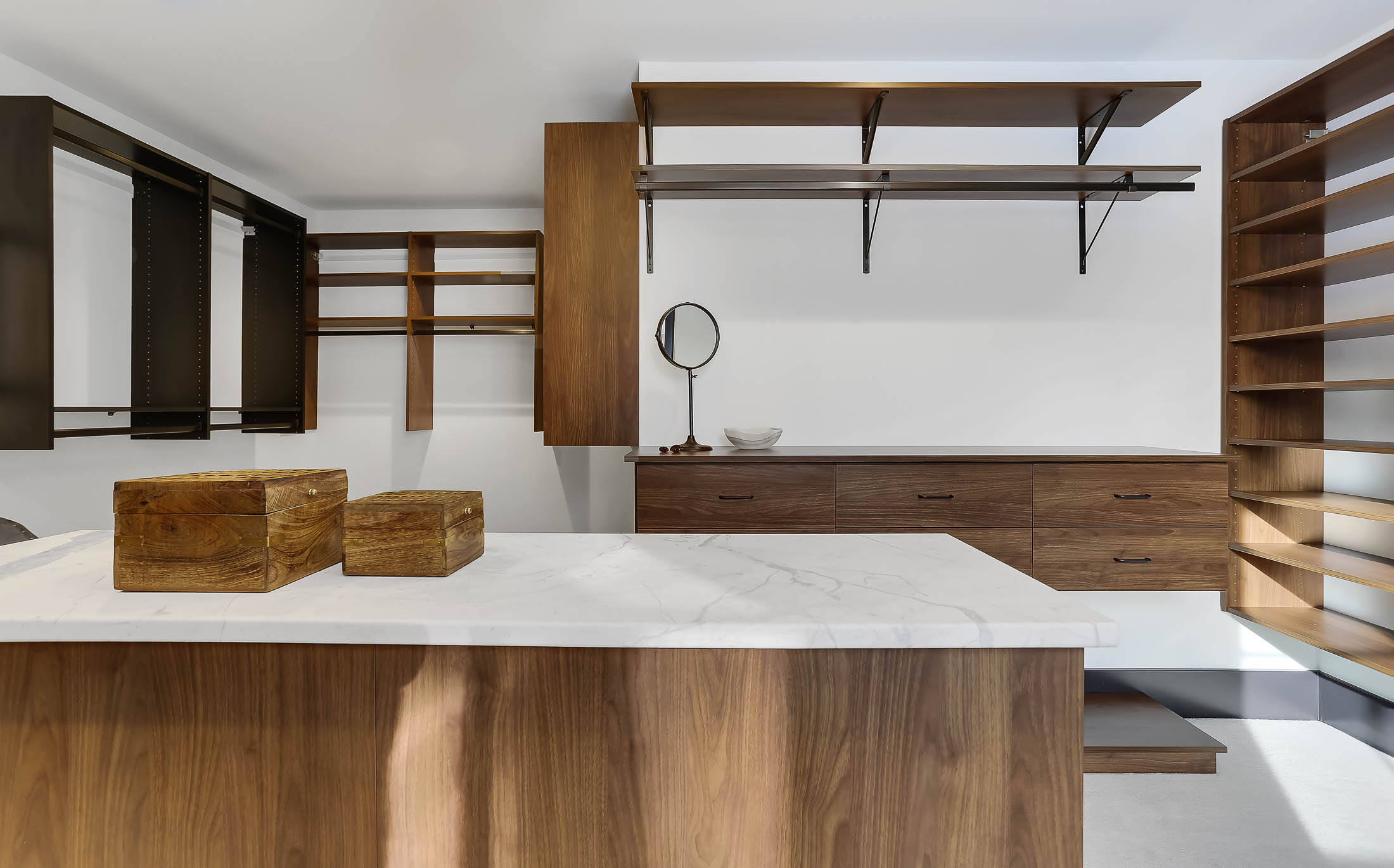 ==> A beautiful Quartz countertop completes this Minnetonka, MN walk-in closet design.
Custom Closet Organization for Homeowners in Roseville, MN, & Beyond
Are you ready to expand your storage and start your day with the joy of organization? At Closets for Life, we specialize in all areas of the home, including closets, garages, kitchens, home offices, laundry rooms, pantries, wine cellars, and more. We approach every project with a fresh perspective tailored specifically to your lifestyle. We'll come to your home (or meet virtually!) to measure your space and discuss your needs and wants. After the consultation, we'll follow up with a proposed design and estimate customized to you! Contact our Minnesota custom closet design team today to schedule a free in-home consultation.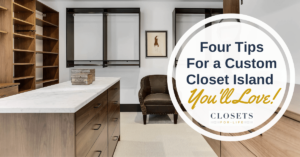 Everyone knows what an organizational wonder a kitchen island is, but did you know an island can have the same impact on your walk-in closet?   Not only does a closet island anchor your space, but the options for design and functionality are also endless! So, hold off starting another Pinterest board; our team of Twin […]
CONTINUE READING