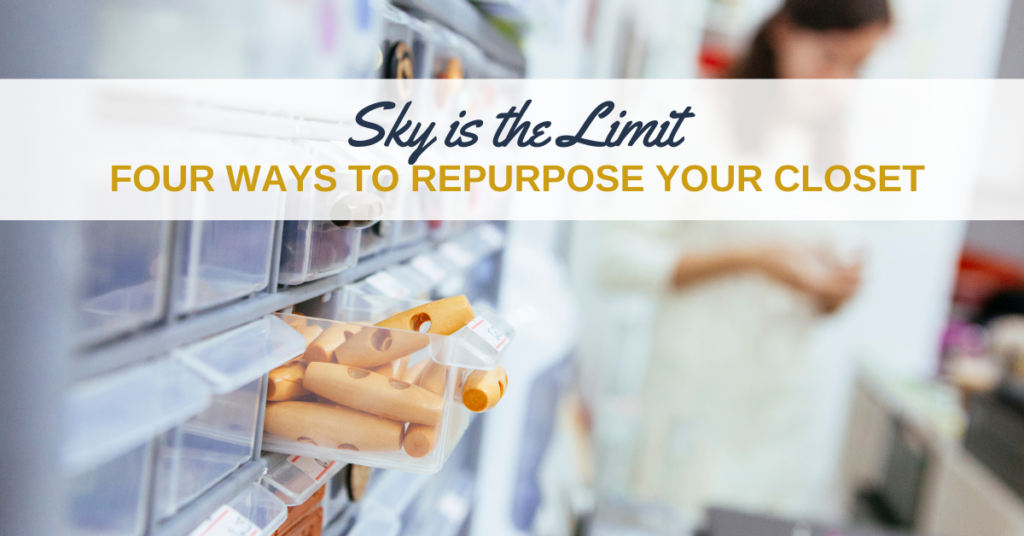 Sky is The Limit! Four Ways to Repurpose Your Closet

An unused or underutilized closet can be the perfect opportunity to create the space you've always wanted!  As a custom home organization company serving the Twin Cities and Western Wisconsin, we've helped countless homeowners find innovative organization solutions to create something new from ill-organized spaces! Check out these creative ideas, pick the one that reflects you and your home and let us help you turn it into a reality!
#1 'Sew' What?
Whether you're a DIY enthusiast, are great with a needle and thread, or are an artist who works from home, converting a closet into a craft and sewing space has your name written all over it! Not only does it minimize clutter, but it also allows you to keep your tools and supplies hidden behind closed doors. The key is to maximize vertical space with adjustable shelving and a slide-out or drop-down counter for sewing, drawing, or wrapping. Intrigued? We have more ideas to share on everything from creating a craft room to tucked-away wrapping stations.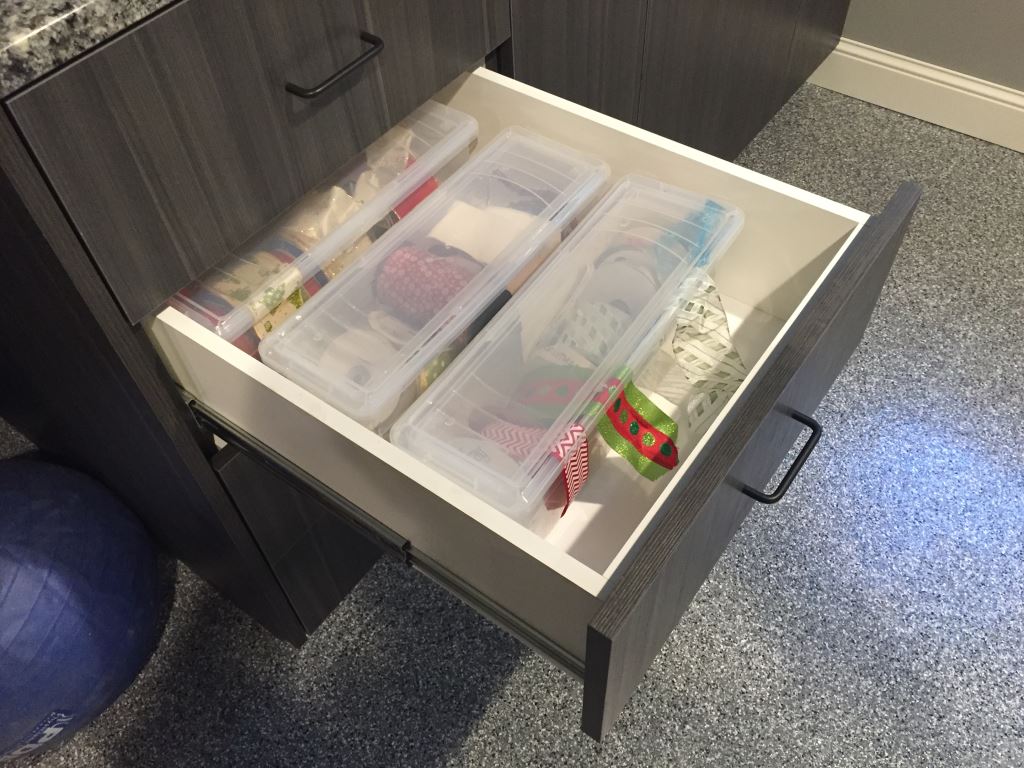 #2 Enter with Creativity
These days, most people enter their homes through the garage leaving us with an underutilized entryway closet near the front door. Don't let this space go to waste! Instead, add some custom closet storage to make the most of your entryway closet.  Whether you wish it to serve as a bonus mudroom for storing off-season outdoor gear, bags, shoes, coats, and jackets or want to repurpose it for other needs such as toys, games or linens, we can make it happen.
#3 Did You Say Nursery?
We sure did! If you're short on space with young kids, converting the closet into an extension of your nursery might be the solution you've been looking for! Some closets have plenty of room to add a changing table, and some shelves and bins for storage. Or perhaps your nursery and adjoining closet is very small. Custom adjustable storage with shelves, drawers and adjustable hanging space can triple the storage space in your closet and even remove the need for a dresser in the nursery. And, with adjustable shelving, you can be assured the space will grow with your little one.
#4 Step Into My Office
Are you considering jumping on the closet office bandwagon but thinking you don't have enough space? With the right storage solutions, you can find the space to give you that much-needed separation between your living and working spaces! For walk-in or reach-in closets, you can fit a desk, chair, and shelving. Remove the hinges and doors to create an open workspace, or to prevent work from invading your space, leave the doors and close them when the workday is done!
Take the Next Step! Custom Closet Designer Serving the Twin Cities & Western Wisconsin
Are you ready to bring your underutilized closet (or any space) to its fullest potential? Custom storage can triple the storage capacity of your space, increase your home's value, and provide support to help you stay organized. At Closets for Life, we specialize in helping homeowners organize all areas of the home, including garages, kitchens, home offices, laundry rooms, pantries, wine cellars, and more. Our locally-owned closet design and installation team can create customized storage solutions that make getting and staying organized a breeze! Contact our Minnesota & Western Wisconsin custom closet designers today to schedule a free in-home consultation.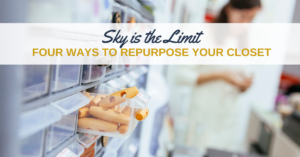 An unused or underutilized closet can be the perfect opportunity to create the space you've always wanted!  As a custom home organization company serving the Twin Cities and Western Wisconsin, we've helped countless homeowners find innovative organization solutions to create something new from ill-organized spaces! Check out these creative ideas, pick the one that reflects […]
CONTINUE READING