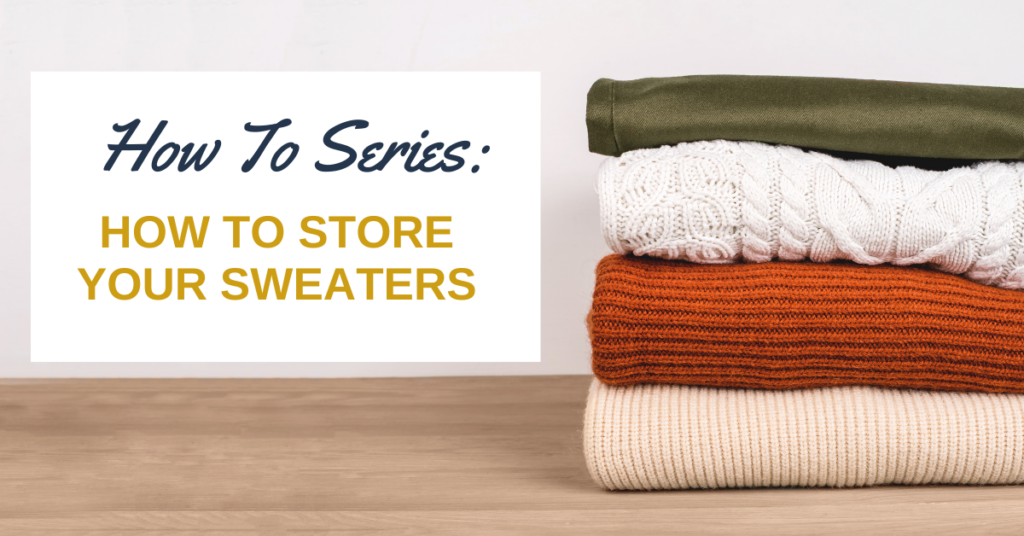 Pumpkin spice lattes have returned to restaurant menus, and soon the leaves will start falling. This can only mean one thing: sweater season is here! Bring on the cardigans, the chunky knits and the soft cashmere! Making sure your clothes are properly stored and cared for prevents them from becoming stretched, misshapen, or damaged over time.  Properly storing your sweaters also allows you to locate and enjoy your belongings more easily.
As a custom closet and storage company serving the Twin Cities, Western Wisconsin and Indianapolis, we are in the business of organization and storage. That's why we've kicked off a new "How To" series, sharing the best tips on how to store items found throughout your home. In this second installment, we're tackling how to best store your sweaters.
Determine Your Closet Options
The frustration of rummaging through a disorganized closet only to find wrinkled and stretched-out sweaters can be a struggle. How you store your sweaters ultimately depends on the storage options your closet has. Recognizing that not everyone has the same options available, we've outlined some various techniques below. But, if your closet is overflowing with clothes in general, it may be time to take a step back and assess your closet system. Is a decluttering needed? Decluttering can help, but it can't solve a closet that simply doesn't deliver enough storage (here's looking at you, single wire racks!) If this is the case, a closet system that better suits your needs might be the answer. View our portfolio of custom closet storage projects for ideas & inspiration.
And if you want to know more about how to store other seasonal clothing items, check out our blog on Six Ways to Win at Your Seasonal Clothes and Closet Storage! Now, let's dive into sweater storage talk!

Shelving for Bulky Sweaters
Shelving is one of the best ways to store bulky sweaters, especially since drawers are more limited in space.  Closet shelving also provides two more opportunities.  One is making your sweaters quick and easy to find and second, displaying your favorite items can be the wow factor your closet deserves! To draw attention, it helps to fold them horizontally and sort by color and type when placing them on the shelf.
SHELVING TIP – Keep the height of your sweater stacks to 12" or less.
To Drawer or Not to Drawer?
Drawers are an ideal alternative if you are running out of shelf space or you don't have any to begin with. Whether it's your walk-in closet or a bedroom dresser, sweaters are best stored in your deepest drawers, given the substantial space sweaters take up. Keeping neatly folded sweaters in drawers minimizes wrinkles and protects them, especially nicer ones like cashmere!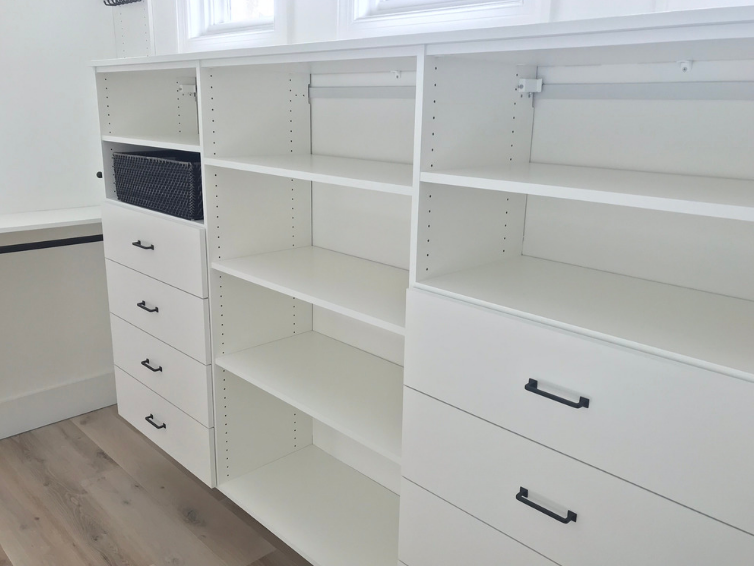 Hanging for Lightweight Sweaters
Consider hanging your lighter sweaters on your closet rod to open up shelf and drawer space. Check out this link for a clever way to hang sweaters that prevents stretching or distorting the fabric.
Tips to Sweater Longevity
Here are some helpful tips to keep enjoying your knits for years to come!
→ Never store sweaters in plastic bags. The material will prevent the fabric from getting air and potentially trap moisture and mildew.
→ An ideal storage location is out of direct sunlight at room temperature or cooler.
→ Maintain them in organized stacks on a closet shelf, separated by a shelf divider, to prevent them from collapsing.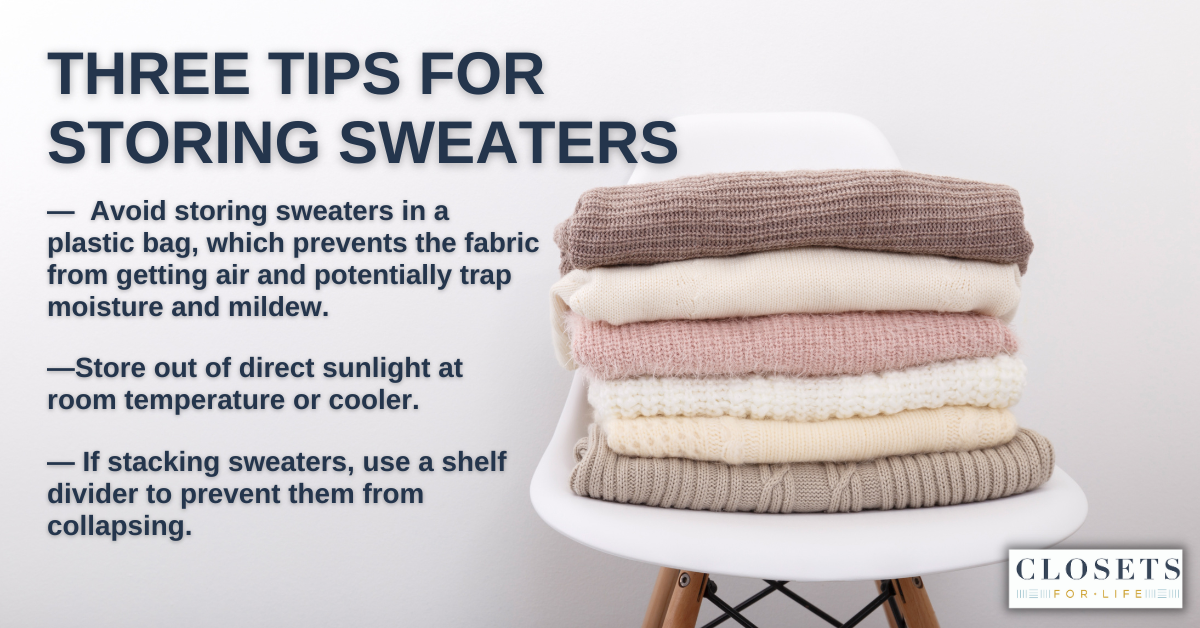 Custom Closets in the Twin Cities, Western Wisconsin, Indianapolis & Beyond
Are you ready to make storing and finding what you need easier? As a custom organization company based in the Twin Cities and in business for 15+ years, we've designed and installed thousands of custom organization systems. Whether you want to re-do your master walk-in closet, add a closet, or redesign an existing reach-in closet, Closets for Life offers professional design, construction, and installation closet system solutions tailored just for you. Closets for Life offers personalized storage solutions designed to simplify your organization processes effortlessly with our expert team. Contact our Minnesota, Western Wisconsin and Indianapolis custom closet design team today to schedule a free in-home consultation.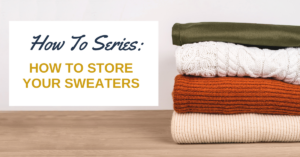 Pumpkin spice lattes have returned to restaurant menus, and soon the leaves will start falling. This can only mean one thing: sweater season is here! Bring on the cardigans, the chunky knits and the soft cashmere! Making sure your clothes are properly stored and cared for prevents them from becoming stretched, misshapen, or damaged over […]
CONTINUE READING