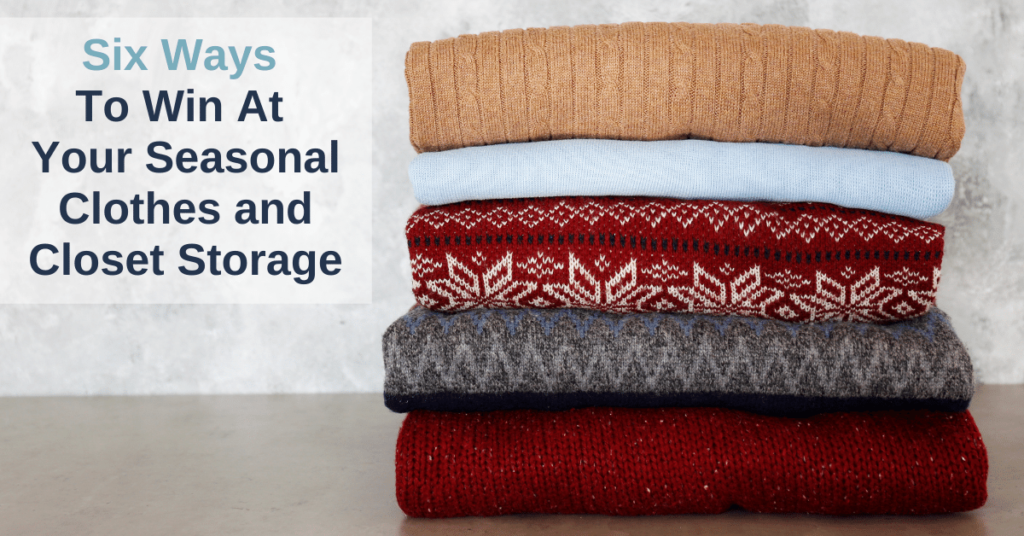 Six Ways to Win at Your Seasonal Clothing & Closet Storage

It's the time of year when we all have the same project on our to-do list: swapping out clothes in our closets to make room for next season's wardrobe-essentials. Whether you have a large walk-in closet, reach-in shelving or just the space under your bed, there are tips and tricks to maximize your storage space and make it easier than ever to switch up your seasonal clothing. 
Closets for Life, a Minnesota-based custom closet company with more than 15 years of experience, has all the pro tips you need to put your closet to work this season.
Seasonal Clothing & Closet Storage Tips
Do a closet cleanse. This a great time to take inventory of last season's wardrobe.  Take any items you didn't wear or no longer fit and put them in a bag for donation. Next, designate a pile for clothing that needs to be mended or repaired and hang them on a sliding valet rack so it's easy to grab and go to the tailor. Finally, place any items that need to be laundered or dry cleaned in a hamper. We love these built-in hampers that keep messes out of sight.
Sort and organize. Pair your clothing and shoes by the season and type of activity. Group outdoor apparel like hats, coats, mittens and scarves together for winter and beach hats, rain gear and swimsuits for summer. Make another grouping of like-kind sweaters, shoes, pants, tops and accessories.
Identify your storage options. First, take stock of what storage options you have. Remember when it comes to storage, cool, dark and dry is best. Maybe it's time to call in a professional closet designer to add custom shelving, shoe racks or hanging rods to maximize storage potential. Measure the length, width and height of all available shelf space, along with the space under your bed, and select a storage container that makes the best use of the space.
Protect what you pack. Plastic bins lined with acid-free paper are a great option for foldable items like cotton sweaters, tops and shorts to keep dust, pests and moisture at bay, while canvas or other fabric bins are preferrable for more delicate fabrics such as wool. Consider vacuum-sealing bulky items to maximize space. Group hanging items in cotton rather than plastic garment bags for added breathability. Finally, don't forget to protect your clothing with cedar chips or sprays to keep out fabric-damaging pests.
Pack and label. Fold and place your organized piles in each container and clearly label the contents. Keep a master list of everything you pack so it's easy to plan and pull for the next season. Be sure to take advantage of all the upper shelves of your closets to stack bins (maximize that height!) and consider adding built-in drawers for added flexibility when it comes to storing off-season items.
Consider a permanent storage solution. If you don't want to go through the hassle of seasonal clothing storage, contact a professional closet organizer to help you develop a long-term solution. Closets for Life offers free closet consultations where we discuss a full range of custom options that provide just the right space for all the seasons of your life.
We're experts at listening to what you need and designing a solution that puts your closet to work for YOU rather than you having to work for your closet. Whether you want to re-do your master walk-in closet, add a closet or re-design an existing reach-in closet, Closets for Life offers professional design, construction and installation closet system solutions that are tailored just for you.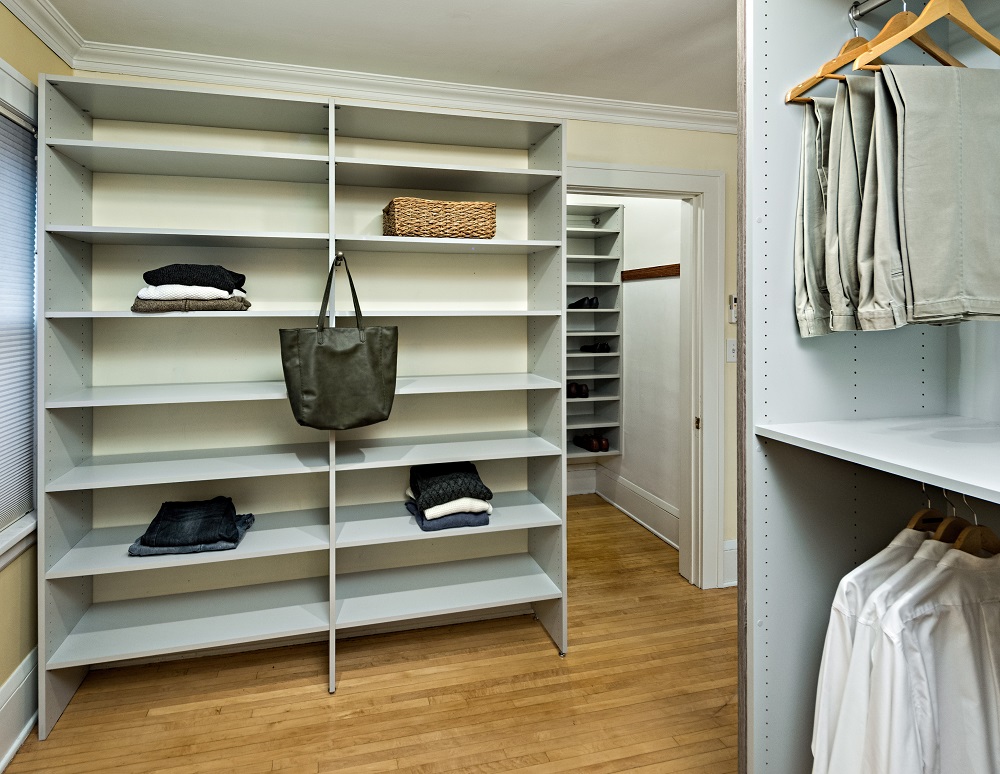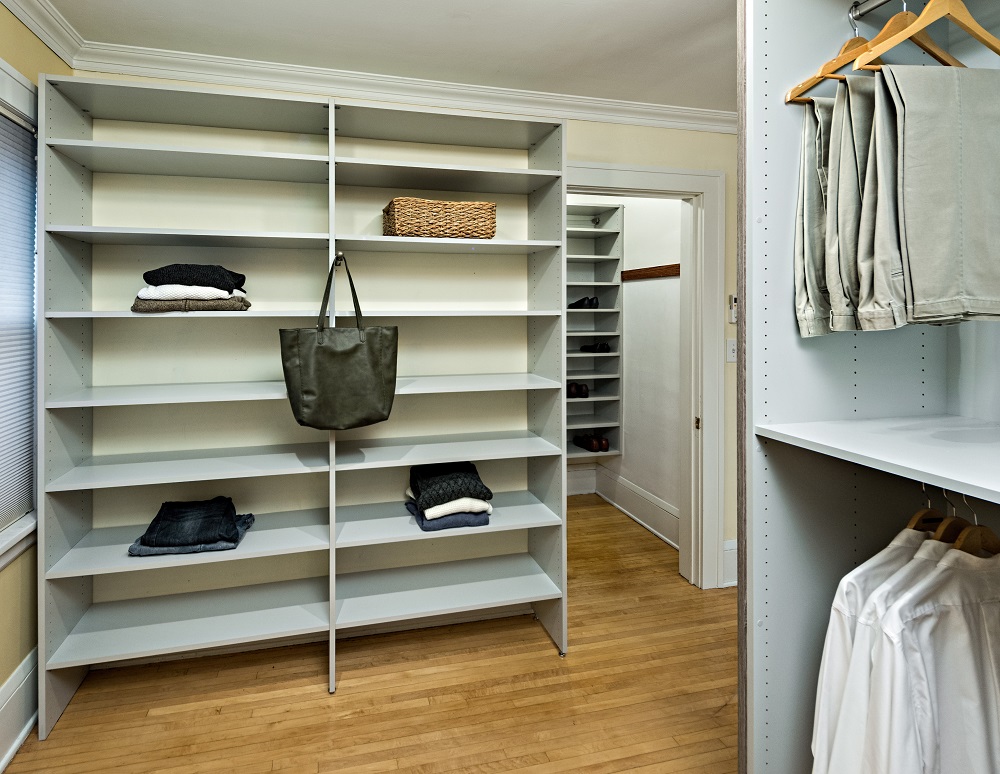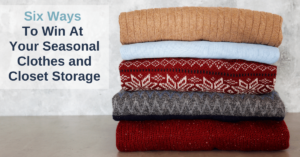 It's the time of year when we all have the same project on our to-do list: swapping out clothes in our closets to make room for next season's wardrobe-essentials. Whether you have a large walk-in closet, reach-in shelving or just the space under your bed, there are tips and tricks to maximize your storage space […]
CONTINUE READING