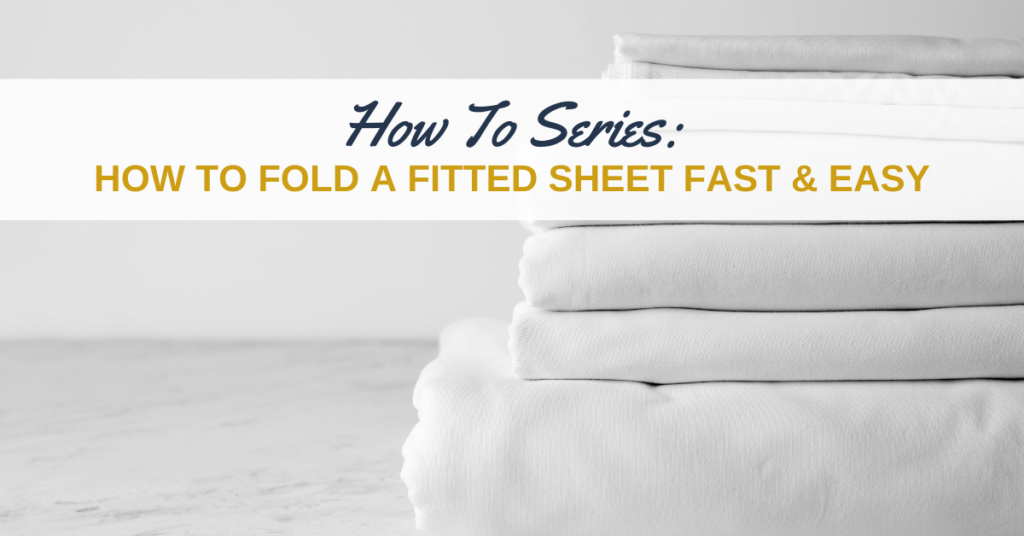 How to Fold a Fitted Sheet Fast & Easy

Would you agree that folding fitted bed sheets is one of your least favorite things to do? Do your fitted sheets usually end up rolled up in a ball, taking up far too much space than they should?  At Closets for Life, we are all about organization, so we are channeling our inner Marie Kondo by kicking off a "How To" series. As a custom home organization company serving the Twin Cities, we're excited to share helpful tips on best practices and ideas for storing various household items. We're kicking off the series by cracking the code on folding sheets. Ready to say goodbye to wrinkly, disheveled sheets forever? Let's dive in.
Step #1 Combine Corners
Starting on a flat surface, ensure that the sheet's corners are INSIDE OUT.
➢ Hold the sheet by the two adjacent corners of one of the shorter edges. Place one hand in each of the two corners with the sheet inside out.
➢ Bring your right hand to your left, and fold the corner over the one in your left, so the corner on top is right side out.
➢ Put the corners together by starting with the bottom two corners tucked into the top two corners.
➢ Once all four corners are together as if they are stacked on each other, it's time to fold.
TIP! – Use a flat surface like a table, a bed, or a floor to work on.
Step #2 Do the Rectangle Fold
➢ Lay the folded sheet flat and straighten it into a rectangular shape.
➢ Fold the two edges in so all the elastic is hidden.
➢ Fold the sheet into a rectangle.
GOAL – Make the sheet look like a flat rectangle
Step #3 Smooth Out & Put Away
➢ Smooth out any wrinkles.
➢ Depending on your preferences and the type of sheet, it can be folded two to four times.
➢ Make sure there are no obvious wrinkles and that everything is neatly tucked in and evenly folded.
Three More Tips on Storing Your Sheets
Now that your bedding is neatly folded, it's ready to be put away.  Our tips don't end with folding. Here are three tips for storing your sheets in a manner that keeps them looking and smelling their best!
#1  – Store your fitted sheets with the coordinating top sheet and pillowcases. This makes finding the linen set you need a snap!
#2 – Let your sheets breathe. Ensure your sheets are completely dry before storing and leaving room around each sheet set to keep musty odors at bay.
#3 – Want the clean scent of sheets to last while in storage. Store your sheet with a box of your favorite smelling soap bar. The scent will linger even after you put the sheets on your bed!
Is your linen closet currently overflowing? Consider partnering with a custom closet designer if your linen closet needs an overhaul. A custom closet can be tailored to your needs, maximizing storage and creating a stress-free environment for finding and putting away your linens!  For more information on why custom closet organization is a decision you'll never regret, check out our blog "Four Reasons a Custom Closet is Totally Worth It".  Whatever you are looking for, be assured, from walk-in, and reach-in closets to pantry, and laundry closets, we can help you find the right storage solutions for your needs!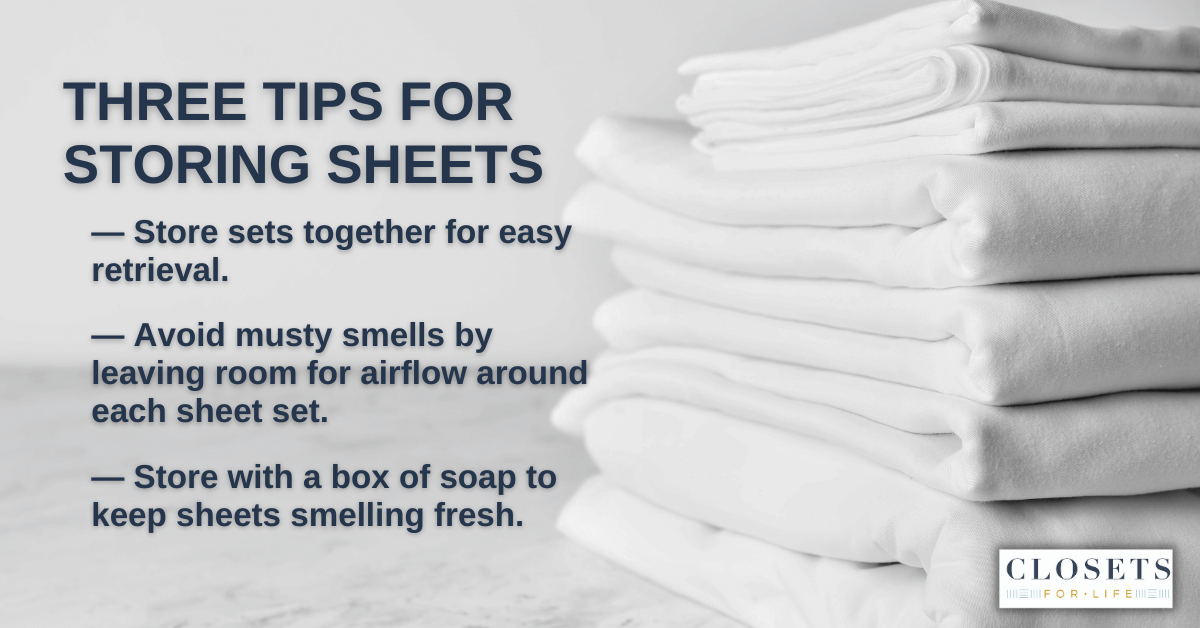 Your Twin Cities & Western Wisconsin Organization Experts
Are you ready to minimize stress and maximize your home organization? At Closets for Life, we specialize in helping homeowners organize all areas of the home, including garages, kitchens, home offices, laundry rooms, pantries, wine cellars, and more. Our locally-owned closet design and installation team can create customized storage solutions that make getting and staying organized a breeze! So whether you have a traditional townhome in Minneapolis, a contemporary home in the Hudson, WI, or anything in between, our professionals will find beautiful, functional storage to meet your needs. Contact our Minnesota & Western Wisconsin custom closet design team today to schedule a free in-home consultation.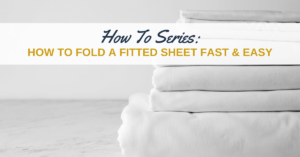 Would you agree that folding fitted bed sheets is one of your least favorite things to do? Do your fitted sheets usually end up rolled up in a ball, taking up far too much space than they should?  At Closets for Life, we are all about organization, so we are channeling our inner Marie Kondo […]
CONTINUE READING