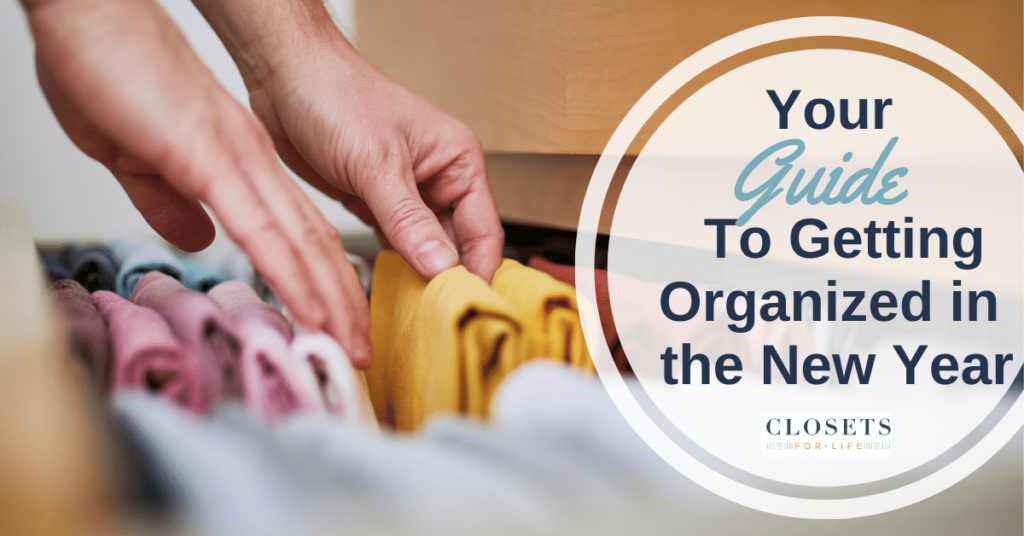 Your Guide To Getting Organized In The New Year

Would you love to start 2021 feeling organized and not having to ask "where is my……"?  Let go of the chaos and clutter of last year, and go into the new year feeling organized and productive!  Reclaim your home with these helpful strategies that reduce stress and add organization in a way that reflects your lifestyle.

KITCHEN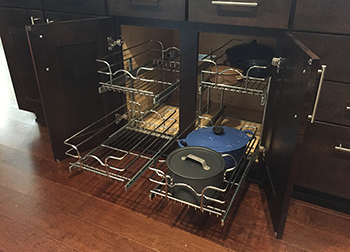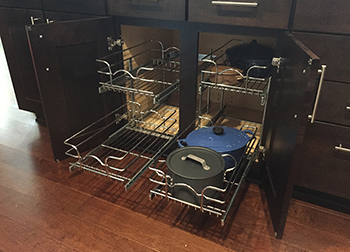 If you are like most of us, you likely spent more time in your kitchen in 2020 than any other year.  After a year of intense use, your kitchen could use some TLC!  Bring the 'heart' back into your home with these simple steps for an organized kitchen.  As the famous chef, Julia Child once said, "The more you know, the more you can create. There's no end to imagination in the kitchen."
Start with your refrigerator and pantry by purging old and expired items.
Think zone defense. Don't try tackling every cabinet at once – one at a time.
Get rid of excess plastic containers, cooking pans, and water bottles.
Shocked by what's hiding in the back of your cabinets? Make that space usable by installing pull out shelves.
CLOSET
Do you cringe while bracing yourself for a landslide of who-knows-what when you open the closet door?  If this sounds familiar, you are not alone.  The new year is a perfect time to take back your closet. How? Take everything out of your closet and sort them into piles.  Then decide what to keep and what to donate.  Next, think about investing in some new storage for your walk-in or reach-in closet. But don't just blindly pick your storage! Think of what items can be stored vertically, horizontally, and on shelves, and do your research by looking at closet system project galleries online. Consider closet accessories like pull-down rods, pant racks, and drawer dividers — they are guaranteed to be your favorite space-saving features!  And, if it's a bedroom closet you are organizing, try our helpful Closet Inventory Checklist to do a thorough inventory.

HOME OFFICE
Is the clutter in your home office making a commute to work look pretty good right now?  A poll showed that 98% of people surveyed said they would like the option to work remotely for the rest of their careers. If this is the case with you, it may be time to start thinking about how to best optimize your home workspace. Bring focus and productivity back into your home office with these home office organization tips.
Maximize space by adding shelves, baskets, or even a Wall Bed to free up office space without sacrificing guest space when you need it.
Set up filing systems for items such as junk mail, bills, school papers, and catalogs.
To reduce visual clutter, consider installing custom cabinets to store things like books, copy paper, and bulky items like a printer.
Create labeled drawers for recycling and shredding to minimize paper clutter.

MUDROOM
Your mudroom is about to come out of hibernation!  Between outdoor winter adventures and children's activities starting back up, the clutter will return (that is, unless it never left). No matter how you organize it, you'll never regret having an organized mudroom!
Remove everything and decide what items can stay and what can be stored in the garage or basement. You can find things faster when you rotate your gear seasonally.
Is there not enough room for everything? Maximize your storage capacity by adding baskets and hooks.
Add small cubbies to store shoes and other small items.
Or, take the plunge and hire a professional to create a custom mudroom or front entry closet storage.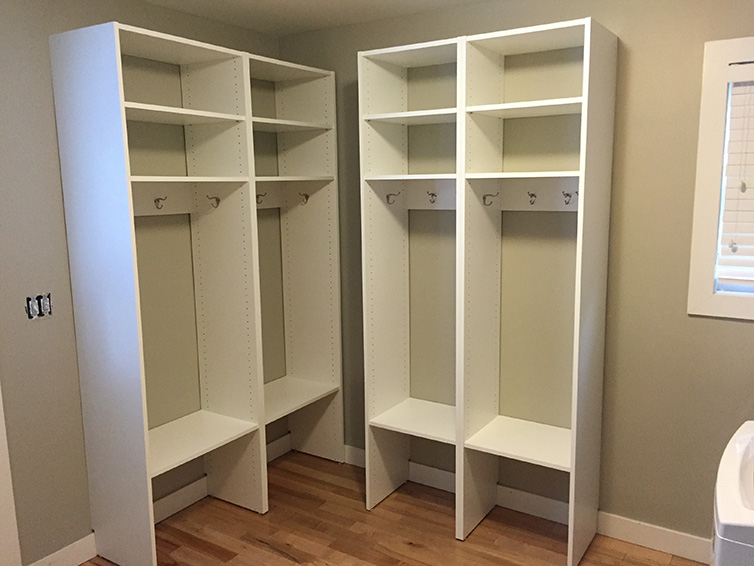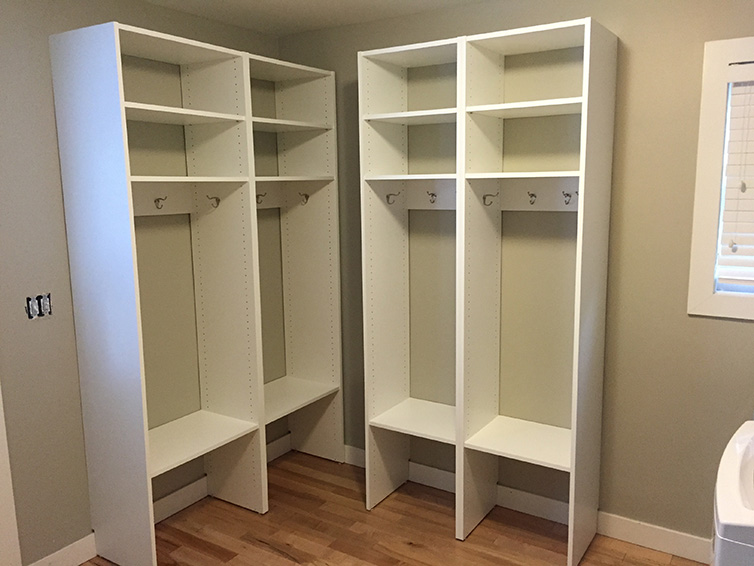 YOUR HOME ORGANIZATION EXPERT IN APPLE VALLEY, MN & BEYOND
Have you tried organizing and still feel overwhelmed? Consider adding custom organization to your home.  At Closets for Life, we specialize in organization solutions for all areas of your home including closets, garages, kitchens, home offices, laundry rooms, pantries, and more.  Custom storage can triple the storage capacity of your space, increase your home's value, and provide support to help you stay organized.  We'll come to your home (or meet virtually!) to measure your space and discuss your needs and wants.  Contact us today to schedule a free in-home consultation.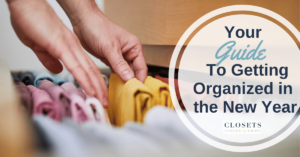 Would you love to start 2021 feeling organized and not having to ask "where is my……"?  Let go of the chaos and clutter of last year, and go into the new year feeling organized and productive!  Reclaim your home with these helpful strategies that reduce stress and add organization in a way that reflects your […]
CONTINUE READING