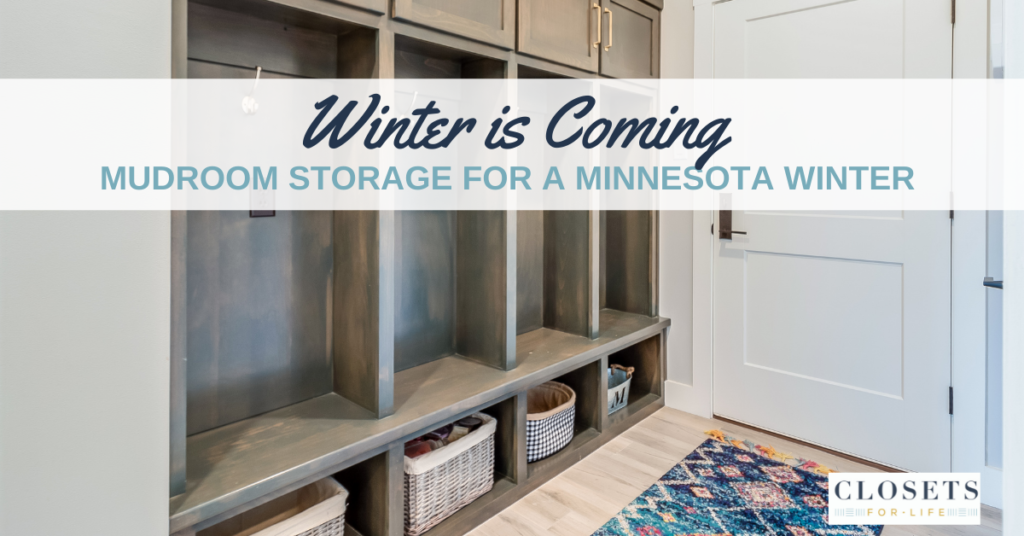 Winter Is Coming: Mudroom Storage For A Minnesota Winter

Temperatures are dropping, and leaves won't be here for long.  Winter is coming, and for us Midwesterners, that means snow, slush, salt, and wet weather will soon be upon us.  In snowy locations like ours, there is no harder working room in your home than your mudroom!  Before you start bringing all those boots, hats, gloves, and down parkas out from the basement, let's see if your mudroom is ready to take a good ol' Minnesota winter!
The Drop Off
What storage do you have upon entering your mudroom? Creating a zone designated for dropping off wet boots and snow pants (did we say wet paws, too?) prevents wet messes from being tracked throughout your house. Storage ideas like hooks, pull-out and wall shelves and heated flooring will keep your mudroom clean, dry, and organized!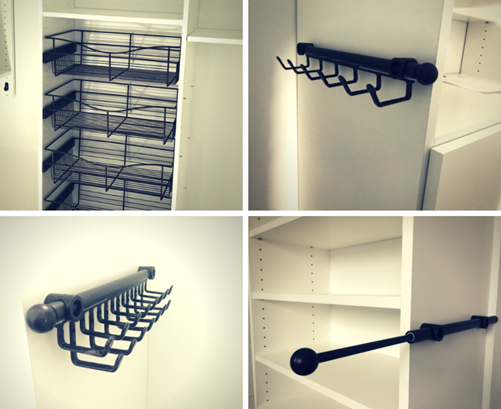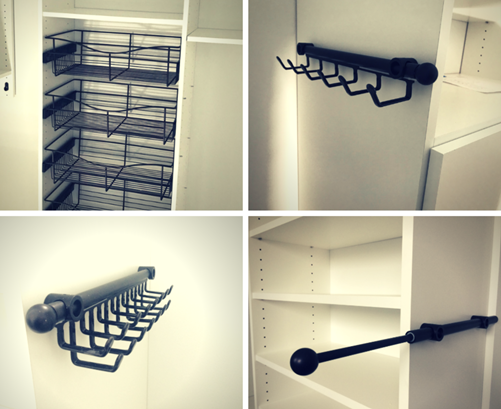 Hanging Storage
A great way to maximize your hanging storage is to double it up! Hanging two rods gives you twice as much storage for those puffy jackets, snow pants, and wool coats. Adjustable lower racks are the perfect height for children to reach independently. Our Twin Cities closet designers also suggest considering adjustable shelves, baskets, and specialty hooks such as a pull-out tie & belt rack for winter hats, scarves, and gloves!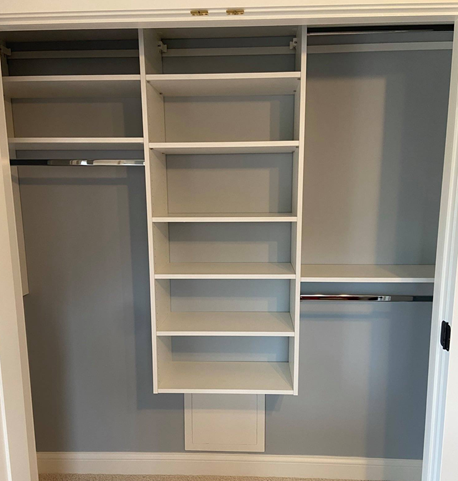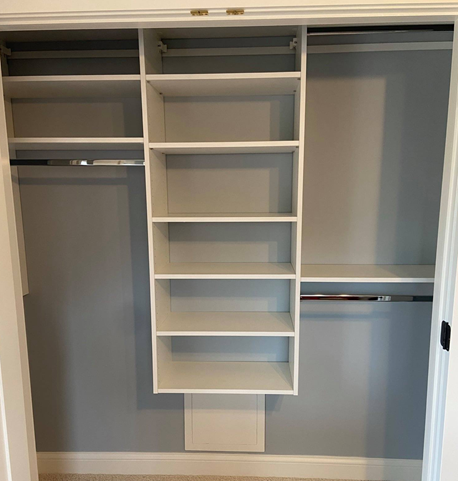 Boot & Shoe Storage
Boots and shoes can be stored in multiple ways that keep them off the floor and dry! Our team of Twin Cities custom storage design experts recommends cubbies, shelving, and pull-out drawers. You can customize the size by heel height or width of the shoe to create the perfect home for the messiest of footwear. From a custom boot shelf with a liner to pull-out metal drawer baskets that allow air movement, your boots will be ready to wear and easy to find all season long!
Pro Tip➞ Boot racks can keep boots dry while keeping their shape.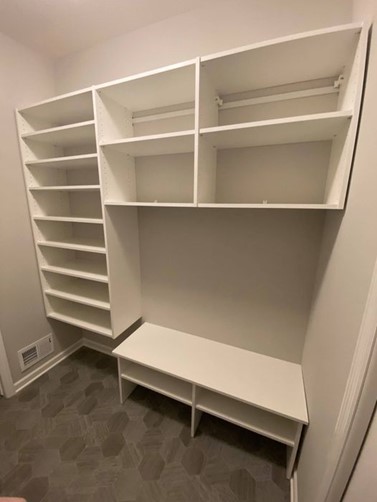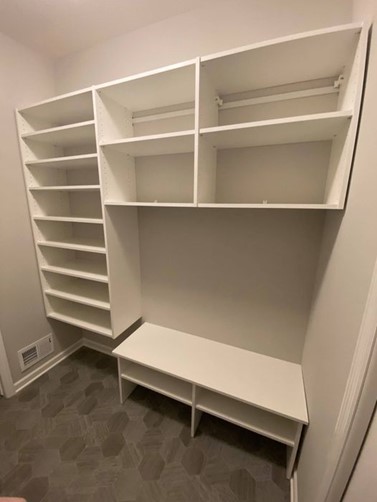 Bulky Storage
Take the strain off your mudroom with storage that can accommodate big and bulky winter gear. Well-designed drawers can be customized in varying heights and widths and come in durable finishes ready to take on the elements! Another idea? Add extra-large hooks and shelves that can be repositioned to accommodate larger items and storage drawers with dividers to keep bulkier items such as scarves and winter hats organized.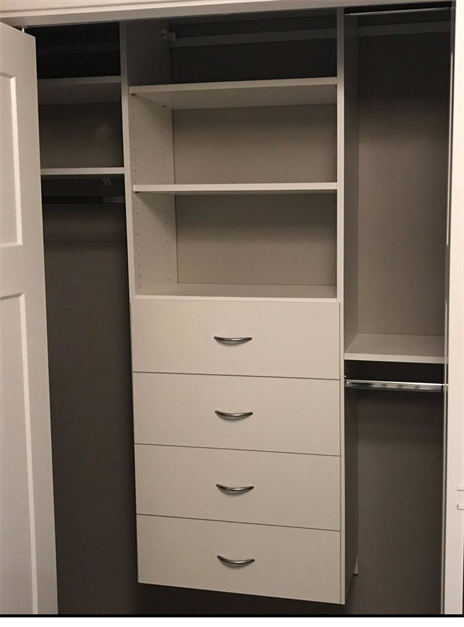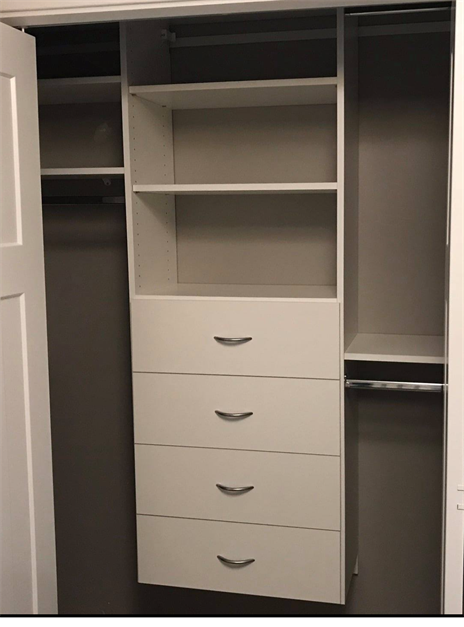 MUDROOM ORGANIZATION FOR HOMEOWNERS IN ST. PAUL AND BEYOND
Are you ready to turn your ideas into a design that shows our Minnesota winter who's boss? At Closets for Life, our team of custom storage professionals serving Minnesota and Western Wisconsin specializes in organization solutions for all areas of your home, including mudrooms, closets, garages, kitchens, home offices, laundry rooms, pantries, and more. Custom storage for your closet, mudroom, garage, and more can triple the storage capacity of your space, increase your home's value and provide support to help you stay organized. We'll come to your home (or meet virtually!) to measure your space and discuss your needs and wants. Contact us today to schedule a free in-home consultation.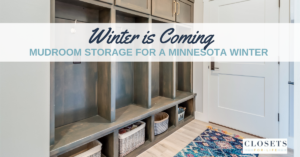 Temperatures are dropping, and leaves won't be here for long.  Winter is coming, and for us Midwesterners, that means snow, slush, salt, and wet weather will soon be upon us.  In snowy locations like ours, there is no harder working room in your home than your mudroom!  Before you start bringing all those boots, hats, […]
CONTINUE READING