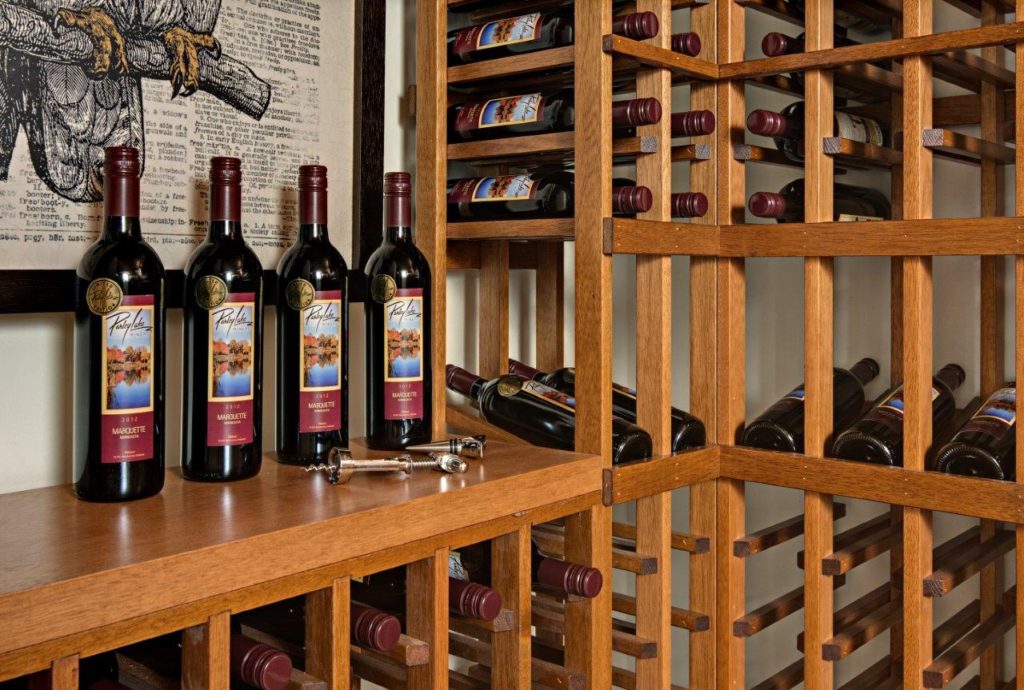 Wine Cellar Design Ideas, Remodels and Photos

Just as an ice cold beer is the perfect match to a hot summer day, cool fall temps lend themselves perfectly to curling up on a couch with a glass of wine.   This fall, consider adding a wine cellar to your home.  You don't need to be a wine expert to appreciate a good bottle of wine and you don't need to build a new house to have a home wine cellar.
Custom Wine Cellar & Wine Rack Creations
At Closets For Life, our custom designed cellar creations are handcrafted to match your design and bottle capacity goals.  Whether you are interested in just racking or a complete wine cellar, Closets For Life will transform an area in your home into the wine cellar you've always wanted.  Calling us to arrange a free home consultation is all it takes to get started!  In the meantime, we've provided these links for wine cellar design ideas, remodel examples and photos.  See how we've designed cellar creations, big and small, for homeowners just like you.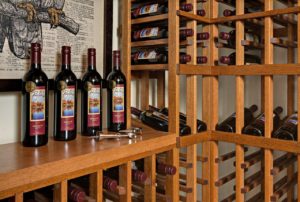 Visit our wine cellar project portfolio to see photos of wine cellar projects we've completed.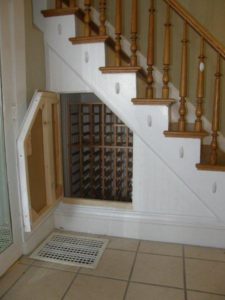 Read a previous blog and learn the unique story behind how a unique little wine cellar tucked under a staircase came to be.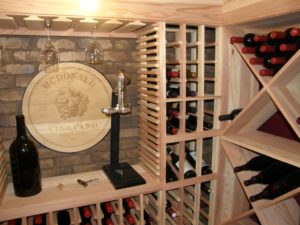 Visit us on Houzz to see before and after photos of a project where we transformed a spare bedroom into a wine cellar.
***
Have a space in your home you think might be perfect for a home wine cellar?  Based in Minneapolis, Minnesota, Closets For Life is a custom organization company that works with residential clients as well as designers, builders and architects to create innovative solutions to all of your organizational needs including wine cellars of all shapes and sizes.
Whether your wine cellar dreams are big or small, Closets for Life will come out to your house for a free home consultation to help you design a wine cellar that perfectly fits your needs.  Contact Closets For Life by phone at 952-484-0416 or by email at rlyrek@closetsforlife.com.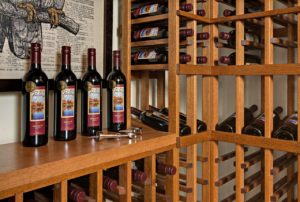 Just as an ice cold beer is the perfect match to a hot summer day, cool fall temps lend themselves perfectly to curling up on a couch with a glass of wine.   This fall, consider adding a wine cellar to your home.  You don't need to be a wine expert to appreciate a good bottle […]
CONTINUE READING