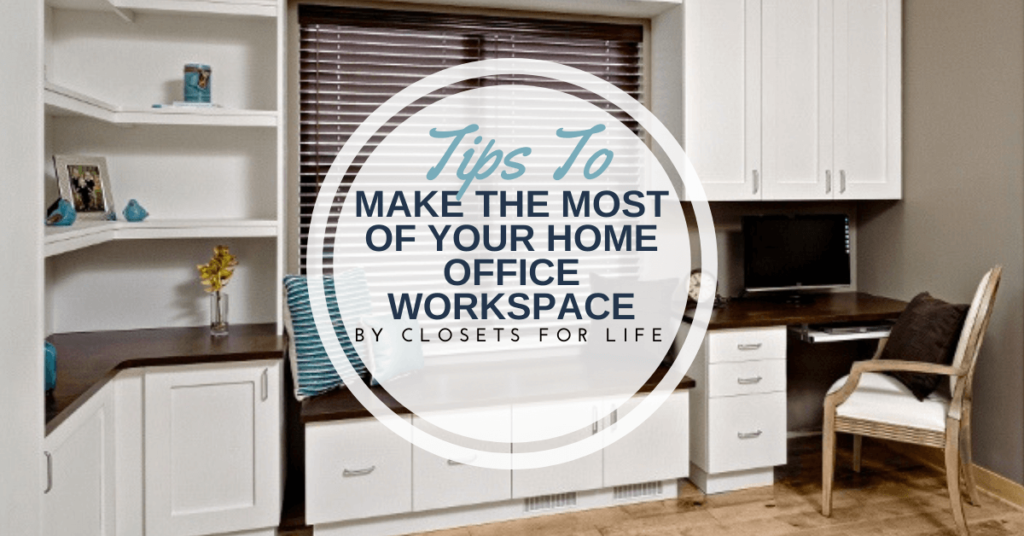 Tips to Make the Most of Your Home Office Workspace

With COVID-19 going nowhere anytime soon, it's time to stop working at the kitchen table and create a comfortable and organized work and study environment!  While there are many advantages to working from home (hello, 20-second commute!), productivity can rely greatly on your workspace functionality.  Here are some tips for making the most of your home office workspace.
FURNITURE THAT FITS
Without a comfortable, dedicated workspace, you risk losing focus and effectiveness.  Your home office furniture, whether it's your desk or chair, should be conducive to sitting for long periods.  Look for furniture that is adjustable, high quality, and set to 'fit' your body.  Don't know where to start? Try researching ergonomically correct resources to find the right balance between function, comfort, and style.
SHH…I'M WORKING
In addition to having the right office furniture, you also need to select an area that can bring out your A-game while working.  Ask yourself what work environment encourages your best output?  For most people, this means finding a quiet area with minimal distractions.  If you don't have a dedicated office, get creative!   Make the most of a spare corner, attic, basement, or entryway with a beautiful built-in workspace featuring a desk, storage, and bookshelves.  Many of our clients have converted a bedroom into an office by adding a Murphy bed, a bed that fold-ups when not in use, allowing them to accommodate overnight guests when needed.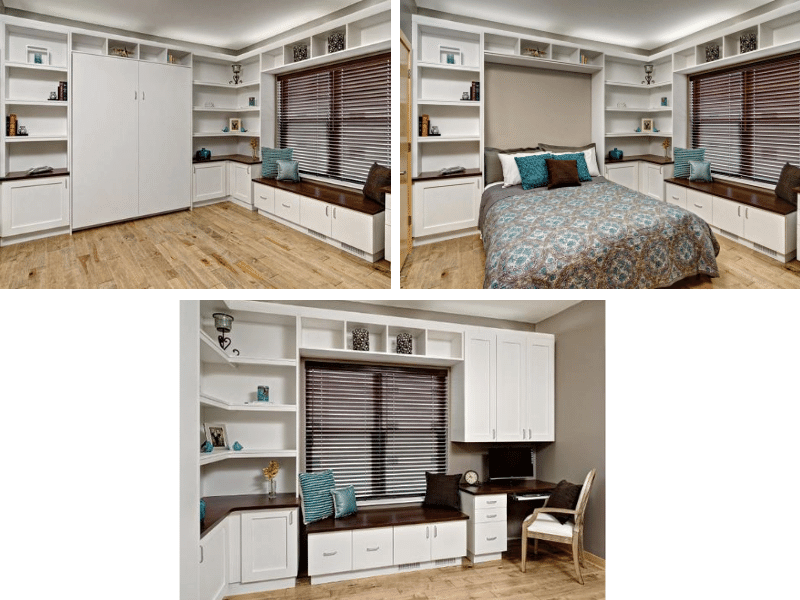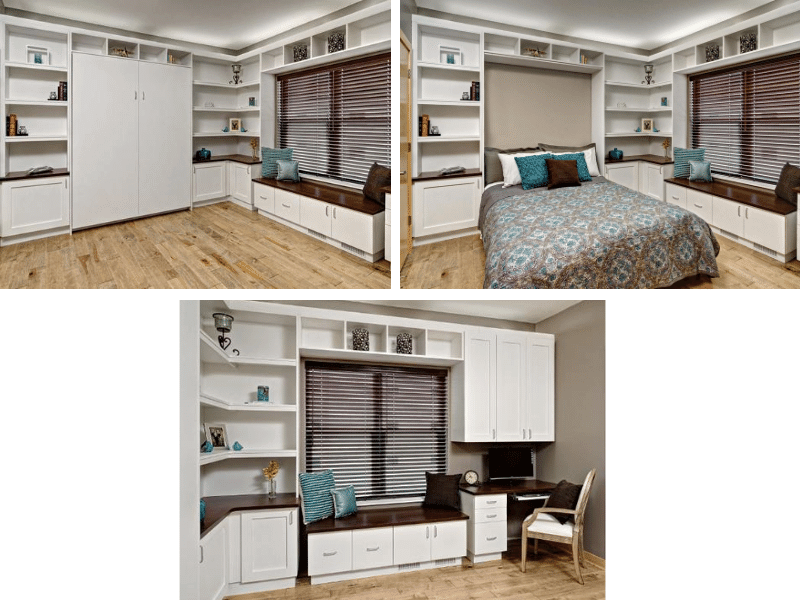 THE RIGHT SURFACE FOR YOU
One of the most important parts of a productive home office is surface space.  Think about how much surface space you need on your busiest day and use that to determine the amount of workspace you need. Don't forget to include equipment outside your computer or laptop that you'll need such as a printer, drafting space, and more. You'll also want to ensure your surface is the right height. Standard recommended desk height is typically 29 to 30 inches.  While you can get away with having your laptop or keyboard on the desk, working for long periods of time at that height might cause issues. You may want to consider a dropdown keyboard tray set at 24 to 26 inches.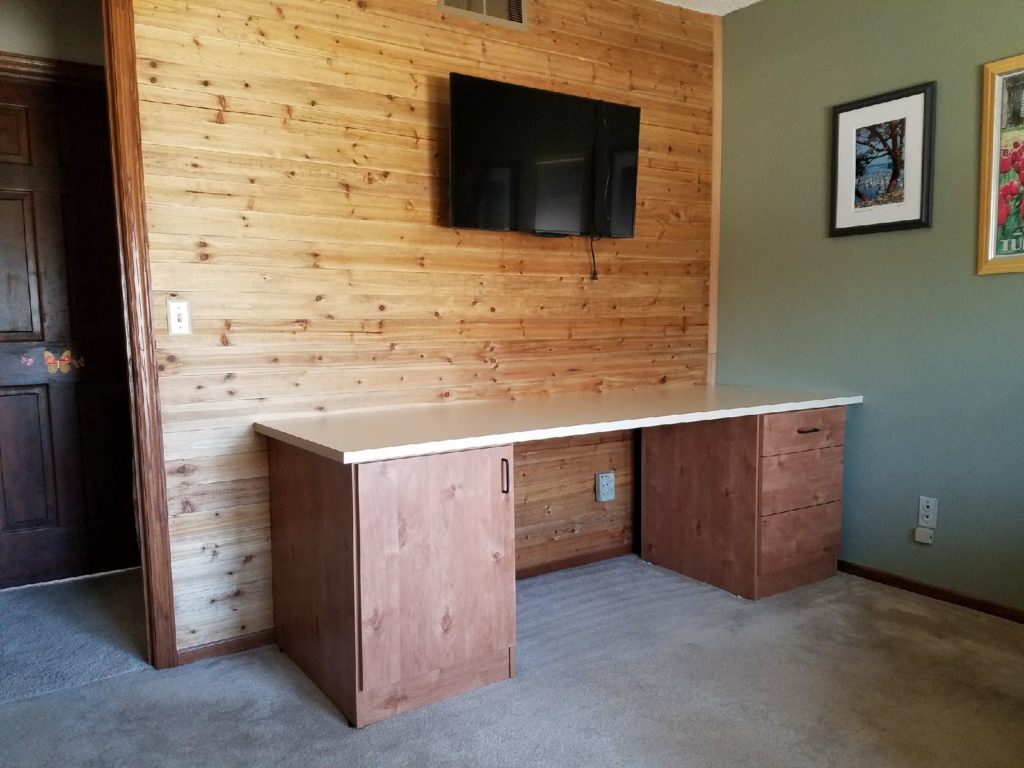 DON'T FORGET ABOUT STORAGE
A desk is great, but if you're surrounded by boxes and random paperwork you don't have room to store, you might as well throw all of the great benefits to having a dedicated home office space out the window.  This is one area in particular where having a solution custom-designed for you can really pay off.  With the ability to integrate drawers, shelving, and whatever else you need into your design, you can be assured that you'll have ample storage, not to mention a beautifully integrated design that will bring you enjoyment (and resale value!) for years to come.
KIDS NEED WORKSPACES TOO!
Kids need spaces that help them be productive too! If you have school-age or college-age students learning from home this fall, consider creating workspaces for them as well. Their needs won't likely be as complex but adding a dedicated workspace to their room or elsewhere in the home can help them stay organized and set them up for a better school experience this fall. Depending on their age, you may want to consider a lower desk height and you'll want to make sure there is at least some storage built-in for school supplies and papers.
YOUR CUSTOM HOME OFFICE WORKSPACE EXPERT IN MINNETONKA & BEYOND
Ready to feel productive going into "the office"?  If so, we're here to help!  We can help you create a home office design that flows seamlessly, delivering the workspace and organization you need.  Contact Closets For Life to arrange a free in-home or virtual consultation for your Minnetonka, MN or Twin Cities home!  Our company specializes in organization solutions for all areas of the home, including closets, kitchens, garages, home offices, laundry rooms, pantries, and more.  We'll come to your home (or meet virtually!) to measure your space and discuss your needs and wants.  Best of all, we will follow up in just a few days with a custom/ design specifically tailored to you – all free of charge.  Give us a call or click the button below to schedule your free consultation!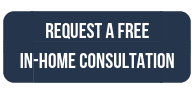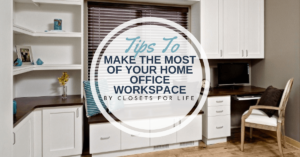 With COVID-19 going nowhere anytime soon, it's time to stop working at the kitchen table and create a comfortable and organized work and study environment!  While there are many advantages to working from home (hello, 20-second commute!), productivity can rely greatly on your workspace functionality.  Here are some tips for making the most of your […]
CONTINUE READING