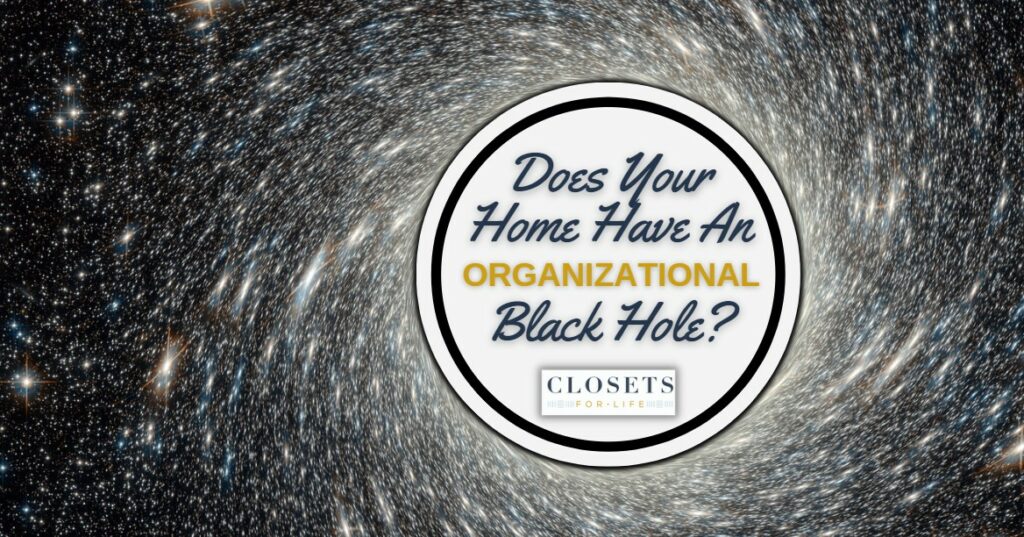 Does Your Home Have An Organizational Black Hole?

Most of us can admit that we have at least one space within our homes that are nearly impossible to keep organized.
No matter how hard we work at it, from week to week we stumble over the same pairs of shoes in the entryway, find it difficult to find our coat in the front closet, or the flour that is "hiding" in the pantry. While we'd like to present otherwise to the outside world, this is the cold, hard, frustrating truth. In the organizational business, anecdotally, we see this in the homes of our customers every day. Now we have the facts in hand that prove that we're all in this together, and while some of us look buttoned up, most of us deal with a troublesome spot day in and day out. Let's pull back the curtain – drum roll, please!
Survey Says…
We recently came across survey results that shared that 8 in 10 of us acknowledge having at least one, if not several, areas in our home that we find difficult to keep organized. That's the polite way of saying that most of the survey respondents confess to having an organizational black hole in their midst! Hopefully, this provides you with the comfort that you're not alone.
Closets, Basements and Garages – Of Course!
Not surprisingly, the 2,000-person survey cited that closets, basements and garages top the list of most perpetually cluttered areas. We ask a tremendous amount of these spaces both in how we use them and how much they are asked to store. It's not hard to wrap your head around why they are tricky to keep straight.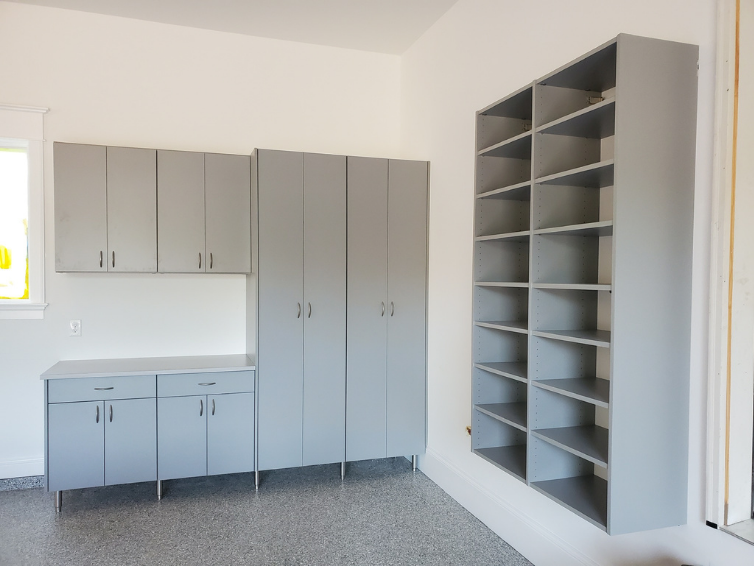 Clutter Zones
Coming in next, the survey cited a list of frustration-causing spaces that you'll likely relate to. Prepare to chuckle and nod your head as you continue to read. We certainly did.
Laundry makes an appearance with 49% acknowledging having a laundry drop-zone of sorts that collects dirty (and clean) clothes.
Thirty-five percent of survey respondents have a "junk drawer" in their home which causes consternation. Thirty-three percent find that one appears over time in a new residence even if they didn't intend for it to do so upon moving in.
Alas, food storage organization rears its head. Twenty-eight percent of lucky folks label their solution as well-organized – good for them. On the flip side, 20% of the respondents claim their storage solution is an unmitigated mess. Somewhere in between is where most of us fall. There's work to be done.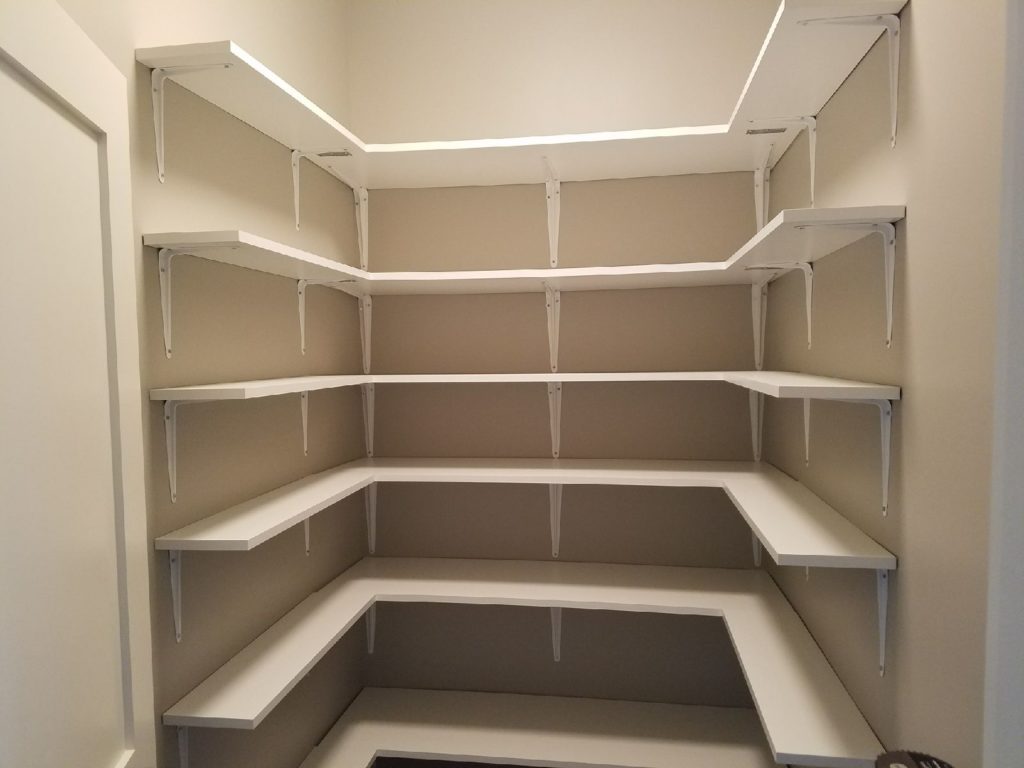 Tips From the Professionals
Now that the cat is out of the bag, what can we do to tackle the spots in our homes that give us trouble? Let us share a few high-level tips from our professionals to help you navigate your way out of the black hole.
Clear out the space – Whether your nemesis is a drawer, a closet, or an entire kitchen, start by decluttering it. There are likely items hiding in there that no longer serve you, others that are past their prime and some that you'll come across that you didn't even know you had. Keep only the most critical as you're working toward simplification here.
Define how you want to use the space – Before you begin to put things back in, take some time to think about your objective for the space – who uses the space, and as a result, who will help you keep it tidy, and how you would like it to function?
Create an organizational how-to – With your objective in mind, look at your space and figure out if decluttering was enough to keep you organized once you put everything back into the space. Or, if you need a "system" of sorts to keep things in line. Ask yourself if things like baskets or bins, individual hooks, and drawers for each member of the family, or customized labels would be helpful. The set-up you choose can be as simple or detailed as you want. The important thing is that it fits with you and those who will be interfacing with it.
Re-load! Have some fun with this step. You've done the hard work and now it's time to put things where they belong. "A place for everything and everything in its place!"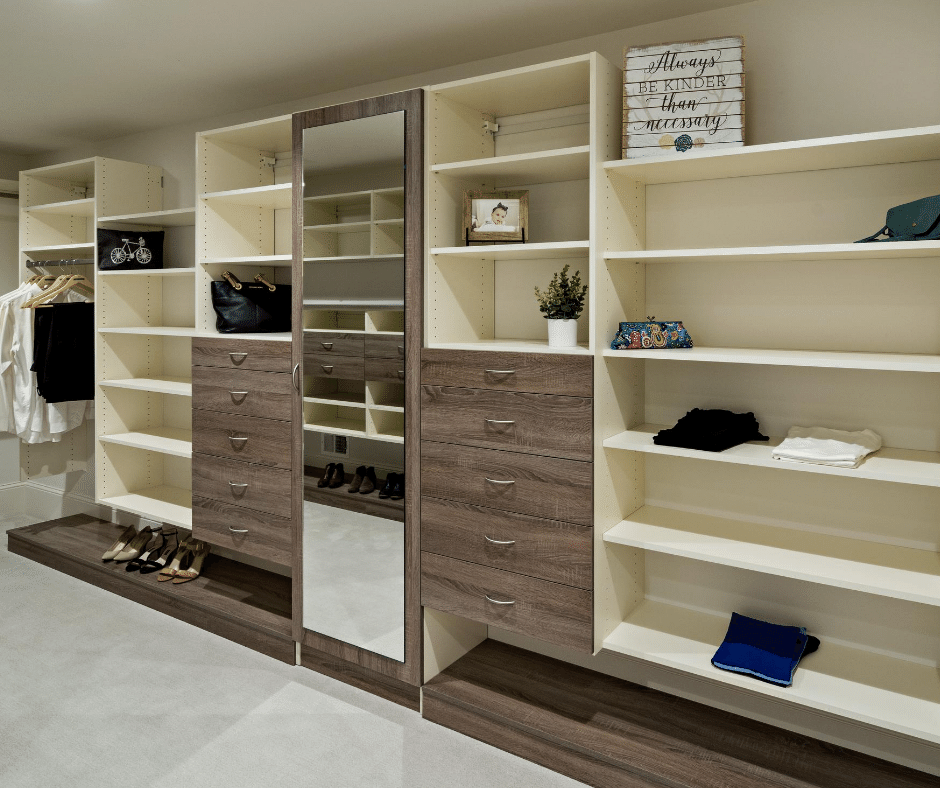 When The Time is Right…
When the energy strikes and you're ready to tackle the black hole in your home, take a run at the aforementioned tips. Know that if you still find yourself in a cluttered environment, Closets for Life, our custom storage & organization team serving the Twin Cities and Western Wisconsin is here as a resource. We've been working in these trouble spots for years and revel in helping our customers live a better life in an organized home.
At Closets for Life, we specialize in organizational solutions for every area of the home, including closets, garages, kitchens, home offices, laundry rooms, pantries, wine cellars, and more. With our experienced locally-owned closet design and installation team, we create customized storage solutions that address your organizational needs. Contact our Twin Cities, Minnesota custom closet design team today to schedule a free in-home consultation.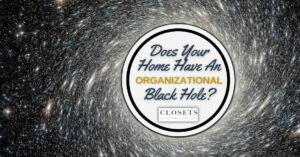 Most of us can admit that we have at least one space within our homes that are nearly impossible to keep organized. No matter how hard we work at it, from week to week we stumble over the same pairs of shoes in the entryway, find it difficult to find our coat in the front […]
CONTINUE READING