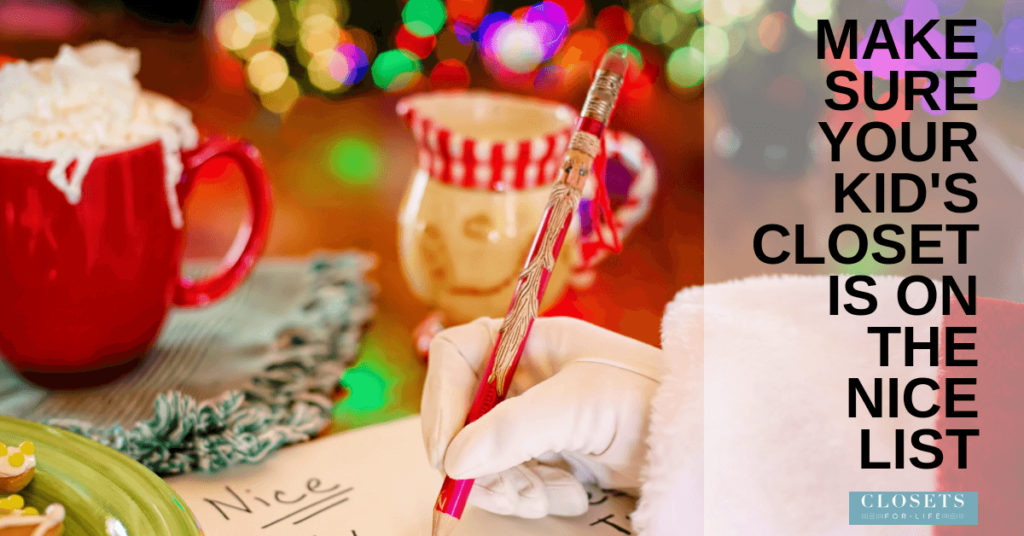 Make Sure Your Kid's Closet is on the Nice List with These 3 Tips

Anyone with kids knows that encouraging them to keep their room organized is an uphill battle.  This can be especially challenging during the holidays when many new toys, clothes and other gifts are coming in, particularly if storage is already tight!  Never fear! Here are 3 tips for ensuring that your kid's closet remains on the top of the 'nice' list with plenty of room for new items.
Out With The Old, In With The New
Many parents use the influx of new gifts as an opportunity to get rid of toys, books, and clothes that are no longer being used.  Why not take it a step further and use it as an opportunity to teach your child about giving back as well?  Have a conversation about helping those in need with your child and help them pick gently used items to donate.  Pass along books to the school library.  Toys can be donated to a battered women's shelter and clothes to a local shelter.  Not only will your child be learning a valuable life lesson, but it will also help open up storage space for new items!
Set Them Up For Organization Success
It's hard for anyone, even adults, to keep things organized without the proper set-up.  For kids, having proper storage support is even more critical for several reasons.  For one, kid's closets are usually smaller than adult closets.  Granted their clothes are smaller as well, but adding a customized closet system comprised of multi-level hanging rods, drawers, and shelves to their closet can be a real game-changer, allowing them to store twice as much in the same space.  A second reason to consider adding a closet system is that it encourages organization.  It all too easy to stack toys (or likely throw them!) into a big open space.  Shelves and drawers, on the other hand, promote the idea that items should be put away in a designated spot. Consider adding bins to shelves to help contain and organize smaller items.
Give Toys a Home To Call Their Own
As parents, we like to see toys stored out of sight. However, for kids, who likely play with items every day this presents a roadblock when it comes time to clean them up.  Instead, why not make toys part of the room's decorations?  A wall of open shelves to display toys allows for easy access (and putting away!) of toys while still giving them a designated home. Not to mention it makes for some fun room décor! If you simply can't stand seeing toys out on shelves, consider open-top bins to collect toys in and store on the shelves as an alternative.  Either way, it'll free up closet and floor space that was previously cluttered with toys making clean-up time more efficient for your child.
Your Minneapolis & St. Paul Kid Closet Organization Resource
Need help devising a plan to help your child get organized?  Call on us to help – after all, we're organization experts! We have experience and expertise designing custom organization systems for every area of the home, including children's closets, master bedroom closet systems, garage cabinets & shelving, kitchen storage, home office storage, wall beds, home wine cellars & racking and more.  Serving the Minneapolis & St. Paul area, we offer free in-home consultations and will follow up our consultation with a free 3D design.  What do you have to lose?  Contact us today!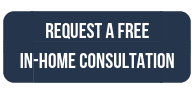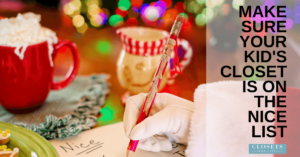 Anyone with kids knows that encouraging them to keep their room organized is an uphill battle.  This can be especially challenging during the holidays when many new toys, clothes and other gifts are coming in, particularly if storage is already tight!  Never fear! Here are 3 tips for ensuring that your kid's closet remains on […]
CONTINUE READING