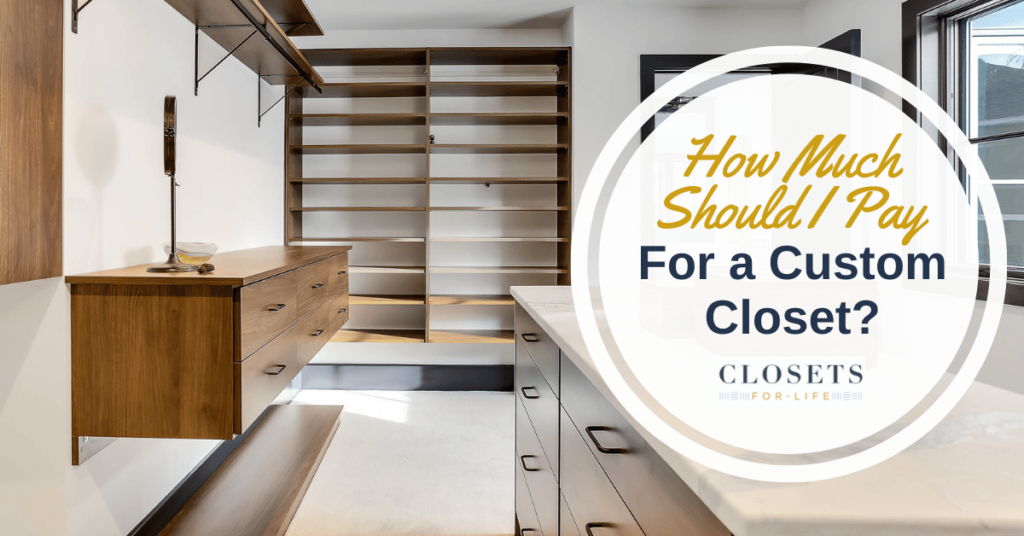 How Much Does a Custom Closet Cost?

You're finally ready to treat yourself to a much-needed closet organization system, but you're not sure how much it will cost.  Whether you envision everything stored behind cabinet doors, a combination of hanging rods and drawers, or a lavish center island with a vanity, you'll be impressed by the features and materials today's closets have!   Here is an overview of what to expect to pay and features you may not want to live without! 
We're Talking Ballpark
Budgeting for a custom closet is easier than you think. According to HomeAdvisor, the average cost of a standard 6′ x 6′ walk-in custom closet is $2,040 nationally.  Another ballpark range by the website Fixr estimates a 10′ x 12′ custom closet to fall in the $2500-$5000+, but it all truly depends on the size, features, finishes, and accessories you want. At Closets for Life, our Minnesota closet design firm has closet designs that can double, even triple, your clothes storage at a price point that fits your budget.
What's Your Type?
The two most common closet types are walk-in and reach-in.  A reach-in closet is the most budget and space-friendly. A walk-in closet cost will vary widely depending on the size, features, and closet cabinetry finishes you choose.  Either way, a customized closet can add to the resale of your home (check out our blog that explains the features that increase the resale value of your custom closet).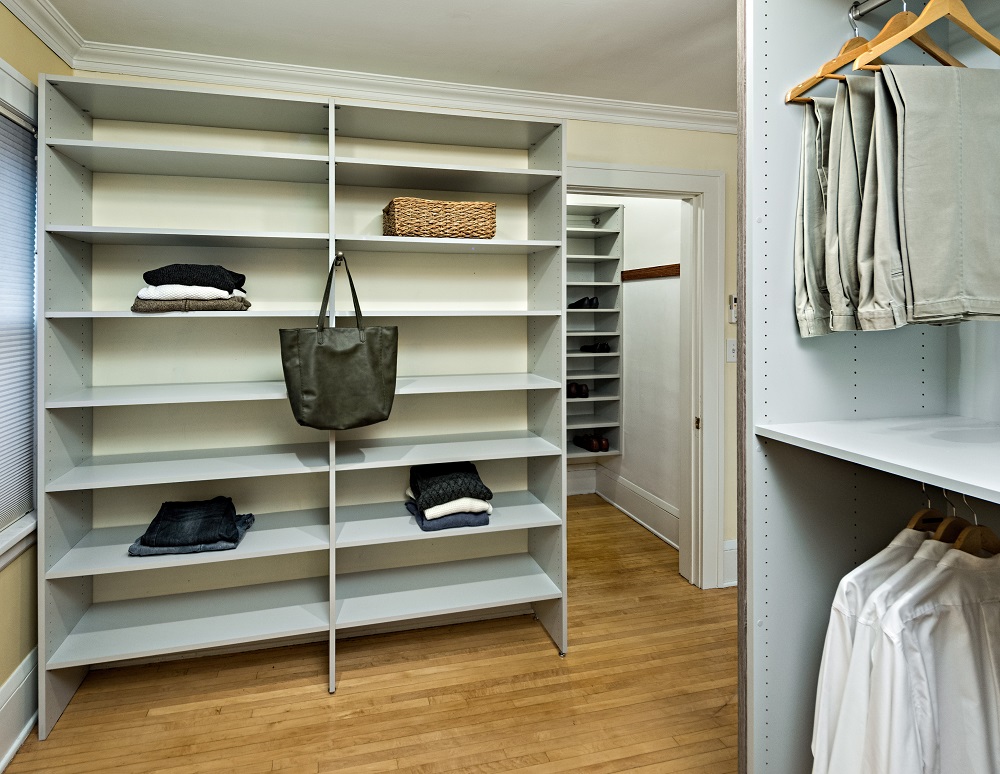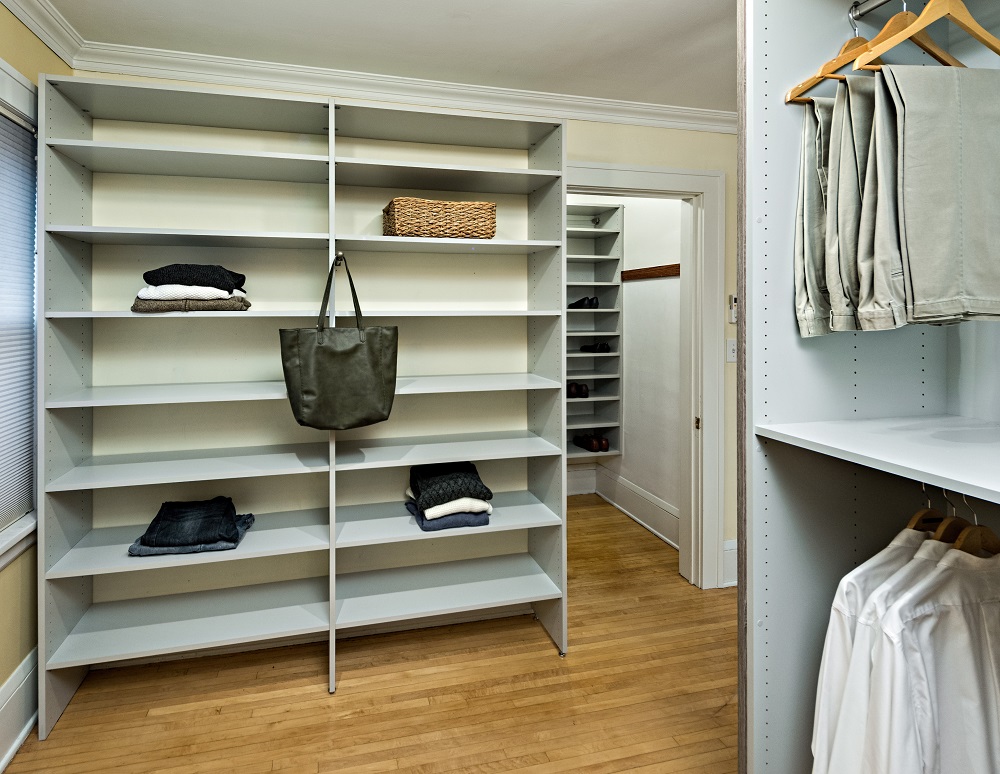 Hanging Out
Hanging rods are often the undervalued 'meat and potatoes' of a closet. They come in different finishes and shapes and can accommodate slanted ceilings and extra high walls. Single, double, and adjustable rod hanging solutions can be customized based on how much and the length of clothing you have.
Bells & Whistles
When it comes to closet accessories, there are many great options, so be sure to work with a closet design professional who can provide you with a customized solution.  Remember, more isn't always better!  Here are a few features that can make looking into your closet a stress-free experience! 
Customized shoe shelves, cubbies, or pull-out drawers
Tie & belt organizers
Jewelry drawer
Hideaway laundry hamper
Fold-down ironing board
Built-in safe
Full-length mirror
Wood finish for shelving, doors, moldings, and trim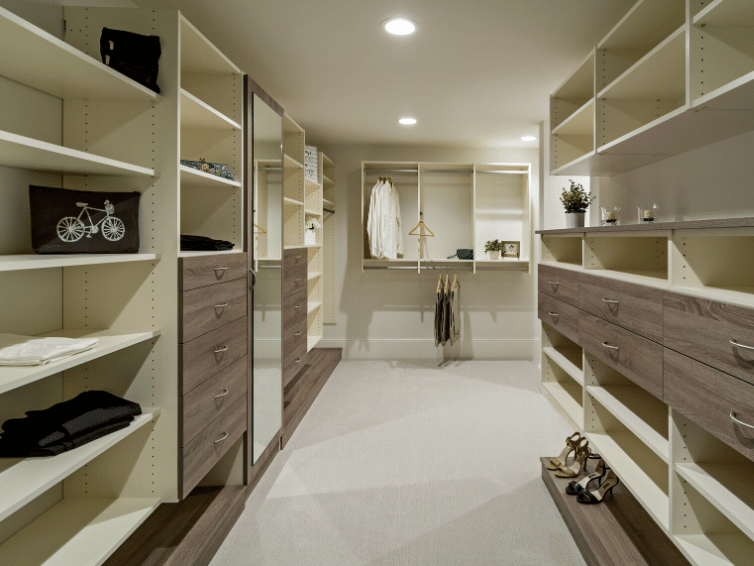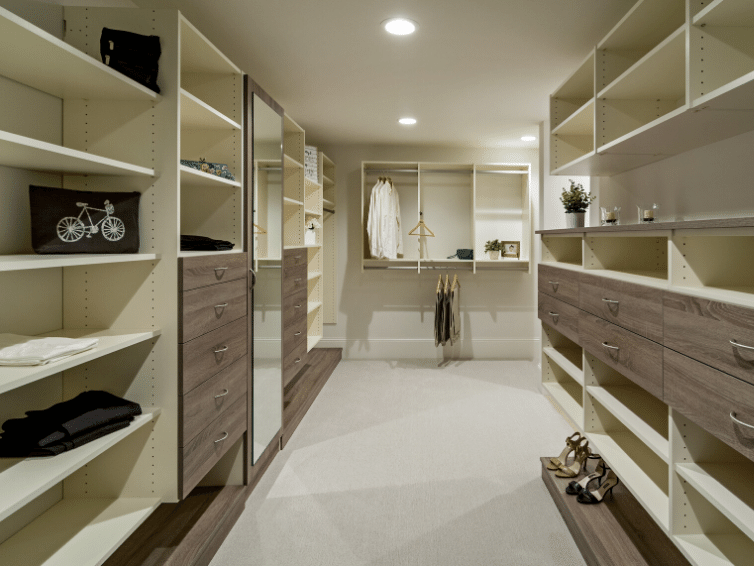 Behind 'Clothes' Doors
Believe it not, the door you select can significantly impact both your closet's functionality and aesthetics!  For example, if you choose to include a lot of pull-out drawers and baskets, a sliding-style door would be perfect.  Match your personal style and closet layout with sliding, bi-fold, mirror, barn, and accordion selections.
Do More, Pay Less
One more tip to consider when budgeting for a custom closet is quantity. If you know that you eventually want to add custom storage to several closets or areas in your home, consider tackling them all at once. Bundling the measuring, delivery, and installation together, versus spread out over multiple trips, reduces the time spent overall, savings that you'll see reflected in the price you ultimately pay. 
Custom Closet Organization For Homeowners In Maplewood, MN, and Beyond
Of course, the BEST way to answer the question 'How much does a custom closet cost?' is to request a free in-home consultation from Closets For Life! Contact our Twin Cities custom closet design team today! We'll come to your home (or meet virtually!) to measure your space and discuss your needs and wants, and then follow up with a proposed design and cost estimate!
At Closets for Life, we specialize in organization solutions for all areas of the home, including garages, kitchens, home offices, laundry rooms, pantries, wine cellars, and more. We approach every closet project with a fresh perspective that is tailored to your needs and aesthetics, from mixing finishes to finding the right layout. Say goodbye to the chaotic, unorganized clutter and hello to a beautifully organized custom closet!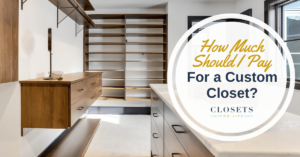 You're finally ready to treat yourself to a much-needed closet organization system, but you're not sure how much it will cost.  Whether you envision everything stored behind cabinet doors, a combination of hanging rods and drawers, or a lavish center island with a vanity, you'll be impressed by the features and materials today's closets have! […]
CONTINUE READING