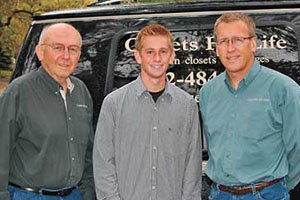 Family Connects Over Closets

To Rick Lyerk, owner of Closets for Life, his business is more than a home-organizing company, it's a way to connect with family. Much of Lyrek's family is involved in the business in some way or another. Lyrek designs and markets all of Closets for Life's cabinets and wine cellars, which are manufactured by Interscapes Inc., a custom-cabinet business owned by his brother, Ron.
Read the full article in the Dakota County Tribune Business Weekly.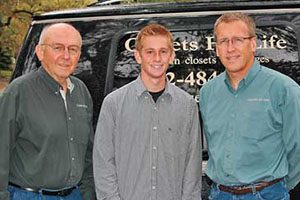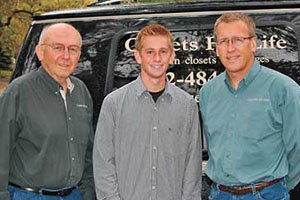 To Rick Lyerk, owner of Closets for Life, his business is more than a home-organizing company, it's a way to connect with family. Much of Lyrek's family is involved in the business in some way or another. Lyrek designs and markets all of Closets for Life's cabinets and wine cellars, which are manufactured by Interscapes […]
CONTINUE READING