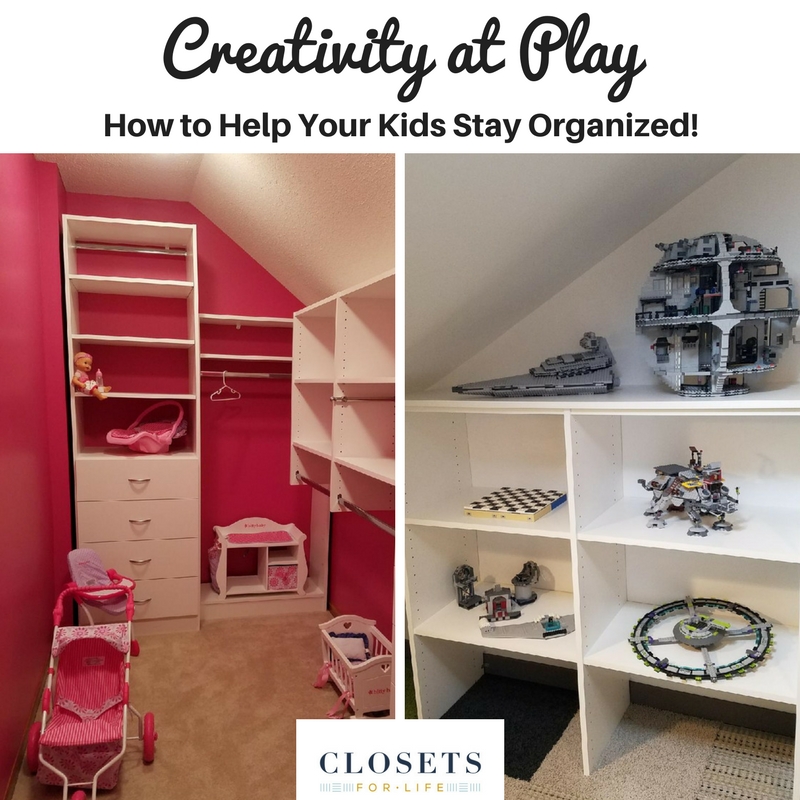 Creativity is at Play in these Children's Room Projects

We recently completed two projects that brought us back to our younger days!   With the majority of our organization projects being related to the adult world (master bedrooms, garage organization, wine cellars, etc), it was a fun opportunity to complete not one, but two, children's room projects in one week.  Custom organization can be a wonderful tool for helping kids keep their toys and clothes organized.  Designed with features such as fixed and adjustable shelves, drawers and hanging bars, these systems can easily grow with your child, providing a return on investment for years to come. Whether your looking to organize your toys or clothing, we can help you design the perfect solution.  Just look at these two projects!
PLAYROOM LEGO ORGANIZATION
Our first children's room project was a playroom organization project.  Our clients came to us with a playroom full of Legos. They wanted us to create a custom organization system that would provide space to both store and display an extensive Star Wars Lego collection.  We created a design with multiple units to accommodate the varied slanted ceiling heights and plenty of open and flexible shelving to hold plastic storage containers and completed Lego sets.   We suspect Corbin, our installer, had more than a bit of fun staging these photos.  Although in his words, assembling custom storage systems is the adult version of building Legos so he gets to have fun everyday!

AMERICAN GIRL DOLL CLOSET
Our second project of the week was a custom closet system for a young girl's room.  Needed for two purposes, to store American Girl items and for storage of the young girl's clothes, we designed this custom closet with versatility in mind. Drawers, hanging bars at multiple heights and adjustable shelving provide ample storage for both toys and clothes and, as the the young girl grows, the system will easily grow with her.  Mixing with the white cabinet finish, these bright pink walls perfectly set the American Girl theme!  Give Closets For Life a call at 952-484-0416 for a free in-home consultation to see how we can help bring organization to your child's playroom, closet or bedroom.
CHILDREN'S CLOSET SYSTEMS
Curious about how we can help your child stay organized?  Contact us today to arrange a free in-home consultation! Still looking for ideas and inspiration? Visit our bedroom closet photo gallery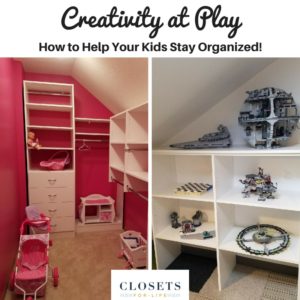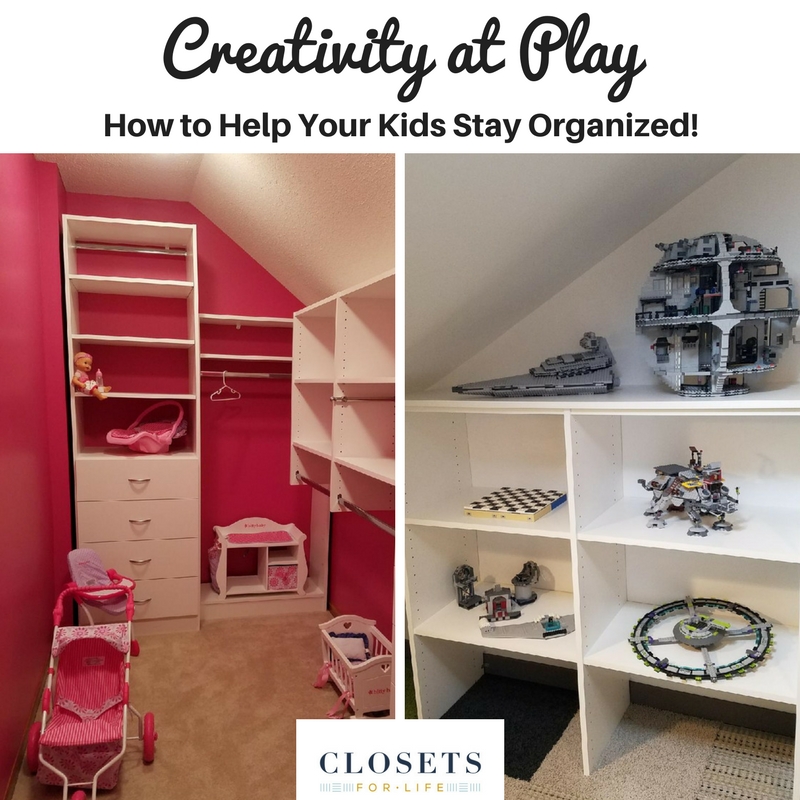 We recently completed two projects that brought us back to our younger days!   With the majority of our organization projects being related to the adult world (master bedrooms, garage organization, wine cellars, etc), it was a fun opportunity to complete not one, but two, children's room projects in one week.  Custom organization can be […]
CONTINUE READING