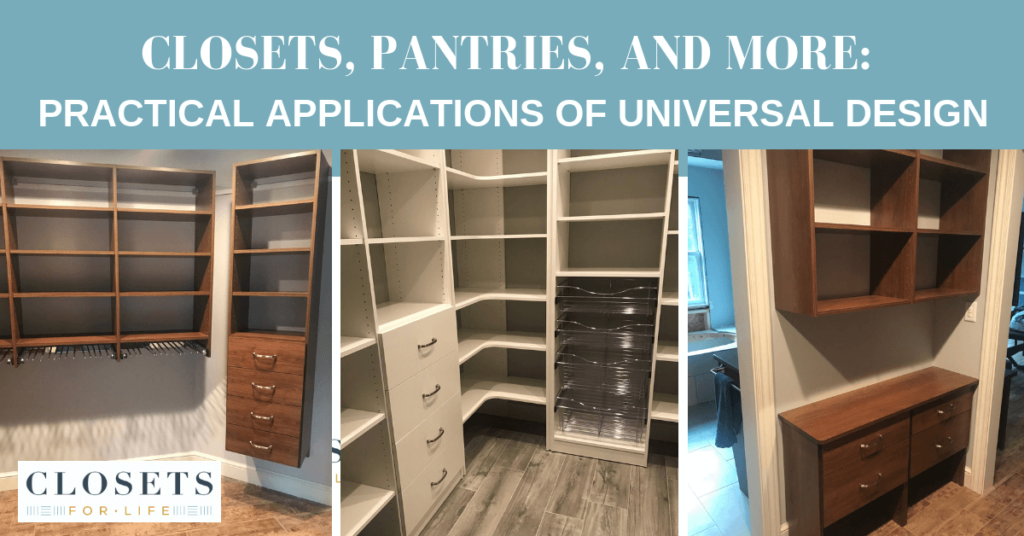 Closets, Pantries, and More: Practical Applications of Universal Design

When you think of "accessibility", what comes to mind?  Sidewalks and ramps? Today, accessibility is about so much more, especially when it comes to designing homes that help us work smarter, not harder. A recent project for a family needing a closet and pantry designed to accommodate their son in a wheelchair raised our awareness of how 'Universal Design' makes life easier…for everyone!
What is Universal Design?
Universal Design is a growing trend where products and spaces are designed to accommodate the widest range of people possible.  Whether you have a disabled family member, small children, limited mobility or a sports injury, it's an issue that can come home to all.  Called 'accessible housing' in the marketplace, Universal Design is about thoughtful placement and material choices that make a home easier to use and navigate, no matter what your age or mobility! And don't think you have to sacrifice aesthetics to make it happen!  Here are some thoughtful ways to incorporate the amazing applicability of Universal Design in your home.
Kitchen
Since kitchens are the focal point of the home, it's just smart design to create a space that everyone can use with ease.  Whether it's the pantry, center island, or microwave, Universal Design features such as oversized hardware, lowered and pull-out shelving, and easily accessible drawers make items easier to access and use – making everyone, with or without mobility limitations, happy!
Closets
User-friendly closets encourage organization so imagine how much easier it is to keep things "in their place" when you incorporate Universal Design!  Even better is that Universal Design features within a closet, like pull down closet rods that are adjustable from 34" to 50" as well as open shelving within reach, makes closets easier to access for everyone, not just those who need it. Pictured below is the closet we designed for the boy in a wheelchair featuring low mounted pant racks, a lower mounted drawer unit, and ample shelving for easy access.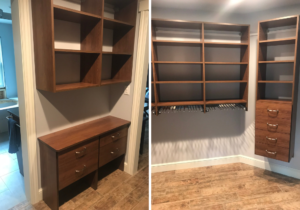 Entryways
Another important and often overlooked area that can benefit from Universal Design is in the entryways throughout your home.  Avoid those inevitable "trips" by having a level entryway, ideally 36" wide, that can accommodate everything from mobility aids to moving furniture to carrying an armful of groceries!
Bathrooms
Bathrooms offer a plethora of Universal Design ideas that provide a safe environment while being aesthetically pleasing.  With more than half of American homes headed by someone at least 50 years old, a bathroom incorporating Universal Design features will also likely give you a solid return on your investment.  Here are some great ways to create a bathroom that is safe, functional and accessible:
Multiple showerheads
Large door and drawer pulls
Walk-in shower
Slip-resistant flooring
Floating vanity
14" to 15" tall toilet
Grab bar that can double as a towel bar
Your Minneapolis & St. Paul Custom Storage and Universal Design Resource
Not sure where to start?  Contact Closets For Life today to arrange a free in-home consultation!  Our company specializes in organization solutions for all areas of the home including kitchens, garages, closets, home offices, laundry rooms, wine cellars and more.  All of our designs are custom manufactured which gives us the flexibility to design a solution that meets your needs and your space. Whether you're interested in incorporating Universal Design features or just have a unique layout or specific requests.  Go ahead  – give us a call today!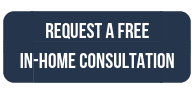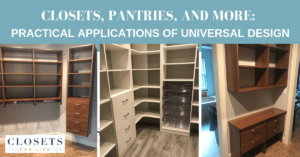 When you think of "accessibility", what comes to mind?  Sidewalks and ramps? Today, accessibility is about so much more, especially when it comes to designing homes that help us work smarter, not harder. A recent project for a family needing a closet and pantry designed to accommodate their son in a wheelchair raised our awareness […]
CONTINUE READING