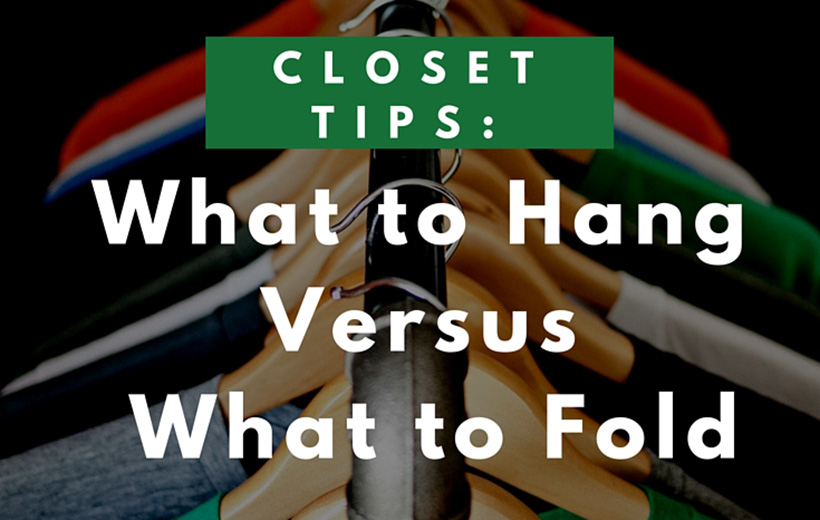 Closet Tips: What to Hang vs. What to Fold

It sounds basic but when trying to get the most from your closet space, determining which clothing items can be folded versus which should be hung can make a big difference. During our in-home consultations, we often find homeowners are focused on hanging space.  However, a good closet designer (such as Closets For Life!) will take into account the type of clothing in your wardrobe. In many cases, drawer or shelving space designed for folded clothing is equally as important as hanging space in a closet design.
Not sure about the best ways to store and organize your clothing items? We've compiled tips from www.stylecaster.com,  www.marthastewart.com, and www.shefinds.com on which items fair best when hung and which clothing items should be folded. Review these tips to find out whether you've been treating your clothes right.
What To Hang…
Jackets, Overcoats and Blazers: These items should be hung in a space with ample clearance underneath. For heavier coats, a curved suit hanger is recommended to better support the weight and help hold the shape.
Dress Pants or Trousers: Hang dress pants or trousers on hanger clips by their waist or hem, or fold them in half and fold them over a hanger. If you opt for the fold and hang option, make sure you use a thicker hanger to prevent creasing and slipping.
Dresses and Skirts: Dresses and skirts should be hung on a hanger. Use hangers with clips for skirts or padded hangers if a dress is made of delicate material. The only exception to this is if the dress or skirt is heavily embellished, in which case the items should be folded as the weight may lead to the items becoming misshapen if hung.
What To Fold…
Sweaters: Hanging sweaters made of any material will cause them to become misshapen.  In addition, sweaters can be folded without causing creases or wrinkles.
T-shirts: Long and short sleeve t-shirts can get stretched out when hung so its best to fold them for storage.
Casual Pants: Casual pants made of heavy materials such as jeans, cords or cargo materials as well as most shorts can be folded without wrinkling.
Bras and Underwear: Other than silk nightgowns which fall under the dress category, undergarments such as bras and underwear should be folded and stored in a drawer.
Looking for More Help? We're your Twin Cities Closet System Expert!
Feeling like your closet is in need of a bigger overhaul?  Closets For Life is a custom organization company serving Minneapolis & St. Paul.  We specialize in closet systems, garage storage solutions, home wine cellars and wine racking and more.  Contact us for a free in-home consultation!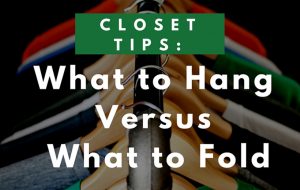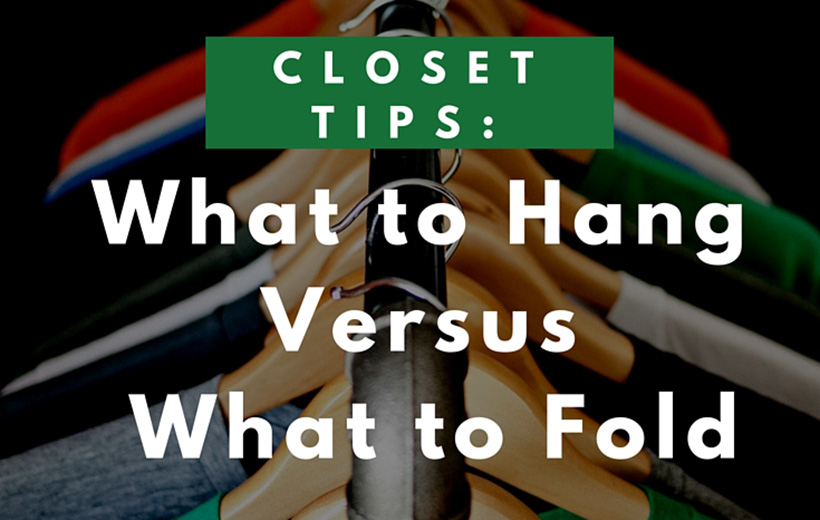 It sounds basic but when trying to get the most from your closet space, determining which clothing items can be folded versus which should be hung can make a big difference. During our in-home consultations, we often find homeowners are focused on hanging space.  However, a good closet designer (such as Closets For Life!) will take into account the type of clothing […]
CONTINUE READING