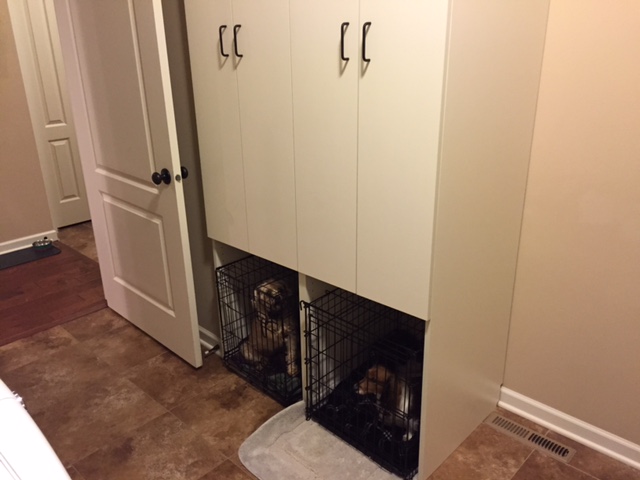 While a dog kennel may be a nice spot for Fido to lounge when owners are away, kennels are not a home décor friendly item.  It is hard to find a space where the kennel is not an eye sore and not interrupting the flow of a home.  However, we have a wonderful solution! 
Built-In Dog Kennel for Fido
We recently completed a mudroom organization system with built in spots for two kennels.   The built in kennel slots are designed with a bit of space to allow air flow (we don't want Fido to get too warm) while keeping the kennels tucked away and out of sight.  Situated under a custom coat cabinet, the mudroom location allows the homeowners to conveniently tuck the puppies away as they are leaving the house.
Love this idea?  Closets For Life is a custom organization company serving Minneapolis & St. Paul.  We offer free in-home consultations and can help design an organization solution that perfectly fits your needs (and your pets!).  Contact Closets For Life today!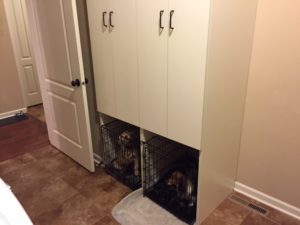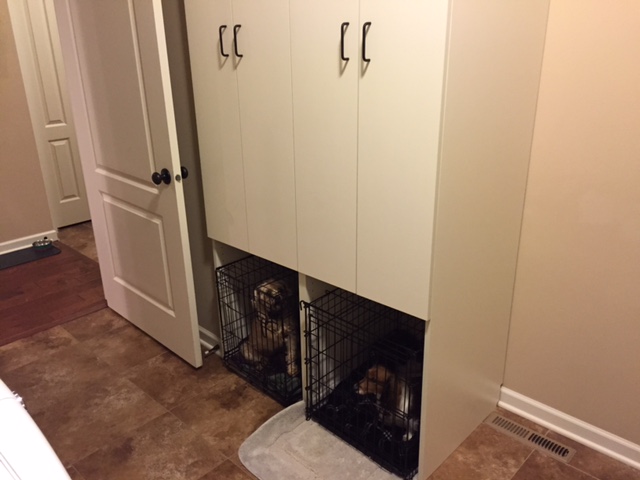 While a dog kennel may be a nice spot for Fido to lounge when owners are away, kennels are not a home décor friendly item.  It is hard to find a space where the kennel is not an eye sore and not interrupting the flow of a home.  However, we have a wonderful solution!  Built-In Dog Kennel […]
CONTINUE READING