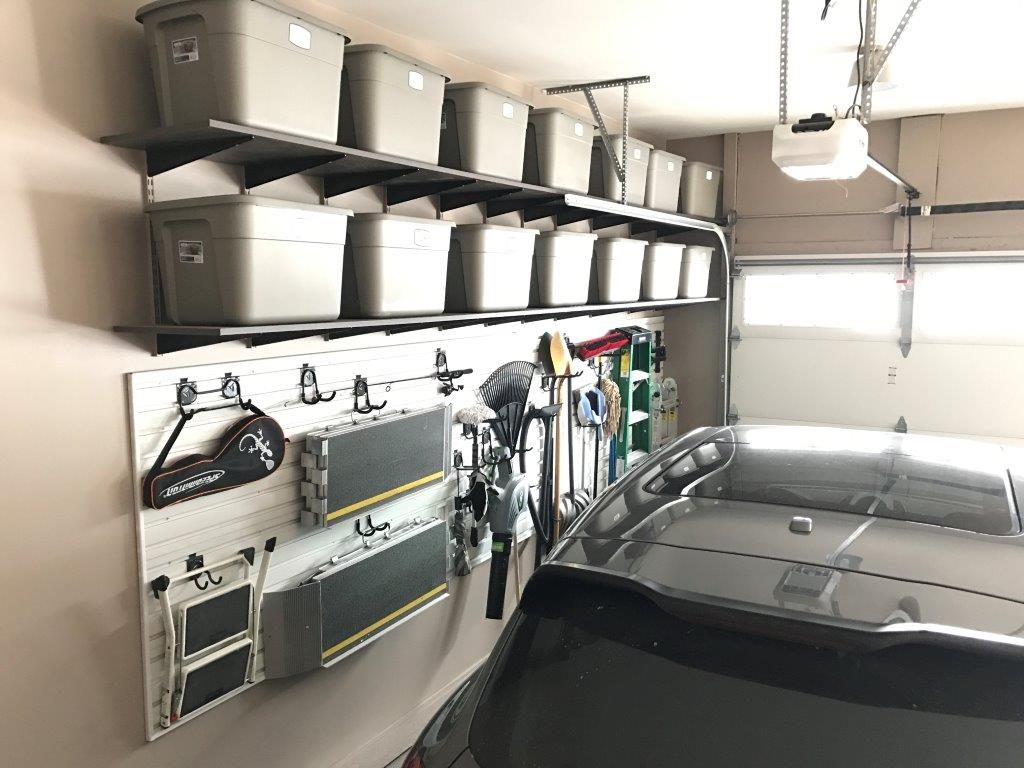 5 Signs You Should Invest In Custom Garage Organization

March 21 marked the first official day of spring.  After a long winter of neglect, what state is your garage in?  If you garage is a mess, it might be time to consider some custom garage organization help. Here are 5 telltale signs you should invest in custom garage organization.
Sign #1 There's no room for your cars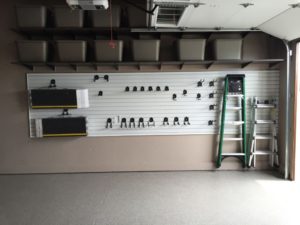 If clutter is preventing you from parking vehicles in your garage then it's time to do something about it.  A thorough cleaning is needed (click here to learn how to spring clean your garage) but to prevent the same thing from happening again, add custom storage to encourage and assist you in keeping your garage organized.
Sign #2 The path from your car door to your house door is extremely narrow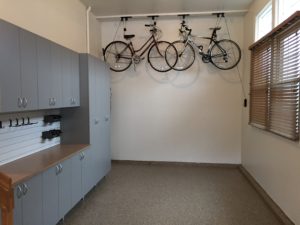 You can park in your garage but walking from your car to the house door requires you to take a big inhale and shimmy sideways.  Clutter along the walls and floor can make for a tight fit once you've parked your cars inside the garage.  Cabinetry mounted on the upper half of garage walls and garage accessories like bike hoists can help keep your garage floor uncluttered and the path from your car to your house navigable.
Sign #3 You can never find the tool you are looking for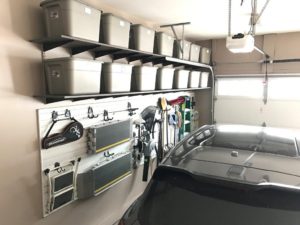 How frustrating is it to go looking for a tool and not be able to find it?  Tools crammed into a tool box or worse, scattered everywhere, can be hard to find.  Why let missing tools prolong household tasks and cause you stress?  Custom tool storage options are available that allow your tools to be in sight, easily accessible and organized.
Sign #4 It's an obstacle course to move around your garage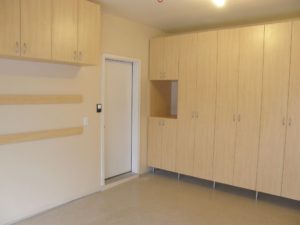 If getting a rake involves a fair amount of weaving, dodging and perhaps even some climbing then it's time to get custom garage storage!  Tall cabinets, wall storage and ceiling storage will open up floor space and keep your garage from becoming an obstacle course.
Sign #5 You're embarrassed of your garage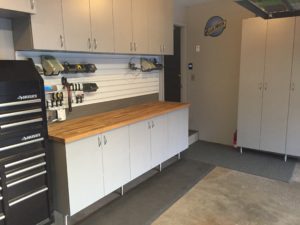 Do you shut your garage door as quickly as possible?  Do you avoid letting people into your garage because of the mess?  It doesn't have to be that way.  Trying to piece together make shift garage storage pieces might limp you along for a while but the benefits on having storage designed to specifically fit your space and your storage needs will save you money in the long run.  What's more, quality custom garage storage will have a positive impact on your home resale value.
Get Ready for Spring with Custom Garage Storage and Cabinets
Ready to see how a custom garage organization can transform your garage? The first step is easy! Contact Closets For Life for a free in-home consultation.  Closets For Life is a custom closet company that works with residential clients as well as designers, builders and architects to create innovative storage solutions for all organizational needs including garages, closets, home offices, pantries, laundry rooms, wine cellars and Murphy beds.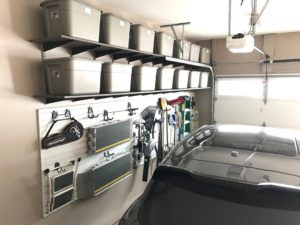 March 21 marked the first official day of spring.  After a long winter of neglect, what state is your garage in?  If you garage is a mess, it might be time to consider some custom garage organization help. Here are 5 telltale signs you should invest in custom garage organization. Sign #1 There's no room […]
CONTINUE READING