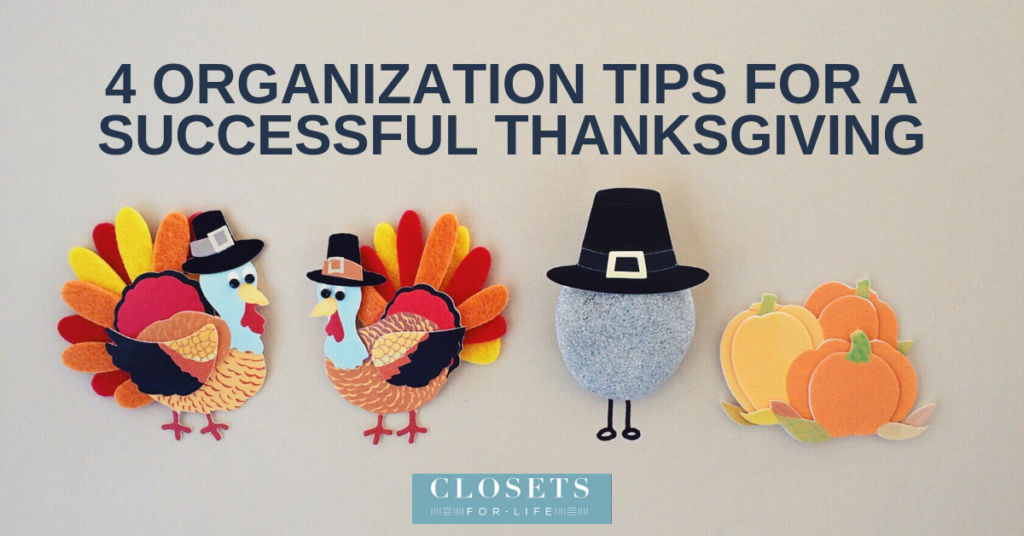 4 Organization Tips for a Successful Thanksgiving

Hosting Thanksgiving?  Coordinating can be a daunting task. But as with anything, good organization is the key to ensuring events go as smoothly as possible.  While cooking isn't our specialty, helping homeowners get organized is.  Therefore, we've compiled 4 organization tips to help you host a successful and stress-free Thanksgiving.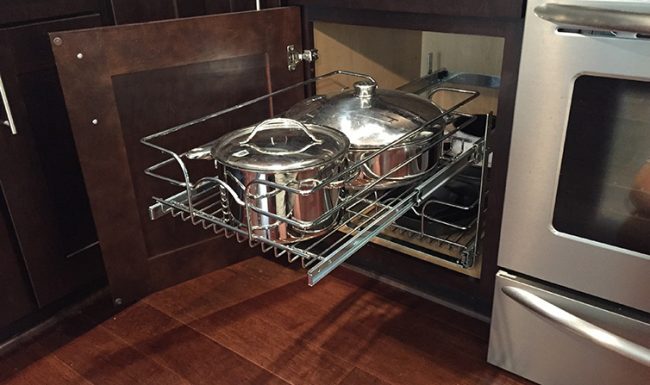 Organize your food and cooking needs: Making multiple dishes?  Review each recipe ingredient list ahead of time to ensure you have everything you need.  You can even go as far as setting the ingredients out on the counter grouped by recipe. Don't forget about having the right cookware and serving dishes as well.  Having a hard time finding ingredients in the depths of your pantry?  It's too late for this Thanksgiving but consider installing pull out shelves in your cabinets.  They're reasonably priced and are a game changer in terms of making items in your cabinets easier to see and reach.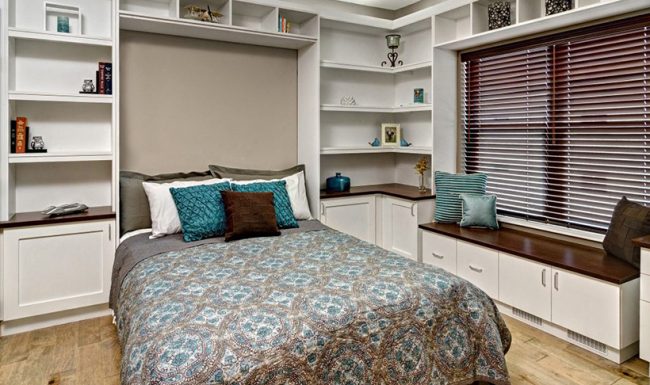 Have a plan for overnight guests: Out of town guests staying overnight? Have a plan for what you plan to do with them. What will they eat (outside of the big meal)? How can they help you prepare (everyone likes to feel useful!)?  Where will they sleep? If you lack a guest room, consider a Murphy Bed.  They can be beautifully integrated into a wall or office unit, providing your guests with a comfortable place to sleep without taking up valuable floor space when not in use.
Don't forget the beverages: With so much focus on the food, it can be easy to gloss over beverage details.  Serving wine? What about the kids?  What about after the meal?  Do you need beverages for watching the football game?  If you happen to have a home wine cellar, this step is a bit easier in that all you need to do is pull wine bottles from your cellar!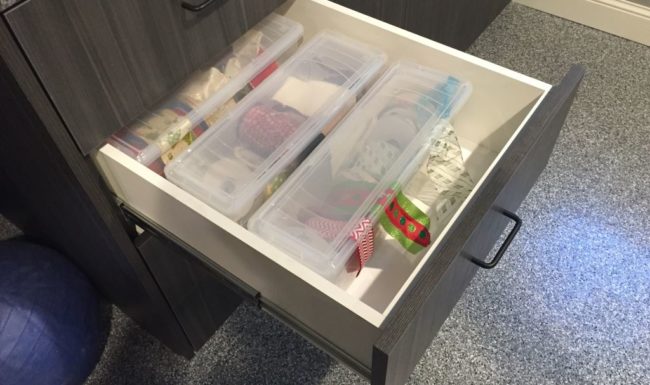 Create reusable centerpieces: Host Thanksgiving every year?  Love a beautiful Thanksgiving table? Consider investing in a timeless, reusable centerpiece and other Thanksgiving decorations that you love.  You'll thank yourself next year!  Don't have the storage space to store decorations?  Consider adding custom organization to an existing storage closet to double or even triple your storage capacity.
YOUR MINNEAPOLIS & ST. PAUL KITCHEN, CLOSET, AND HOME OFFICE CUSTOM STORAGE EXPERT
Want to learn how custom home organization can transform not just the holidays but your life as well?  Click on the button below to request a FREE in-home consultation with Closets For Life. Based in Minneapolis & St. Paul, we design, manufacture and install custom organization systems for closets, garages, home offices, mud rooms, laundry rooms, kitchens, wine cellars and more.  We'll come out to your home to discuss your needs, measure your space and within two days of our visit, follow up with a 3D CAD design of our proposed layout. All free of charge! Once finalized, our custom designs are manufactured locally and typically installed in just two weeks.  What do you have to lose?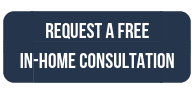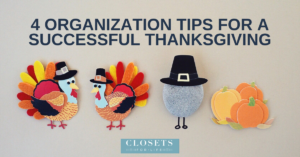 Hosting Thanksgiving?  Coordinating can be a daunting task. But as with anything, good organization is the key to ensuring events go as smoothly as possible.  While cooking isn't our specialty, helping homeowners get organized is.  Therefore, we've compiled 4 organization tips to help you host a successful and stress-free Thanksgiving. Organize your food and cooking […]
CONTINUE READING