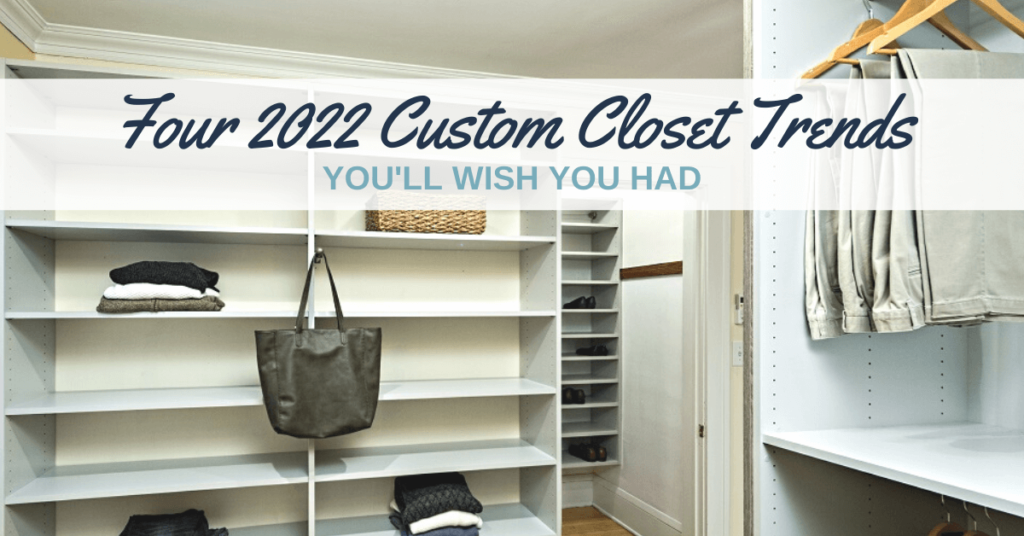 Four 2022 Custom Closet Trends You'll Wish You Had

Spring is here, bringing fresh and new things, just like the four custom walk-in closet trends for 2022 we're excited to share! Don't worry, these aren't trends that will be here today and gone tomorrow! Since we know a thing or two about closets, we factored in design, function, and aesthetics into our list! If you're planning to remodel or update your walk-in closet, contact us at Closets For Life or check out our photo gallery for walk-in closet ideas and inspiration.
Next Level Individuality
Fashion evolves throughout the years, and so should your closet. Custom walk-in closets offer the perfect opportunity to individualize the features and finishes to your taste. Let your closet reflect who you are and how you live. Ask yourself the following questions. We promise that your answers will help guide you through creating your dream closet!
What challenges does my current closet have in terms of function and flow?
What are the top 3 things my walk-in closet is lacking?
What closet accessories would enhance the organization of my belongings?
Do the hardware and lighting reflect my style?
Accessorize
Most people think of walk-in closets as shelves, drawers, and rods but the real show-stealer of 2022 is the accessories!  Closet accessories take care of your items, keeping them intact and easy to find. Trays and dividers for jewelry, lingerie, belts, and sunglasses can be a life-saver! Other built-in accessories that come to the rescue include retractable valet rods, slanted shoe and pant racks, and a pull-out ironing board.


Multi-Purpose
If there's one thing homeowners have learned from the last two years, it's what they need more or less of! Purposeful use of our spaces is hot for 2022. Gone are the days of walk-in closet design only being for storage. Here are the latest trends in getting so much more out of your closet!
Install a reading nook or make-up station
Add a multi-purpose desk as a secondary or backup office
Create a hub such as an island for sorting, folding, and ironing clothes
A media station for smart TVs, charging stations, and other "smart" gadgets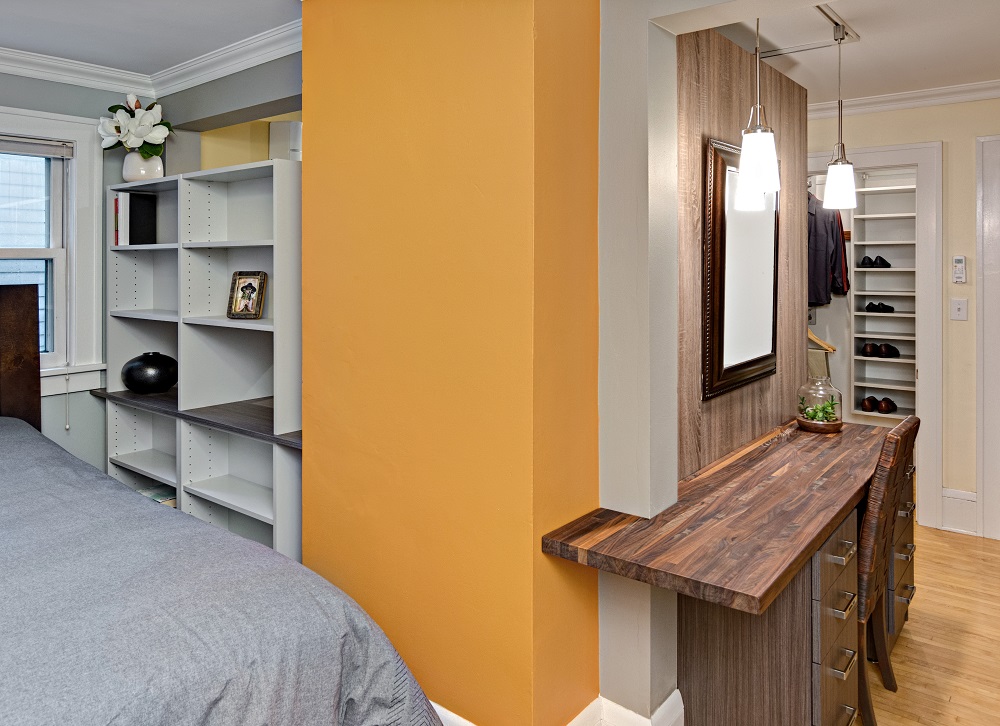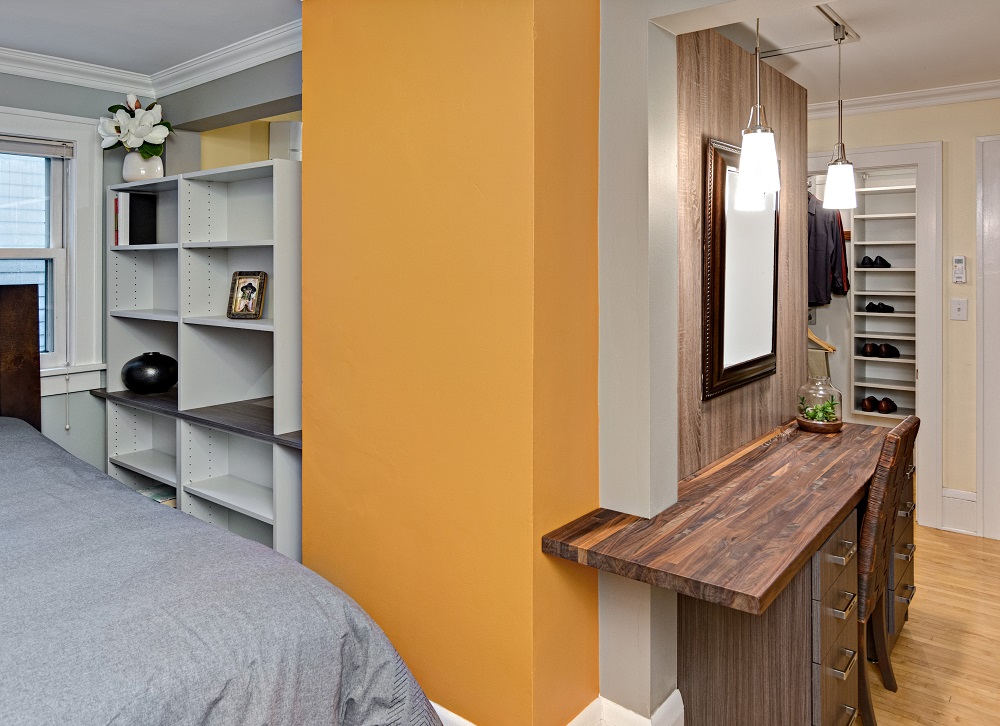 ==> Learn how we transformed the owner's suite bedroom of our client's 100-year old Spanish colonial Minneapolis home into a multi-functional walk-in closet space.
Lighting
Lighting is in every walk-in closet. However, it is one of the most innovative industries worth keeping up with, and in 2022, there are even more options! Whether vertical, strip, panels or horizontal, the advancements and varieties of LED lighting are endless. They can attach to the ceiling, around mirrors, under shelves, and along the floor to create drama, style, and increased illumination. Let spring inspire you to update and add a statement light fixture. At our Twin Cities custom closet company, we can help you navigate and select the best lighting option that properly illuminates your closet!
Pro Tip: You should place your overhead light between you and your clothing otherwise, it will cast a shadow onto your items.
CUSTOM WALK-IN CLOSET ORGANIZATION FOR HOMEOWNERS IN SHOREVIEW, MN, AND BEYOND
If any or all of these 2022 walk-in closet trends look good to you, we're here to help! At Closets for Life, we specialize in organization solutions for all areas of the home, including garages, kitchens, home offices, laundry rooms, pantries, wine cellars, and more. We approach every closet project with a fresh perspective tailored to you. For more examples of beautiful custom closets visit our walk-in closet photo gallery. We'll come to your Shoreview, MN or Twin Cities home (or meet virtually!) to measure your space and discuss your needs and wants. Contact us today to schedule a free consultation.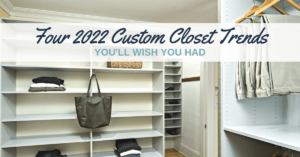 Spring is here, bringing fresh and new things, just like the four custom walk-in closet trends for 2022 we're excited to share! Don't worry, these aren't trends that will be here today and gone tomorrow! Since we know a thing or two about closets, we factored in design, function, and aesthetics into our list! If […]
CONTINUE READING