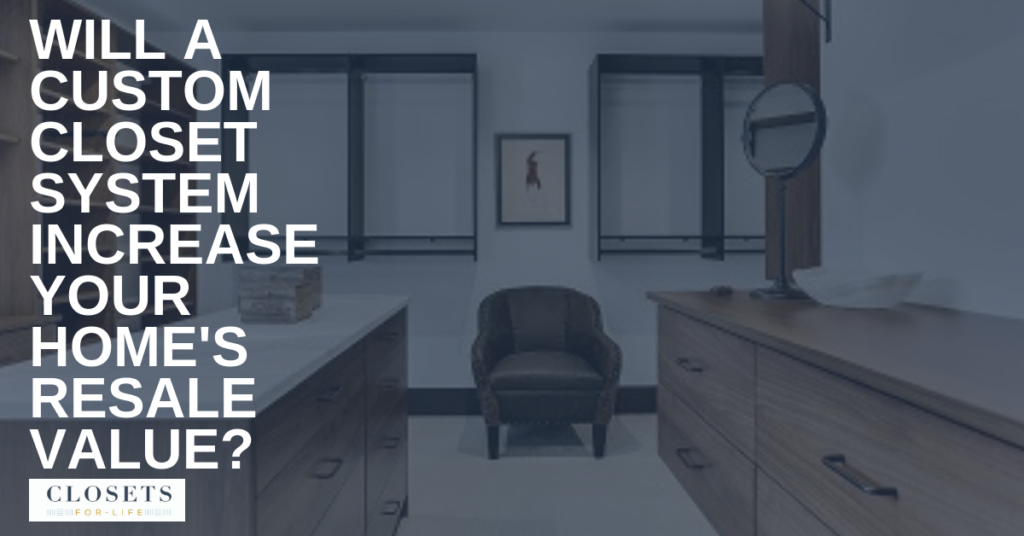 Will a Custom Closet System Increase Your Home's Resale Value?

We recently re-connected with a client of ours for whom we designed and installed a custom walk-in closet system.  He had recently put his home on the market and he commented to us that the walk-in closet had been one of the big selling points of the home.
Closet System Return on Investment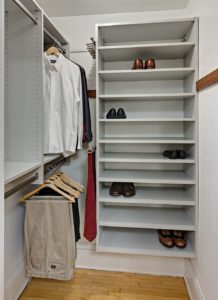 Questions about the return on investment of a custom closet are something we hear often.   The short answer is that your investment in a quality custom closet system will have a positive impact on the resale value of your home, in terms of both the perceived value of your home and the actual selling cost.  Purchasers will pay more for a home with more storage and the sense of more space.
The long answer is that the amount you recoup from your investment custom closet organization will vary depending on several factors.  According to 2017 Remodeling Impact Report by Qualified Remodeler magazine, the average ROI on a custom closet project is 53%, with the average project cost being $3,750. Both the cost and the return can vary depending on the size of your closet, the features and what extras you incorporate such as a closet island, pull out drawers and hampers, etc.
In addition, according to this Forbes article on 13 Surprising Extras That Add Value to Homes, the extra bump provided by a customized closet system can help your home sell faster in a competitive market.  The added storage in a walk-in closet conveys a feeling of ample space and is considered a highly desirable trait (see this USA Today article on the 11 Home Features Buyers Will Pay Extra For).  As an added bonus, a clean and well-organized closet gives the impression that the owners take great pride in and proper care of their home.  Finally, beyond all these resale related reasons, you simply can't discount the value of organization and enjoyment you will get from adding custom storage to your bedroom closet.
Guest Room Conversion – Not All Bad
You may have heard the advice that you shouldn't convert a bedroom into a walk-in closet (since it decreases your total number of bedrooms). However, in the right conditions, this can be a very attractive option in terms of resale. This is especially true if the existing closets in your master bedroom are reach-in, rather than walk-in, and your home has 4+ bedrooms.  The project referenced in our client story above as being a big selling point of the home was actually an adjoining spare bedroom that we converted into a walk-in closet and laundry space.   You can learn more about the specifics of this room-transforming walk-in closet project in a previous blog post.
Added Storage A Great Investment Anywhere in Your Home
If you're wondering about additional ways to add value to your home, consider storage improvements to other areas of your home.  According to 10 Ways to Boost Your Home's Resale Value on Houzz.com, adding built-in shelving or cabinets in halls, garages, home office, mudroom, laundry or anywhere will positively impact your home's resale value and desirability.
YOUR MINNEAPOLIS & ST. PAUL GARAGE, CLOSET, AND HOME OFFICE CUSTOM STORAGE EXPERT
Want to learn how custom organization can transform your closet and increase your home's resale value?  Click on the button below to request a FREE in-home consultation with Closets For Life. Based in Minneapolis & St. Paul, we design, manufacture and install custom organization systems for closets, garages, home offices, mud rooms, laundry rooms, kitchens, wine cellars and more.  We'll come out to your home to discuss your needs, measure your space and within two days of our visit, follow up with a 3D CAD design of our proposed layout. All free of charge! Once finalized, our custom designs are manufactured locally and typically installed in just two weeks.  What do you have to lose?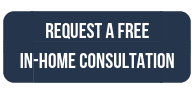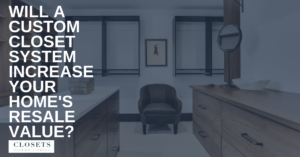 We recently re-connected with a client of ours for whom we designed and installed a custom walk-in closet system.  He had recently put his home on the market and he commented to us that the walk-in closet had been one of the big selling points of the home. Closet System Return on Investment Questions about […]
CONTINUE READING