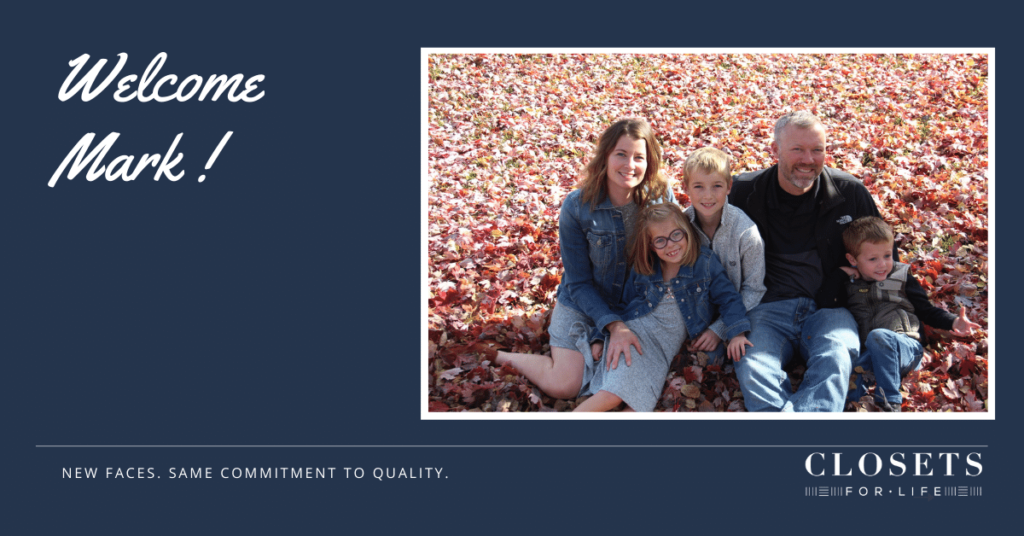 Welcome, Mark! New Faces, Same Commitment to Quality.

The holiday season is a time of joy and gratitude, which is how we feel about introducing Mark, the new owner of Closets for Life!  Mark's passion for quality service, local ownership, and upholding the high standard that Closets for Life is known for made him an ideal fit to take over from company founder, Rick Lyrek.  Mark was drawn to the incredibly high standards of quality and integrity that Closets for Life has established over the years and wanted to be a part of its continued success to our local community.
How Mark Connected with Closets For Life
Mark brings 15 years of experience in building and designing. His dream was to find a company where he could tap into this experience while interacting with people, something he didn't get to do often in his previous job. Working with people to design and create something functional and beautiful brings him endless satisfaction.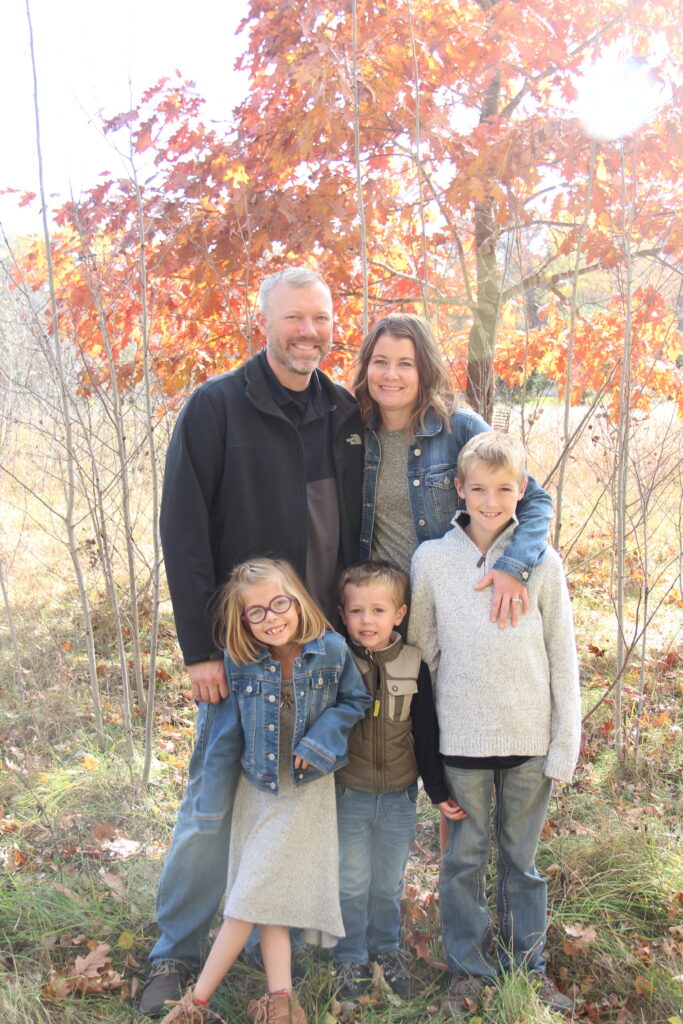 Closets For Life owners, Mark & Katie Osegard
Background
Mark grew up in Durand, Wisconsin, and attended college at UW-Stout. Married to Katie, who is co-owner of Closets For Life and handles the business administration aspects of the business; they have three kids, ages 4, 7, and 9 years old.
Interesting Facts
As a former programmer, Mark is very tech-savvy but he says the computers were never as happy as homeowners enjoying all of the amazing features of their custom closet!
Mark's Favorite Part About Owning Closets For Life
Whether finding the proper storage through thoughtful design or creative solutions for tricky spaces, there's nothing better to Mark than seeing how happy clients are with their new space! He also enjoys working with the fantastic array of finishes and seeing how transformative they can be to a room.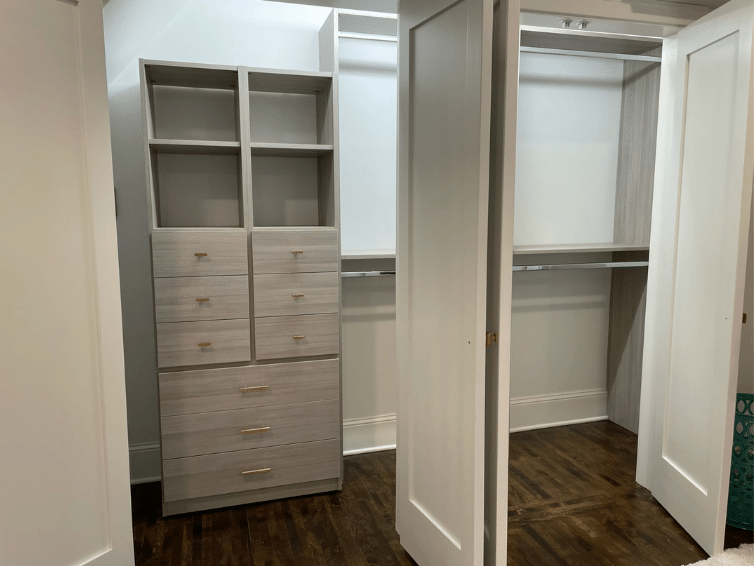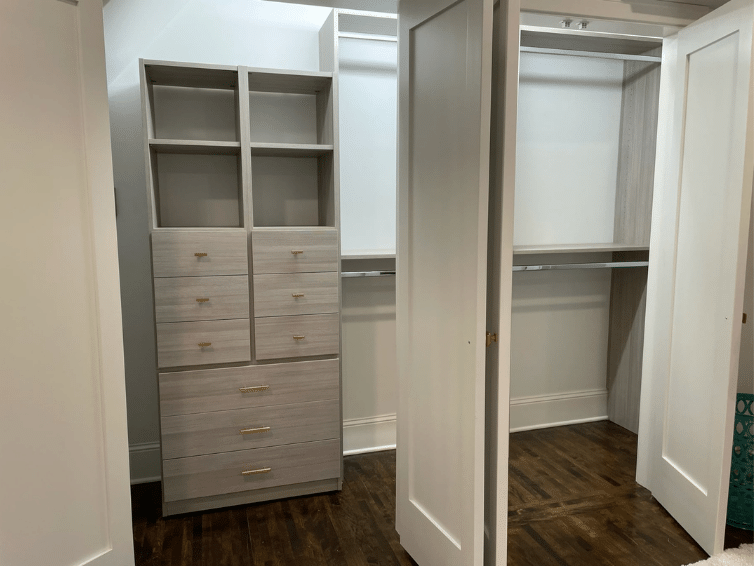 See the full portfolio of closet cabinetry colors, textures and styles offered by our Twin Cities closet company
In His Freetime
As an avid lover of the outdoors, Mark enjoys spending time with his family camping. He's enjoyed many fun trips, from Texas beaches to Yellowstone National Park to local campgrounds like the Rice Creek Chain of Lakes Reserve, where you'd never know you're in the city (ask him, he'd love to tell you about it!)
How to Reach Mark
Interested in adding custom organization to your home? Reach out to Mark and the team at Closets For Life! You can reach Mark at mark@closetsforlife.com or at 952-484-0416.
Custom Closet Organization For Homeowners In St. Paul, Minneapolis and Beyond
Say goodbye to the chaotic, unorganized clutter and hello to a beautifully organized custom closet!  At Closets for Life, we specialize in organization solutions for all areas of the home, including closets, garages, kitchens, home offices, laundry rooms, pantries, wine cellars, and more.  We approach every Twin Cities custom closet project with a fresh perspective tailored to you, from mixing finishes to finding the right layout to perfectly match your needs.  We'll come to your home (or meet virtually!) to measure your space and discuss your needs and wants.  Contact us today to schedule a free in-home consultation.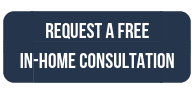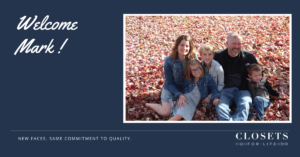 The holiday season is a time of joy and gratitude, which is how we feel about introducing Mark, the new owner of Closets for Life!  Mark's passion for quality service, local ownership, and upholding the high standard that Closets for Life is known for made him an ideal fit to take over from company founder, […]
CONTINUE READING