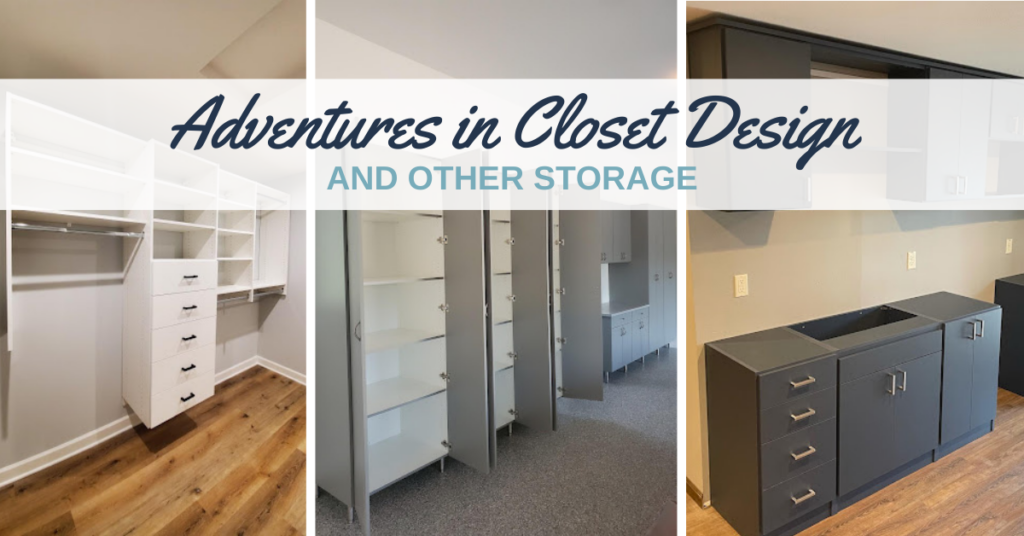 Adventures in Closet Design and Other Storage

Spring has kept us busy helping clients with various projects, so we thought it would be fun to highlight some of our favorite spaces! From garages to basements, we've had the pleasure of applying our organizational design experience to create personalized solutions that reflect our client's styles and unique needs. Whether you're looking for ideas for an upcoming project or don't know where to start, you'll want to check these out! When inspiration hits, our custom organization design team is ready to help!
Walk-In Closet #1
Go big or go home is what we did with this homeowner's walk-in closet! These busy homeowners struggled with finding their clothes and accessories and desperately wanted an organizational system. We took this dark and chaotic closet and transformed it into a customized space that gives them back their morning! Our clients can now find everything at a glance thanks to these organizational gems: 
Ample upper and lower hanging space

Abundant shelving, from tall shelves for boots and hats to small shelves for t-shirts, ties, and shoes  

Drawers in multiple sizes and depths 

Accessories such as drawer dividers, jewelry trays, and a hideaway hamper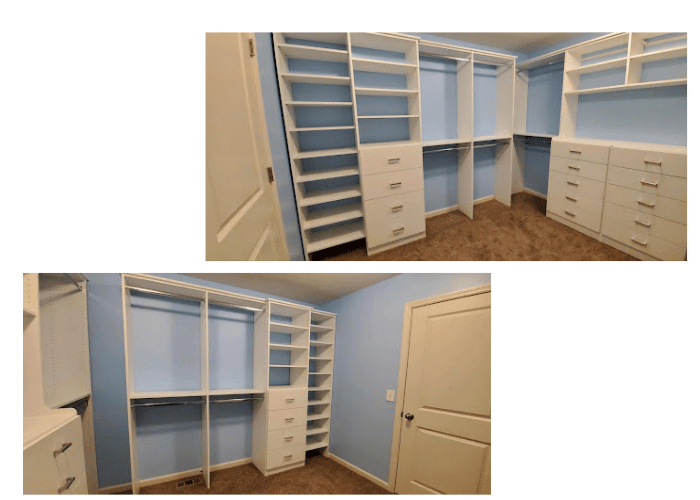 Mudroom
Your mudroom is the first and last room you see, making it perfect for clutter to accumulate! We were tasked with conquering the chaos while finding space our client didn't think they had by transforming this underutilized mudroom into a functional and beautiful space. Mudrooms serve many purposes, so we installed adjustable, custom storage cabinetry, shelving, drawers, ample counter space, and pull-out garbage. The project was topped off with a timeless yet fun floor tile.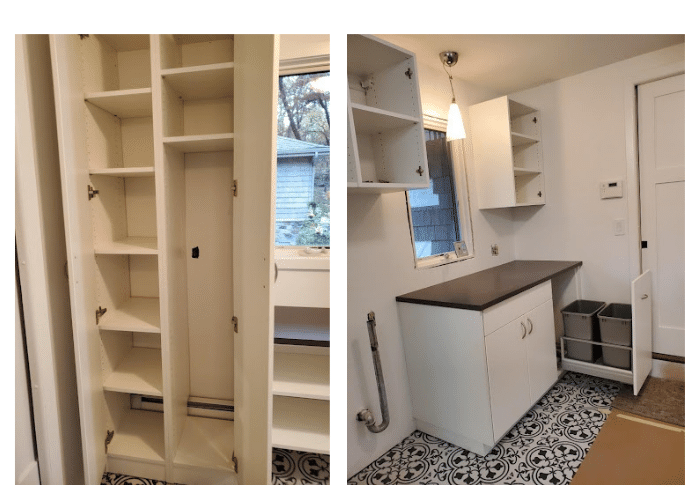 Garage
Our clients were absolutely thrilled with how we executed their "wish list" in this garage! We took advantage of the most significant space in the home, starting from the ground up with slip-resistant, easy-to-clean flooring to the tall, easily adjustable Gladiator Garage Organization GearTracks® system. Custom silver frost built-in cabinets and drawers provide the perfect storage for tools, sporting gear, and lawn equipment with room to spare! Check out our Guide to Garage Zone Organization blog for more detailed garage tips and suggestions.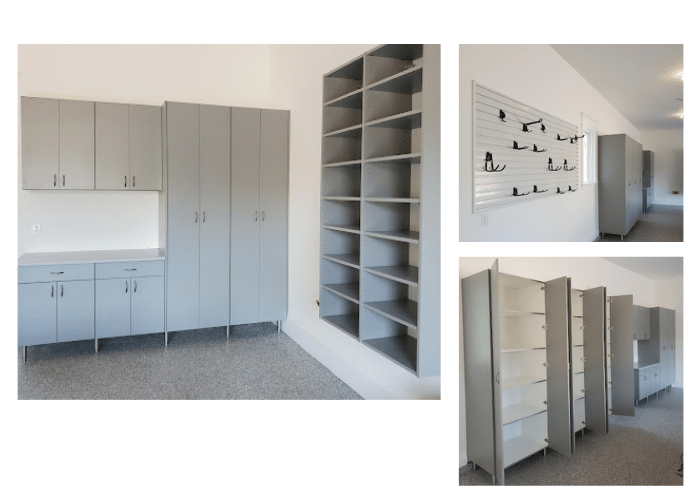 Walk-In Closet #2
A large walk-in closet with an odd configuration, challenge accepted! We maximized the space with customized shelving, low and high hanging spaces, and staggered drawers. Our clients loved how the clean, white finish complimented the warm and beautiful flooring, and not a single inch of space was wasted! It was rewarding to see our design brought to life with top-notch materials, accessories, and recessed lighting.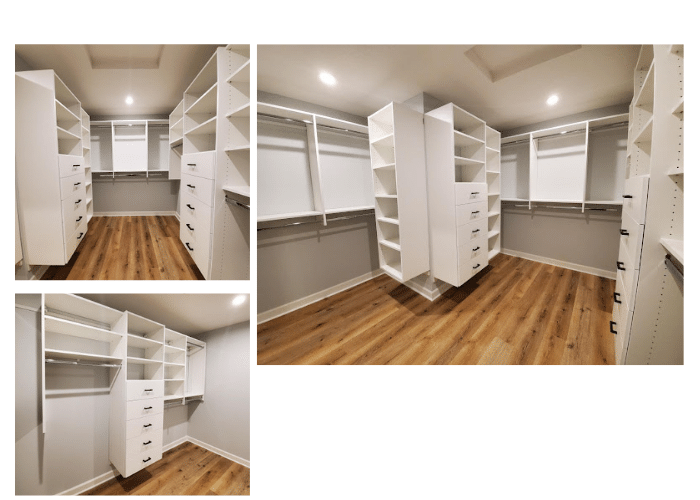 Basement
Home organization is the name of our game, so when this client wanted to add a wet bar to their basement, we jumped right in! For families that love to entertain, a wet bar helps make their home a destination for friends and family. With a small space to work with, we chose clean lines with sleek carbon steel handles that contrasted perfectly with the deep sapphire cabinetry. Not a square foot went to waste, and memories are being made!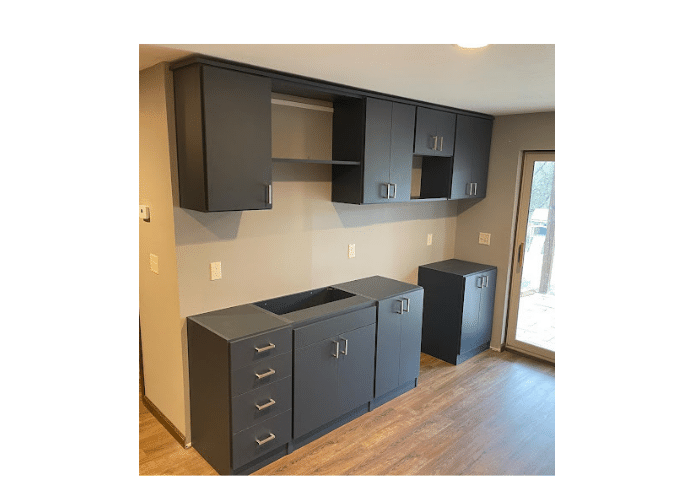 Custom Closet Design for Homeowners in Woodbury, MN, & Beyond
The possibilities are endless when it comes to organizational solutions for your home! At Closets for Life, we specialize in all areas of the home, including closets, garages, kitchens, home offices, laundry rooms, pantries, wine cellars, and more. We approach every project with a fresh perspective tailored specifically to your lifestyle. From mixing finishes to finding the right layout to perfectly match your needs. We'll come to your home (or meet virtually!) to measure your space and discuss your needs and wants. Contact our Minnesota custom closet design team today to schedule a free in-home consultation.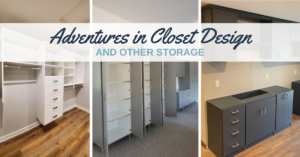 Spring has kept us busy helping clients with various projects, so we thought it would be fun to highlight some of our favorite spaces! From garages to basements, we've had the pleasure of applying our organizational design experience to create personalized solutions that reflect our client's styles and unique needs. Whether you're looking for ideas […]
CONTINUE READING