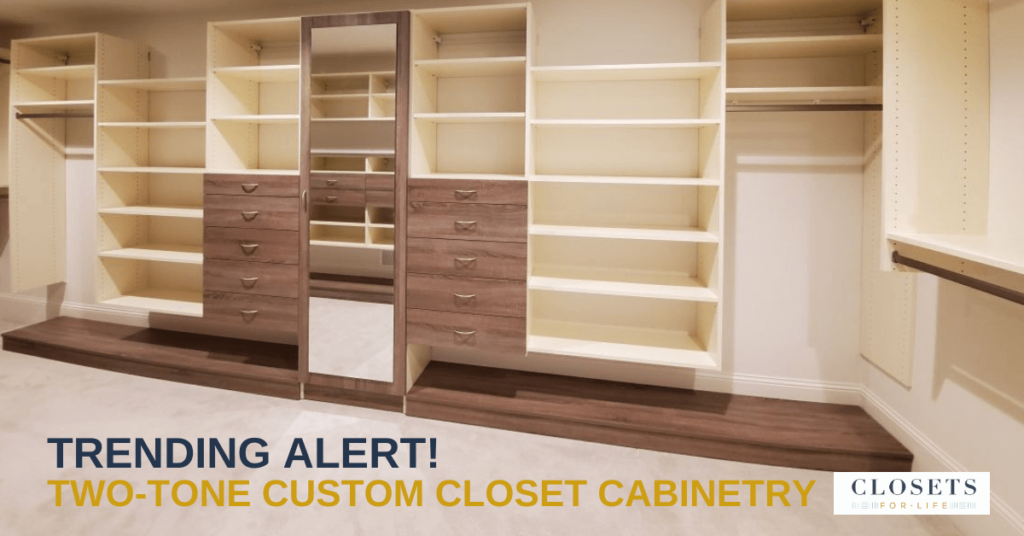 Looking to add a distinctively modern feel to your custom closet? Consider incorporating a hot trend in closet design right now, two-tone cabinetry and mixed finishes.  The reasons behind this trend's gaining popularity are many but we'll save you the extra reading today and just dive into our favorites!
A Modern Vibe
While it may be hard to imagine that a closet can possess any kind of 'vibe', embracing mixed finishes brings a decidedly modern feel to a closet space.   Mixing not only color, but finish as well, adds interest and highlights the clean lines and minimalistic feel that encapsulate a modern design.  Of course, cabinet hardware should never be an afterthought! The brushed nickel hardware featured below plays beautifully with the mix of cream and wood finish cabinetry. And don't even get us started on this amazingly cool mirror door hiding a host of shelf storage behind it!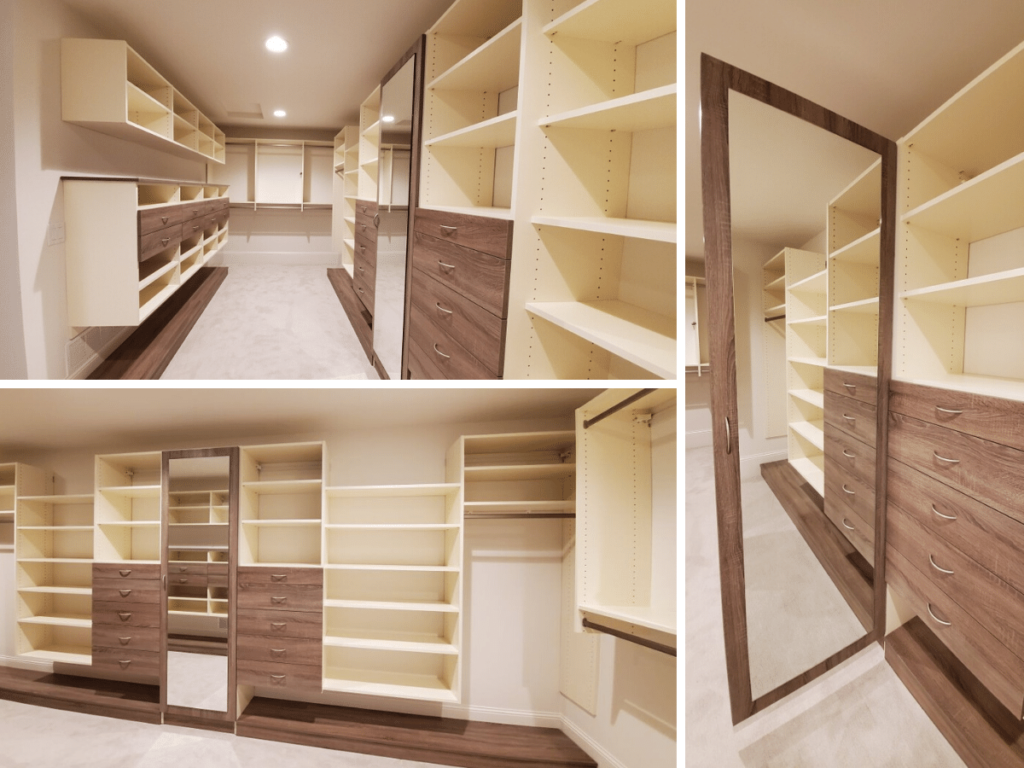 Don't be fooled into thinking it's just walk-in closets that get to have all the fun with this trend! Homeowners with reach-in closets using two-tone cabinetry add an element of 'je ne sais quoi' to their closet design!
Feels Like Home
Sure, a closet is just somewhere to store your clothes but what if your closet could feel like an extension of your home? Somewhere that soothingly invites you to step in and relax?  Another big reason behind the popularity of mixing closet cabinetry colors and finishes is that it lends the cabinetry a more furniture-like feel.  Rather than a backdrop, the cabinetry moves into the forefront, acting as furniture does to influence the design and feel of the space to create a closet space that feels more like a room and less like…..well, a closet!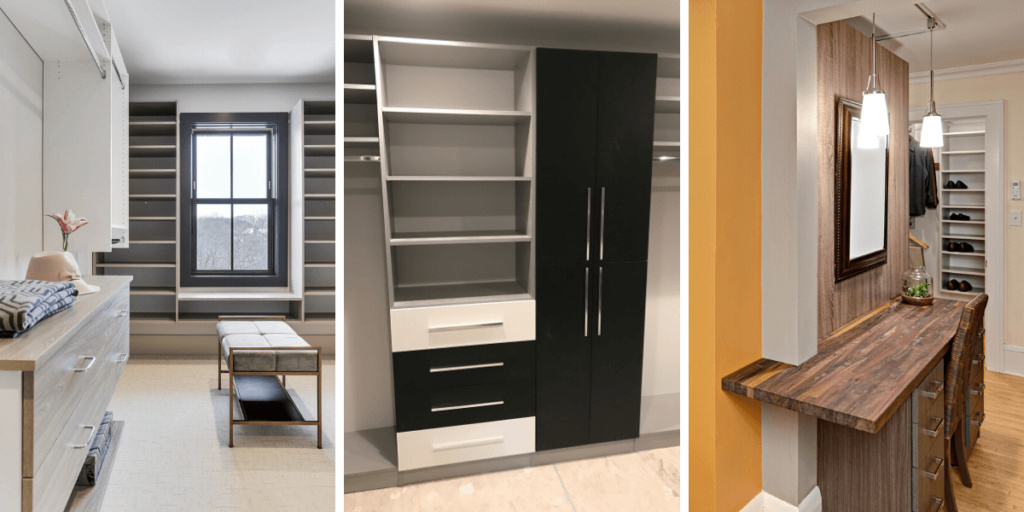 Your Eden Prairie, MN Custom Closet Resource 
Feeling inspired to transform your closet?  Contact Closets For Life to arrange a free in-home or virtual consultation for your Eden Prairie, MN or Twin Cities home!
Whether it's a large walk-in closet or smaller reach-in closet, all of our designs are custom manufactured which gives us the flexibility to design a solution that meets your needs, space, and taste!  From mixing finishes to finding the right layout to perfectly match your needs, we approach every closet project with a fresh perspective tailored to you!
Closets For Life specializes in organization solutions for all areas of the home including closets, kitchens, garages, home offices, laundry rooms, wine cellars, and more. Contact us today and learn just how easy it is to bring organization to your life!