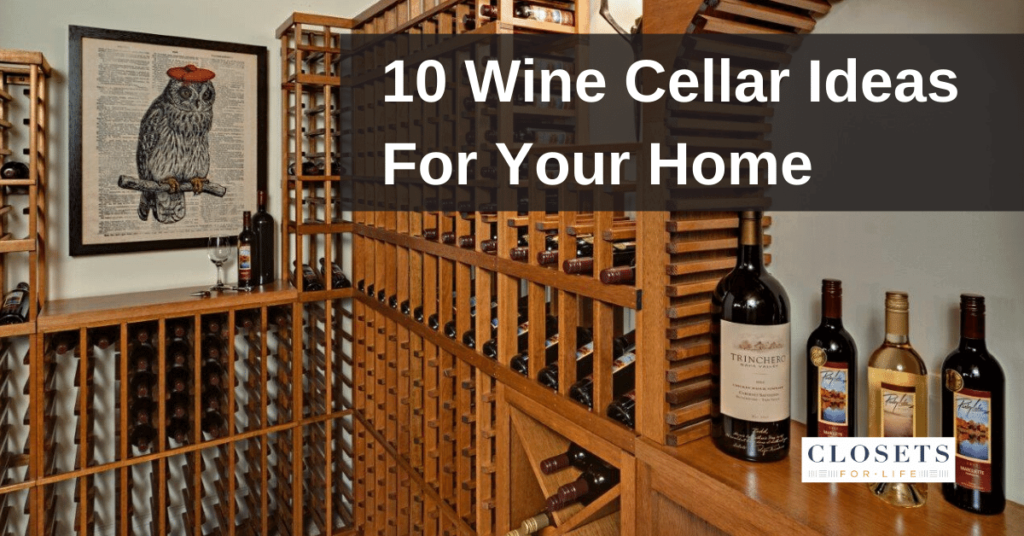 10 Wine Cellar Ideas For Your Home

Calling all wine enthusiasts!  Are you ready to take your wine collection to the next level? Whether you have a few dozen bottles or a few hundred, a customized, stunning wine cellar can be created in any space!  Maybe your dream wine cellar is small and elegant or modern and elaborate? Either way, you'll be ready to raise a glass after reading our tips and wine cellar ideas!
1-SMALL SPACES
Available in all shapes and sizes, a wine cellar can transform the smallest of areas into a beautiful wine display!  What you lack in space can be made up for with style and functionality.  Take advantage of a small corner or vertical space by adding simple and elegant shelving.  Creativity and a custom design are all you need for a gorgeous custom wine cellar that looks like it was always there! 
2-BASEMENT
Your basement is the perfect space for a wine cellar because unlike the rest of your home, the temperature and humidity are very stable.  A basement is a great place to convert a spare bedroom into a cellar and add customized storage features.  Whatever size works for you, you can create a basement oasis for all that is wine.
3-STAIRCASE CELLAR
A popular solution for the 'space-challenged' homeowner is to create a staircase wine cellar.  Customized to your style and taste, it can be hidden or serve as an amazing focal point, it's up to you! It's the ideal solution for homeowners unable to sacrifice space.  
4-MODERN
A wine cellar offers the perfect opportunity to combine your love of wine with your contemporary aesthetic.  A modern wine cellar typically includes stainless steel, glass, and unique wood finishes with clean lines. A glass-enclosed wine cellar is a great example that instantly creates a modern look and can be added to virtually any room in your home.
5-WINE WALL
Move over fancy restaurants, homes can have wine walls too.  From small to massive, framed to frameless, modern or traditional, a wine wall is a stunning visual with amazing versatility!  Add accent lighting and climate control for a streamlined design with a luxury feel, all without having to give up a ton of space!
6-OUT-OF-SIGHT
Who doesn't like the mystery and intrigue of a hidden room?  Whether it's to surprise your guests or to discreetly secure your valuable wine collection, adding a wine cellar to a clandestine space is genius!  You can go big-budget by adding a room or save money by annexing an existing room and replacing the door with a bookcase door. Don't worry, your secret is safe with us!
7-LUXURY LOUNGE
Make a bold and dramatic statement with a luxury wine cellar with top-notch features and furnishings.  The focus is on showcasing your wine in a bold and beautiful setting giving you zero reason to leave the house.
8- CLOSET OR PANTRY
If you don't think you have enough space for a wine cellar, think again!  Almost any closet or pantry can be converted into a wine cellar. A private, intimate room to showcase your wine collection that's budget-friendly – cheers to that!
9- GO BIG
A large wine cellar is perfect for a serious wine collector.  Ample space for racks can accommodate your growing collection and you're able to add a tasting center where you can hold tasting events.  More space allows for better accessibility, identification, and organization of your bottles.
10-WINE STORAGE DO'S AND DON'TS
How much wine you're storing and for how long will determine the right wine cellar size for you

Wine does best in dark, closed spaces that are well ventilated

LED lighting is optimal as halogen and incandescent bulbs emit too much heat

Consider the opening size between racks as some bottles i.e. champagne, require a larger opening

Sunlight is a wines worst enemy as it prematurely ages the wine

The humidity level should be between 50-70%
YOUR MINNETONKA MN & TWIN CITIES RESOURCE FOR CUSTOM WINE CELLAR IDEAS & WINE RACK CREATIONS
Did you like one or more of the wine cellar ideas listed above? At Closets For Life, our custom-designed wine cellars are handcrafted to match your design and bottle capacity goals. Whether you are interested in a complete wine cellar or just racking, Closets For Life will transform an area in your home into the wine cellar you've always wanted.  Call us to arrange a free home consultation!  
Based in Minneapolis, Minnesota, Closets For Life is a custom organization company that works with residential clients as well as designers, builders, and architects to create innovative solutions to all of your organizational needs including wine cellars of all shapes and sizes.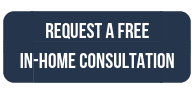 Calling all wine enthusiasts!  Are you ready to take your wine collection to the next level? Whether you have a few dozen bottles or a few hundred, a customized, stunning wine cellar can be created in any space!  Maybe your dream wine cellar is small and elegant or modern and elaborate? Either way, you'll be […]
CONTINUE READING