Custom Closets in Inver Grove Heights, MN

We build beautiful custom closets in Inver Grove Heights, MN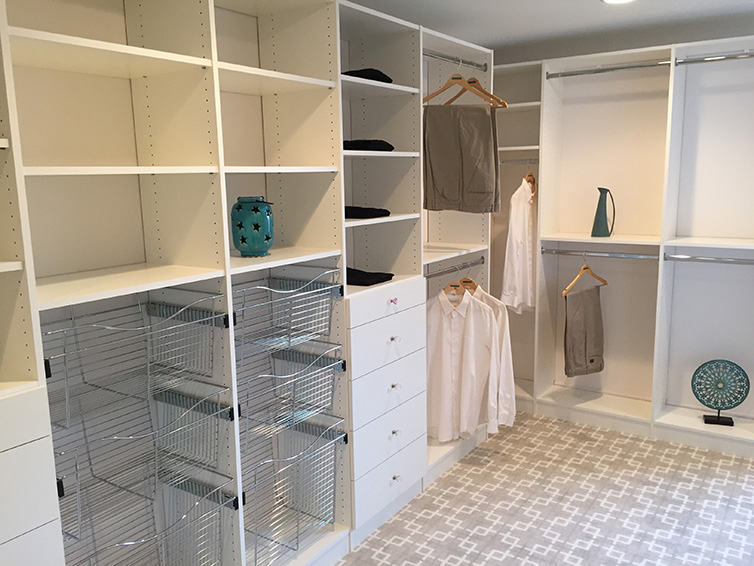 As a Minnesota family-owned business, we pride ourselves on the ability to listen and determine your specific needs.
One of the first and last rooms you visit in your home each day is your master bedroom closet. Is your closet providing you with the best start to your day? Is it organized? Is it easy to find the clothes you want to wear? If the answer is no, it may be time to do something about it. Even the largest of closets can become disorganized without the proper storage support in place. Why not take the step to ensure your day begins and ends in the best possible way?
Closets For Life is a locally owned and operated custom organization company serving the Twin Cities, including Inver Grove Heights. We design, produce and install beautiful custom storage solutions for all types of closets. Whether you have a reach-in closet, a walk-in closet or a closet with a unique layout or sloped ceilings, we can help. In fact, with over 60 "A" ratings on Angie's List, you can be assured that we'll not only provide you with quality work, we'll also provide exceptional service.
How do you start? It's easy! Contacting us to set up a free in-home consultation. At the consultation, we'll measure your space and discuss your ideas and needs. Within just a few days, we'll follow up our visit with a design custom-tailored to your space and needs. And, with our wide variety of color and finish options, you can be assured that the design will look as beautiful as it functions. After the design phase is finalized, all of our systems are manufactured locally meaning we can be ready to install in just two weeks. At installation, you'll find our team to be professional, tidy and courteous with most installations completed in just a day or two.
We can also help you organize other areas of your home! From garages to home offices to mudrooms and more, our organization skills have no limits! Make sure to check out our project gallery to see examples of all types of work we do.
Ready to take the first step? Give us a call.  We can't wait to meet you!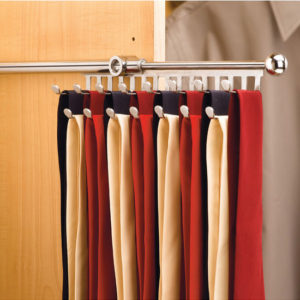 "Your design for our closet was terrific. We could not believe how you utilized the space in so many ways. The pull-out mirror, ironing board and tie rack were great ideas for the limited space available. I will be sure to recommend you to our friends."
Grace - Inver Grove Heights, MN