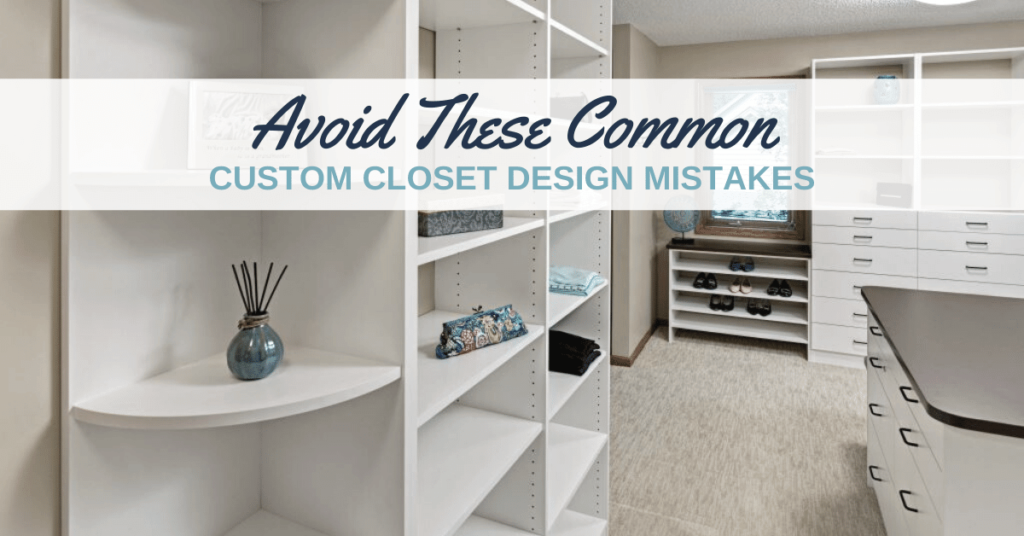 Avoid These Common Custom Closet Design Mistakes

Think again if you believe a closet is just hanging rods and shelves. A poorly designed custom closet can add stress to your mornings and add years of frustration. A fully functioning closet that stands the test of time requires planning and execution. At Closets for Life, we've come to the rescue of too many closet design disasters so to prevent more, we're sharing the most common mistakes made in closet design. By avoiding these mistakes, you'll keep money in your pocket while ensuring that your closet will be functional and beautiful with maximized space.
'Rigid' Design
Fashion evolves throughout the years, and so should your closet. The most common custom closet design mistake is not installing adjustable shelving and rods. By designing your closet to be adjustable, it can accommodate both your and your spouse's clothing and shoe sizes, which are rarely the same size. An adjustable closet system allows you to personalize your rods, drawers, and shelves to meet your changing needs!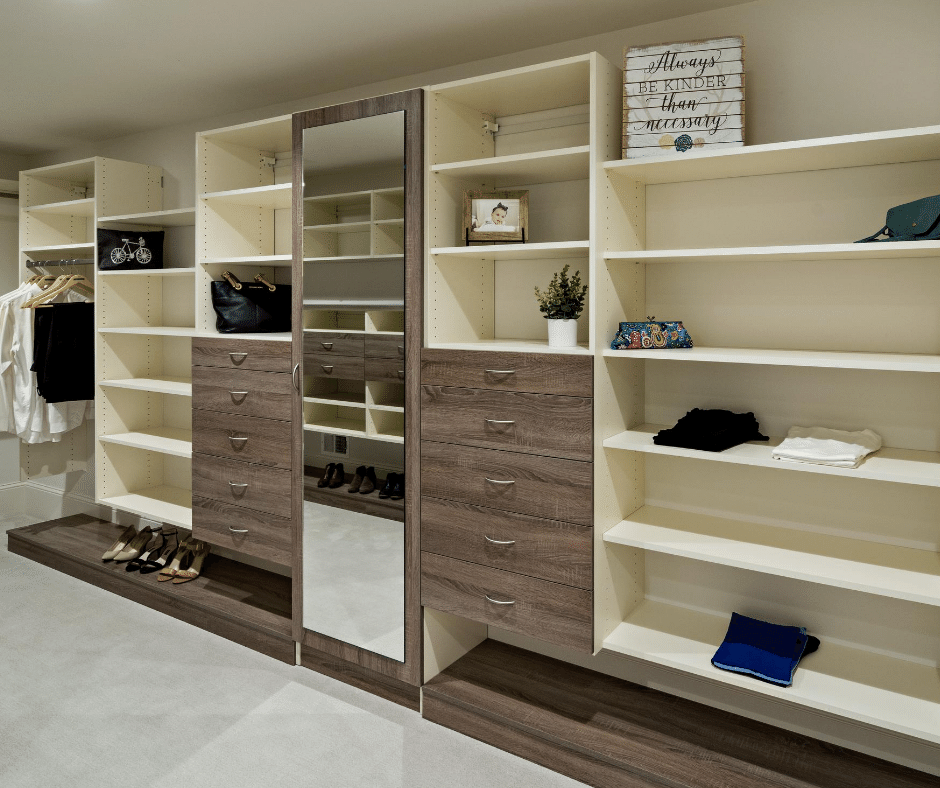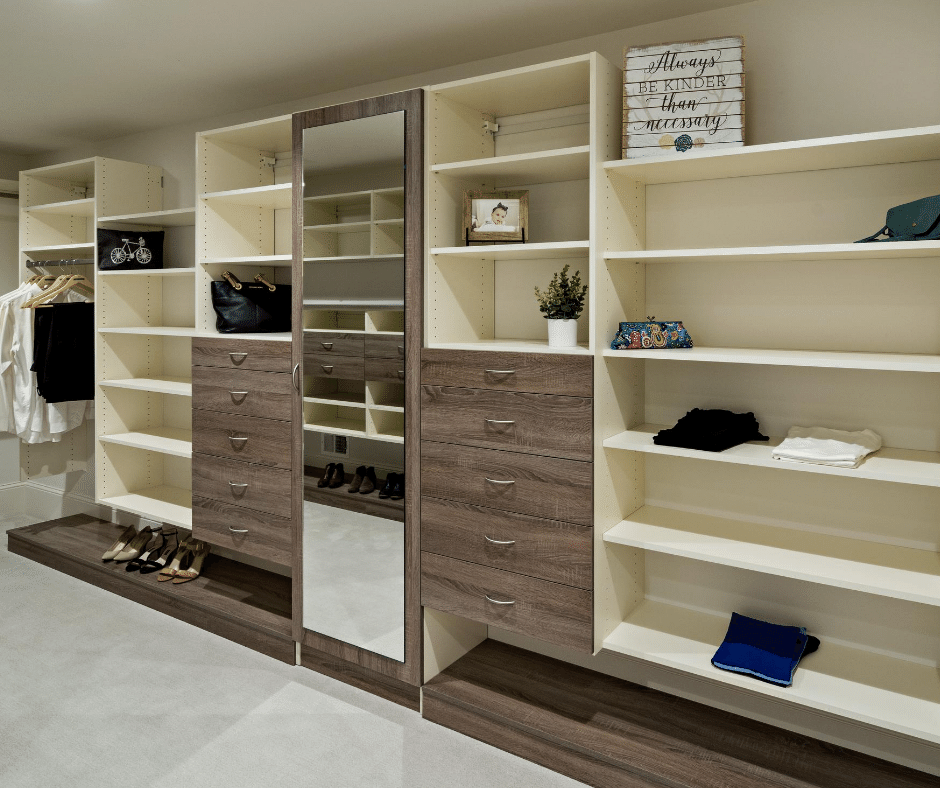 Look Up
One of the main reasons for a custom closet is to have more space, but unless you're a professional closet designer, many homeowners, and builders design inefficient closet layouts. Typically, they leave too much space between the top shelf and the ceiling. Whether it's a walk-in or reach-in closet, take advantage of the vertical space provided by installing your closet solutions to leave only one foot of open space. A foot of clearance is the perfect amount of free space for items such as folded clothes, suitcases, and storage boxes.
Shallow Shelving
This one is a biggie. Homeowners assume 12" deep shelves are adequate because they don't think to question the depth of their shelving. Don't make this costly mistake. By including 14" or 16" deep shelves, your folded items and boots will fit. Your other items won't drape over the edge, looking sloppy. Deeper shelf depths also allow for more accessories because of the overall size.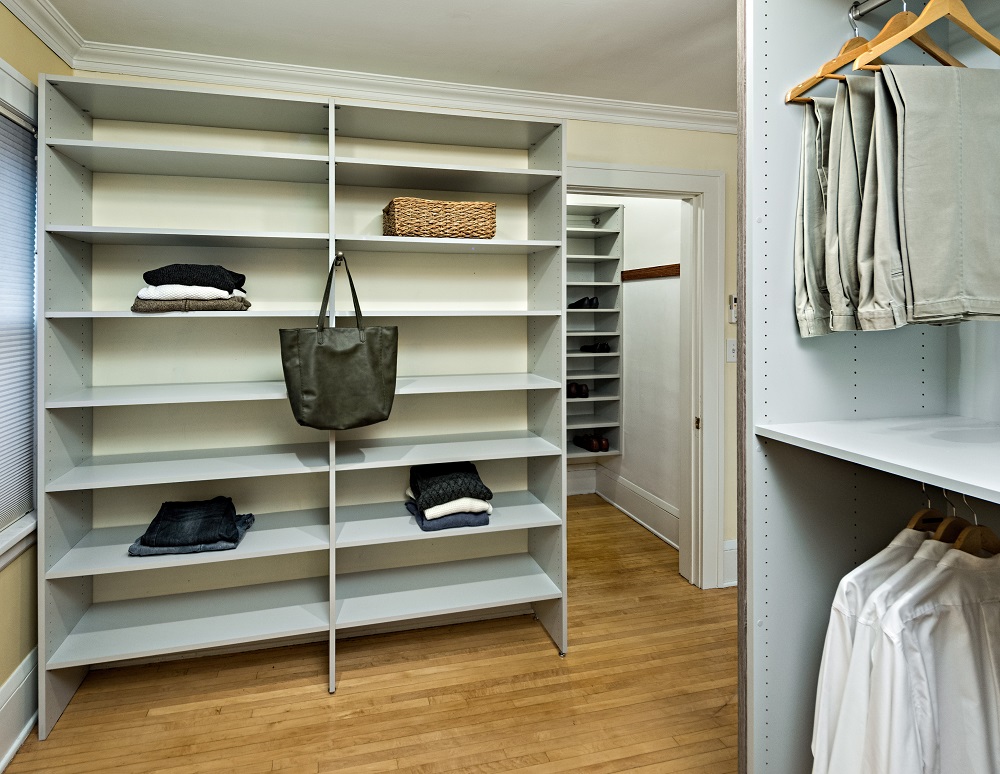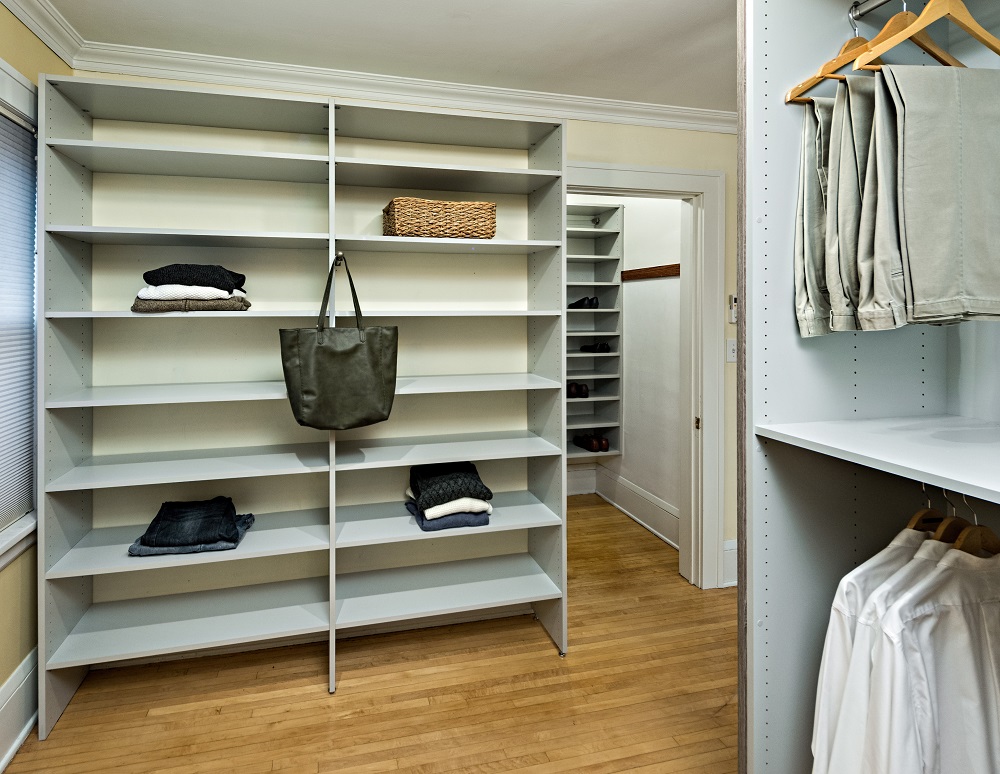 Inadequate Shoe and Accessory Storage
Don't let your closet be the reason you can't take advantage of the next BOGO shoe sale! It's rare that clients complain about having too much shoe and accessory storage. Give your shoes and accessories the real estate in your closet they deserve with these helpful tips.
Storage solutions for shoes:
✔ Flat and angled shelving
✔ Pull-out drawers and shelves
✔ Cubbies
Storage solutions for accessories:
✔ Hooks
✔ Tie & belt racks
✔ Built-in ironing board and hamper
✔ Custom dividers
✔ Sliding panels with hooks for necklaces and bracelets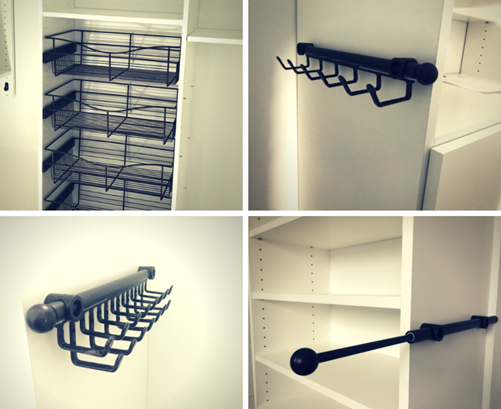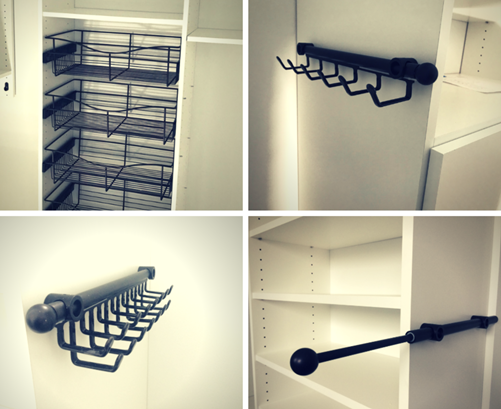 Custom Closet Organization for Homeowners in Lake Elmo, MN, & Beyond
If you want to be excited to get ready every morning, give the experts at Closets for Life a call today!  At Closets for Life, we specialize in organization solutions for all areas of the home, including closets, garages, kitchens, home offices, laundry rooms, pantries, wine cellars, and more.  We approach every closet project with a fresh perspective tailored to you. For more examples of beautiful custom closets, visit our walk-in closet photo gallery.  We'll come to your home (or meet virtually!) to measure your space and discuss your needs and wants. Contact our Minnesota custom closet design team today to schedule a free in-home consultation.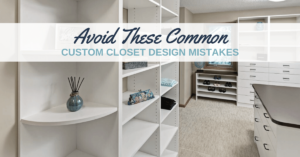 Think again if you believe a closet is just hanging rods and shelves. A poorly designed custom closet can add stress to your mornings and add years of frustration. A fully functioning closet that stands the test of time requires planning and execution. At Closets for Life, we've come to the rescue of too many […]
CONTINUE READING