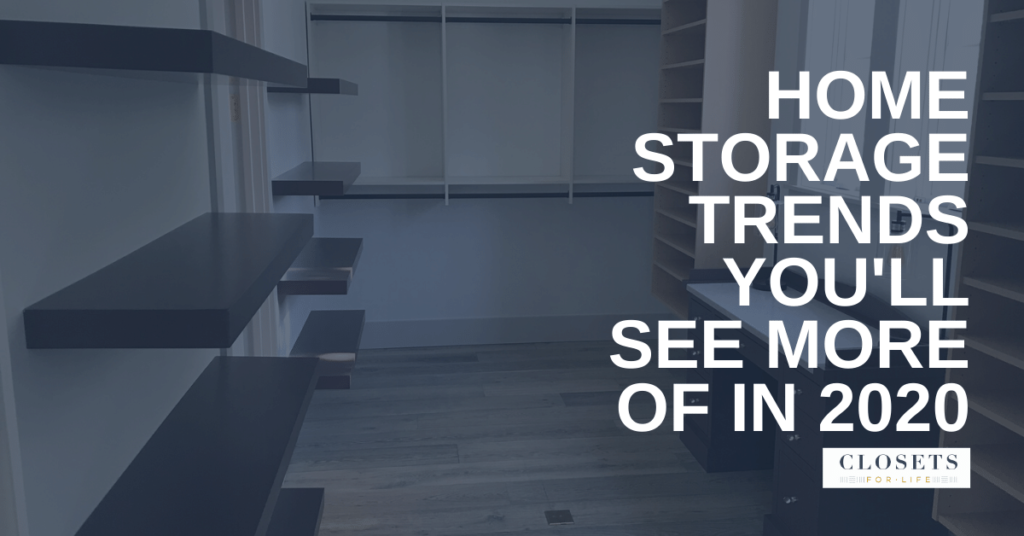 Get ready to say goodbye to 2019 and hello to an organized 2020!   When it comes to home storage solutions…function and fun is possible. As we look forward to 2020, storage trends are mimicking the aesthetically pleasing and intelligent designs seen elsewhere in home design. Here are some of the highlights you can expect to see more of in the coming year. 
OPEN SHELVING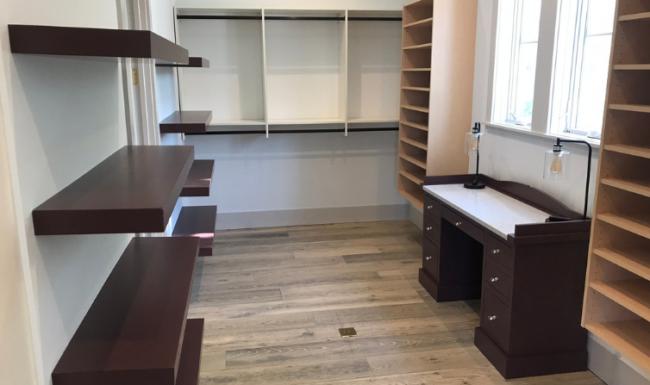 A great way to add personality, storage, and a modern feeling to a room is to add open/exposed shelving.  Open shelving works in your pantry, mudroom, kitchen, closet, and garage and, thanks to design guru Joanna Gaines, this trend isn't going away anytime soon.
UPPING YOUR PANTRY GAME
New home designs are incorporating larger pantries, even double pantries!  But what about those who aren't building a new home? Homeowners of existing homes are compensating with custom pantry storage that goes beyond simple shelving. With options that include adjustable pull out shelves, baskets, and even food prep surfaces and small appliance storage, pantries will be having a renaissance moment in 2020.
COLORS & FINISHES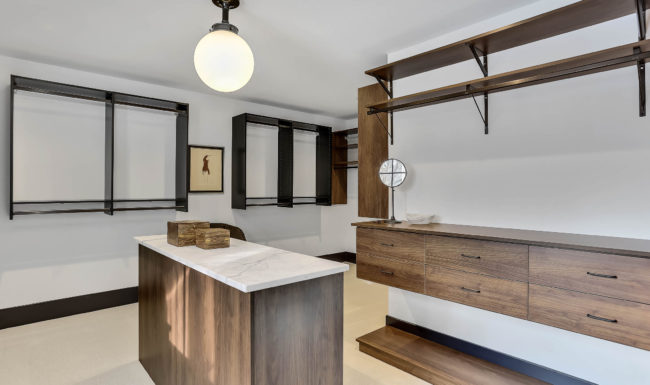 2020 will see continued growth in color and finish options for storage cabinetry. From textured wood grain finishes to beautiful neutral grays to clean, matte looks – the options available to homeowners looking to inject personality into their home storage are more than ever before. 
CAN'T FORGET 'FIDO'
You want to keep your dog safe and comfortable when you're away, but let's be honest, a dog kennel is not on the home decor "do" list. 2020 will see more pet owners keeping Fido comfortable and tucked away with built-in kennels. Whether integrated into a mudroom organization system or another area of the home, built-in spaces for kennels or dog washing stations are a hot trend for homeowners with pets.
SMARTER STORAGE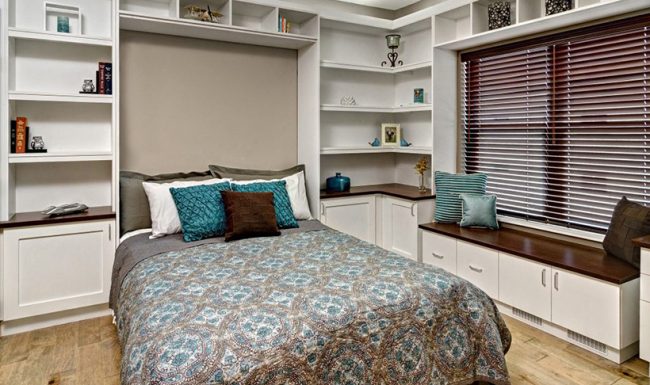 With more homeowners choosing to downsize or move into the city, smart use of existing space will be more important than ever in 2020. Space-saving storage solutions, like a Murphy bed, that promote multi-purpose use are ideal for homeowners looking to maximize the versatility and space in a room in 2020.
GARAGE: NOT JUST FOR CARS
2019 saw a huge leap home garage storage systems purchased, with the largest percentage of that going to ceiling storage.  Garages are increasingly considered a 'room' by homeowners that can be utilized for more than parking cars. Look for continued expansion in both the sophistication and the options offered in terms of garage storage as homeowners look to utilize their garages in new and better ways.
YOUR PRIOR LAKE, MN CUSTOM HOME STORAGE RESOURCE 
Are you ready to make 2020 the year of organization?  Contact Closets For Life to arrange a free in-home consultation for your home! 
Whether it's a large or small project, all of our designs are custom manufactured which gives us the flexibility to design a solution that meets your needs and your space.  Our company specializes in organization solutions for all areas of the home including closets, kitchens, garages, home offices, laundry rooms, wine cellars and more.  We'll come to your home, measure your space, discuss your needs and wants, suggest ideas and, best of all, follow up in just a few days with a custom/ design specifically tailored to you – all free of charge.   Go ahead – give us a call today!