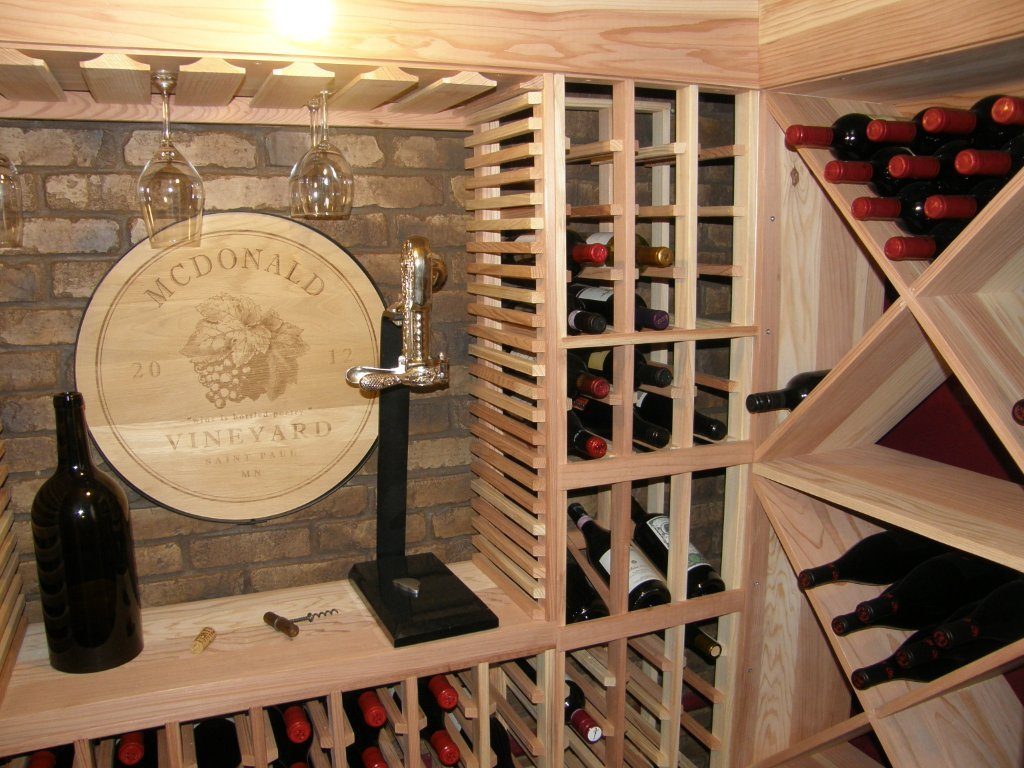 Whether you love to entertain or enjoy a glass of wine with dinner, having a home wine cellar is a great idea. Think a wine cellar is too expensive or only for a serious wine connoisseur? Not true! Hear us out on why a wine cellar is a fabulous idea for anyone.
Four Reasons to Have a Home Wine Cellar
Wine cellars are convenient: Having a well stocked wine cellar means you will have a bottle of wine when you need it. Sure, you can run out to the store and buy wine on an as-needed basis but having a supply of your favorites is so much easier. Just a grab a bottle for last minute dinner plans at a friend's house or a romantic dinner at home. One less errand to run.
It's easier than you think : We stumbled across a fun blog, www.BlogYourWine.com written by Kris Chislett. His blog is informative about wine, yet approachable and humorous. He points out that you don't need a huge amount of space to have a wine cellar.  Having a custom wine cellar built in your home is wonderful but it doesn't have to be that way. You just need somewhere that is out of direct sunlight, away from any amount of vibration and in the coolest part of your house. Add wine racks and, ta-da!, you have can have a wine cellar.
Collecting is fun: Collecting wine can be fun! On Blog Your Wine, Kris suggests buying a few bottles of a wine considered 'age-worthy' and conducting a fun experiment. Buy a few bottles, and drink them over the course of a few years, taking notes along the way. You don't have to be a millionaire to do it, and it's a great way to experience what even just a little bottle age can do to a wine. Another site suggested buying bottles of wine released in the year your child was born and then saving it for their 21st birthday.
A wine cellar will save you money: It's a well known fact that its cheaper to buy wine by the case. Having the proper place (like a wine cellar) to store larger quantities of wine will save you money in the long run.
Wine Cellar & Wine Racking from Closets For Life
If a home wine cellar is in your future, we  can help. Based in Minneapolis, Minnesota, Closets For Life is a custom closet company that works with residential clients as well as designers, builders and architects to create innovative solutions to all of your organizational needs including home wine cellars of all sizes.
Whether you are interested in wine racks or a building complete wine cellar, Closets for Life will come out to your house for a free home consultation to help you design a wine cellar that perfectly fits your needs. Contact us to see what we can do!